Easy How to Draw a Bunny Tutorial and Bunny Drawing Coloring Page
Below you'll find an easy step-by-step tutorial for how to draw a Bunny and a Bunny Coloring Page. It's a mix of a little bit of realism and cartoon anime style eyes.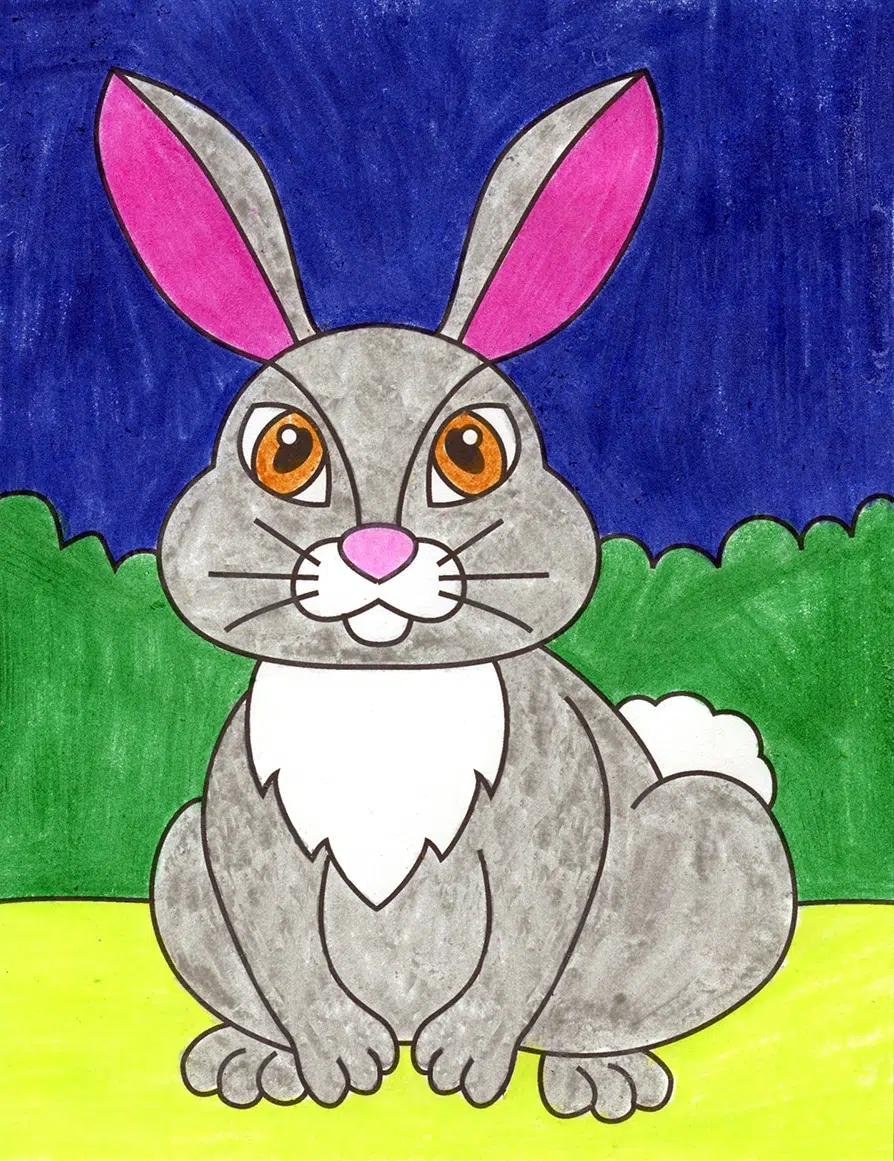 This How to Draw a Bunny project is perfect for students that are fascinated with drawing over-sized eyes. It leaves plenty of room to add those little highlight spots (what I call "shiny" spots.) I totally understand the connection, as those eyes do kind of instantly add more personality to anything that one is drawing.
This bunny drawing is made from some large simple shapes, and is mostly symmetrical. His is just turned every so slightly so that we can see a bit of his cute fluffy tail. Save this tutorial to help students draw a pet, illustrate a story, or make and Easter bunny card. All kinds of possibilities!
Use the Button below to Download a PDF Tutorial
Bunny Coloring Page
Materials to Draw a Bunny
Drawing Paper. This is the good stuff you can buy in bulk for a good price.
Pencils. I like how this brand always makes nice dark lines.
Black Marker. A permanent marker will give you a dark black color.
Note: All of the above are Amazon affiliate links.
Step by Step Directions
Time needed: 45 minutes.
Draw an easy Bunny for Kids
Start with the bunny head shape.

Add the mouth and nose lines.

Draw two large eyes and whiskers.

Add the symmetrical ears.

Draw the fur on the chest.

Add the arms underneath.

Finish the back body legs.

Draw the toes, tail and landscape.

Trace with marker and color.
Save me to your Pinterest Board
More fun Bunny Drawing Projects