For an extra cute bunny face drawing, watch where you place the eyes. A large head, with small eyes, that are far apart will always do the trick.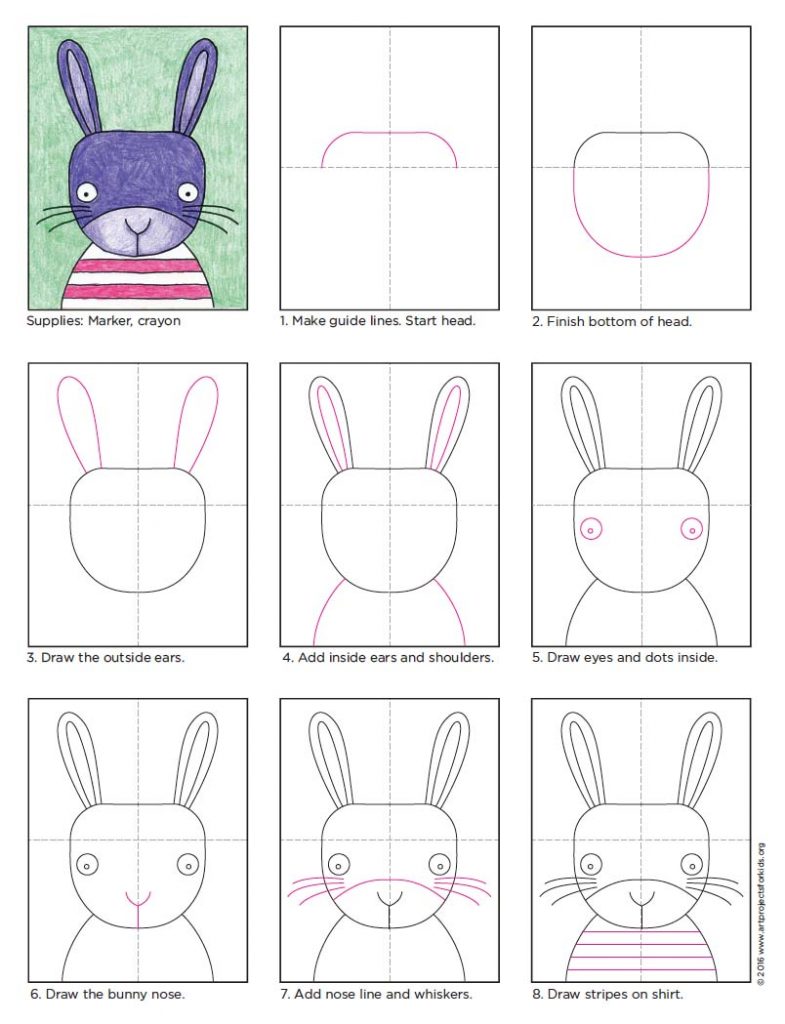 For some extra fun, add clothes to your bunny, as in Peter Rabbit style. It just may inspire a story about who your bunny is, and what they do all day.
MATERIALS
• Download Bunny PDF tutorial
• Drawing Paper
• Black Sharpie
• Crayons
DIRECTIONS
PREP: Print a PDF Bunny Tutorial for each student
1. Draw or print drawing guides.
2. Students draw the bunny according to the tutorial.
3. All the lines are trace with a marker.
4. The bunny is colored with crayons.
Save
Save