Below you'll find an easy step-by-step tutorial for how to draw Frida Kahlo and a Frida Coloring Page. Try working with oil pastels on black paper for a very rich look.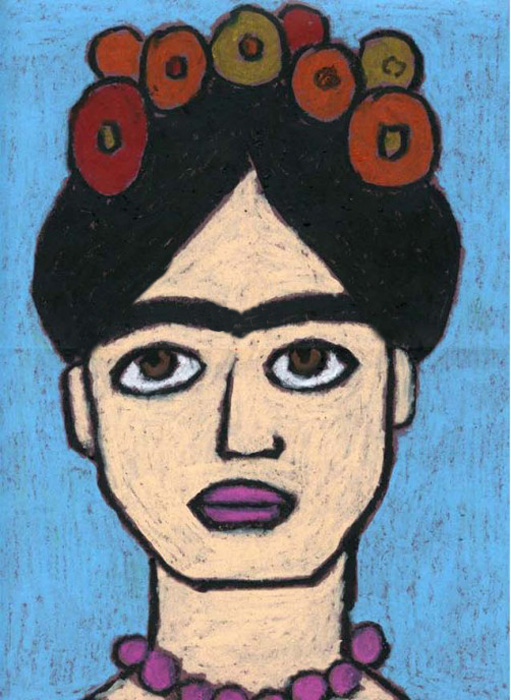 Here's an easy tutorial to give teachers a new an option for a fun Frida Kahlo for kids art project. Drawing her portrait is always a great way to learn more about her, and her Frida's life story.
Frida (1907 – 1954) was a Mexican painter known for her many portraits, self-portraits, and works inspired by the nature and artifacts of Mexico. Inspired by the country's popular culture, she used a folk art style to explore questions of identity, gender, class, and race in Mexican society. Her paintings often had strong autobiographical elements and mixed realism with fantasy.
Students that are learning more about Frida can have some guidance in drawing her likeness. Her self-portraits often shared her love of flowers, bright colors, and of course, trademark eyebrows.
Drawing Tip: To get the deep, rich color shown in this sample, try drawing Frida with a pencil on black paper and then tracing those lines with a black oil pastel. After her skin and hair are colored in (also with pastels) trace the lines again with the black pastel. Thick black lines always make a drawing look more dramatic and interesting.
Join my Email list below to get this instant download!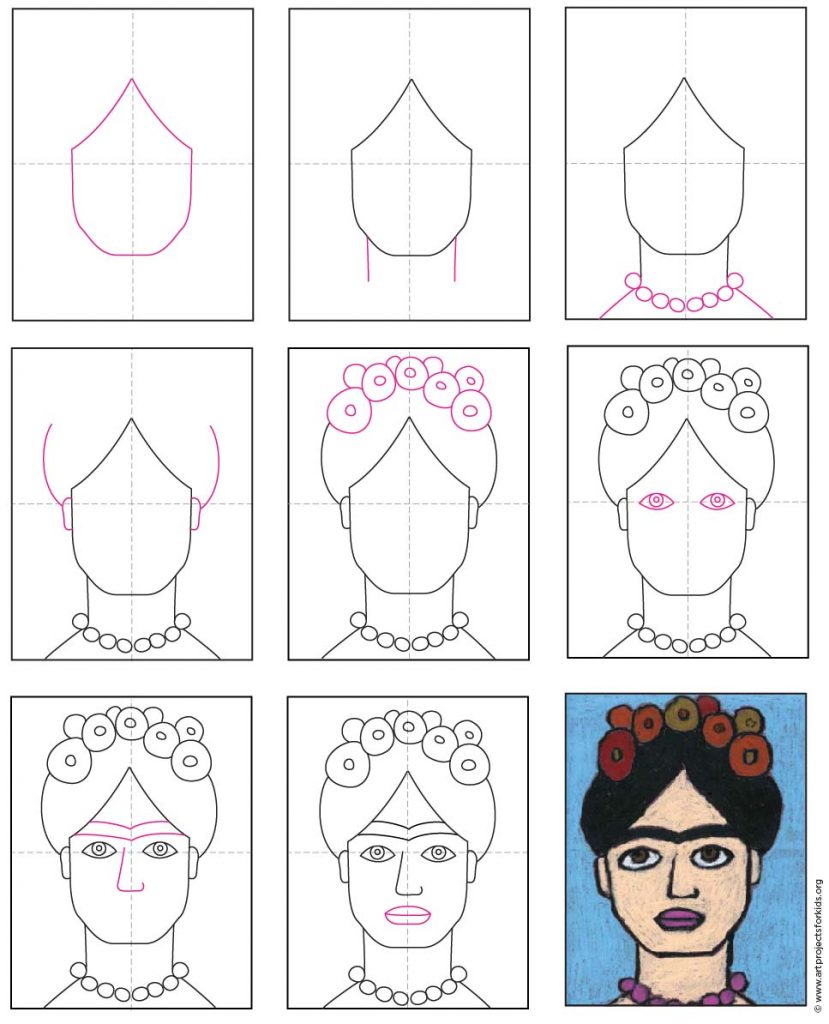 Save me to your Pinterest Board!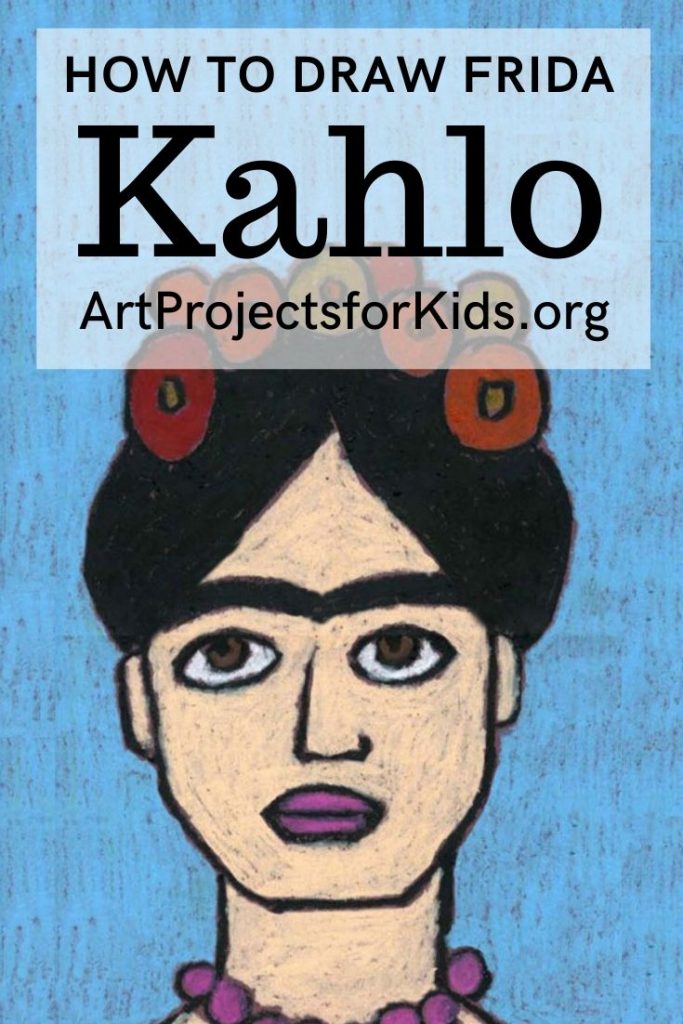 Materials for a Frida Kahlo for Kids project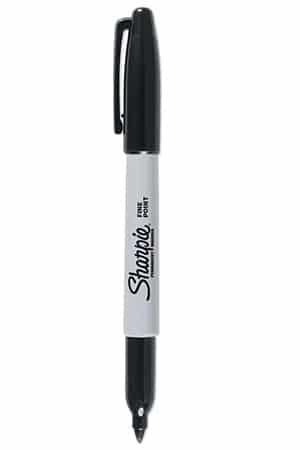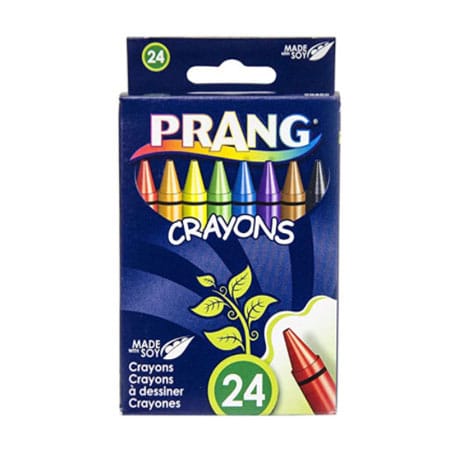 How to make a Frida Kahlo Drawing
Time needed: 1 hour.
How to Draw Frida Kahlo
Start the face with the hair part included.

Add a neck below it.

Draw a necklace and the shoulders.

Draw the ears and start the hair above them.

Add flowers on top of the head.

Draw the eyes on the center line.

Add the eyebrows and a nose.

Finish by drawing the mouth.

Color with oil pastels and trace in black when it is complete.
More Art History Drawing Projects