My favorite Frida Kahlo for kids project is a simple portrait with a few key features. Try coloring with oil pastels on black paper for a very rich look.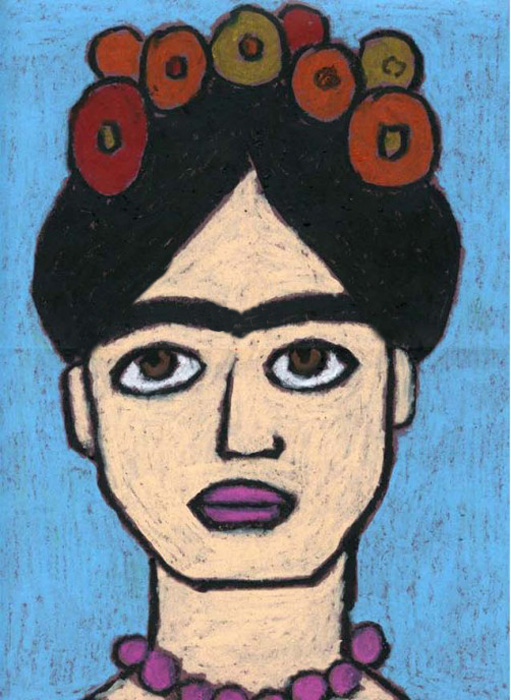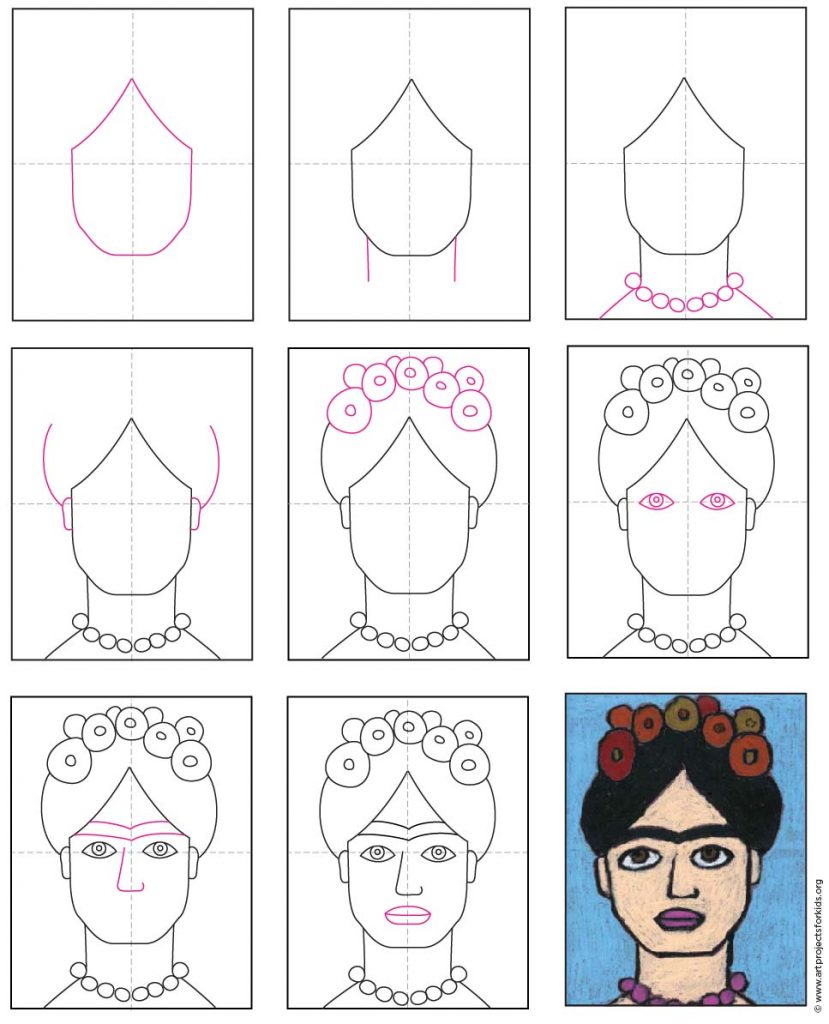 Frida overcame many obstacles in her life, but she always found a way to continue making art. That's a pretty good message for children of all ages to hear and apply to their own life.
MATERIALS
Draw Frida Kahlo PDF (see below to download)
Black card stock paper
Pencil
Ruler
Oil pastels
DIRECTIONS
Time needed: 1 hour.
How to Draw Frida Kahlo
Draw guide lines. Start the face.

Add a neck.

Draw a necklace and shoulders.

Draw ears and start the hair.

Add flowers on top of the head.

Add eyes on the center line.

Add eyebrows and a nose.

Finish with the mouth.

Color with oil pastels and trace in black when complete.