My favorite Frida Kahlo for kids project is a simple portrait with a few key features. Draw her hair up, with flowers and classic heavy eyebrows, and there's not much mistaking whose portrait you are drawing.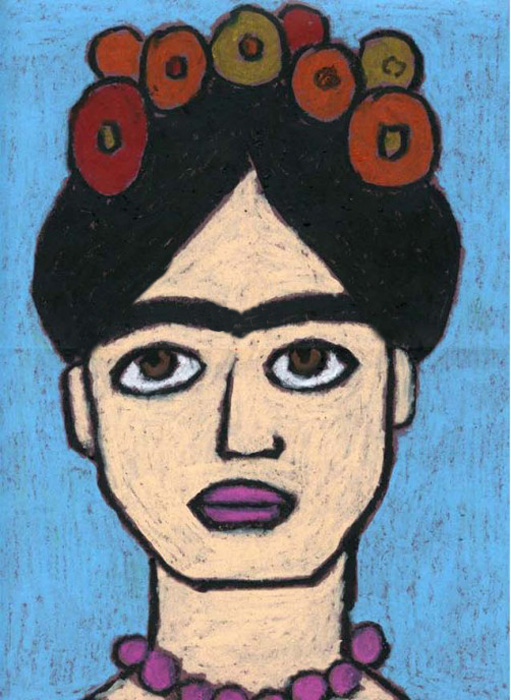 Frida overcame many obstacles in her life, but she always found a way to continue making art. That's a pretty good message for children of all ages to hear and apply to their own life.
MATERIALS
*The above product links are referrals. If you click through and take action, I'll be compensated a small amount, at no extra expense to you.
DIRECTIONS
Print a color copy of my Frida Kahlo tutorial for each student.
Draw guidelines on center of paper with a ruler. Follow the steps to first make a drawing in pencil.
Trace all the lines with a black oil pastel. Press hard to make a heavy line.
Color in the face and background, taking care to go around the black pastel.
Save