Below you'll find an easy step-by-step tutorial for how to draw a Cow Face and a Cow Face Coloring Page. The shapes are pretty simple, but they add up to a pretty cute, yet realistic looking cow face!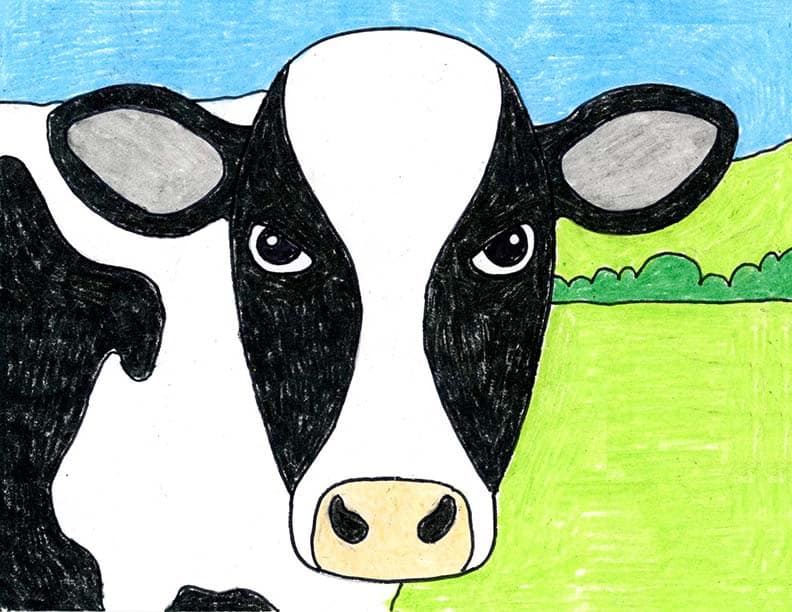 If your students are past learning how to draw an oversimplified cow, but don't need a full on 3D shaded version either, then this How to Draw a Cow Face tutorial might be just what you are looking for. The shapes start out simple and symmetrical, and fill up most of the paper too. Add a body to one side and you have a pretty nice portrait of of a cow!
Preview of the Drawing Tutorial
Cow Face Coloring Page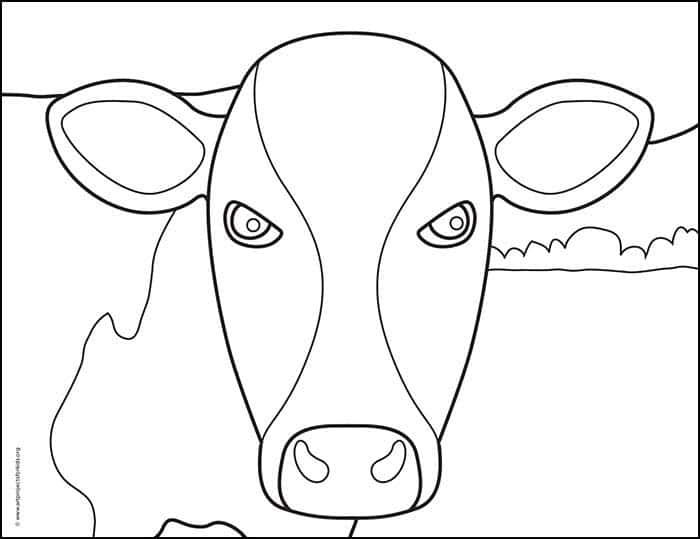 Cow Face Tracing Page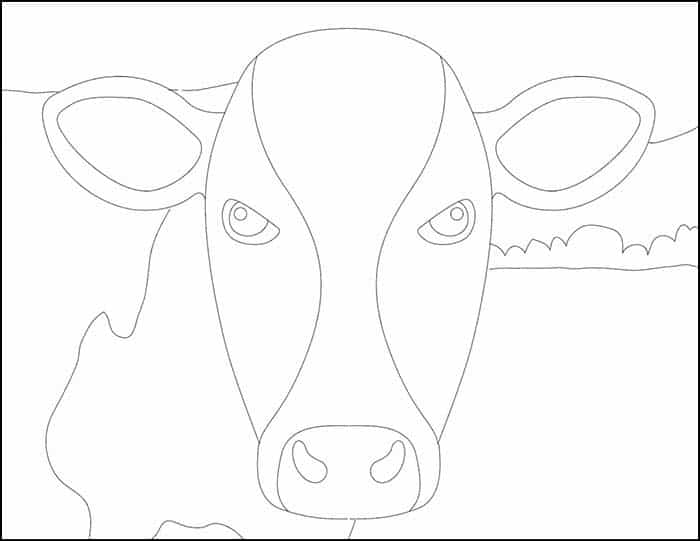 Materials to Draw a Cow Face
Drawing Paper. This is the good stuff you can buy in bulk for a good price.
Pencils. Don't waste your money on the cheapest brand. These make nice dark lines.
Black Marker. The perfect medium size tip marker for tracing.
Crayons. I like this non-toxic brand that is made from beeswax, not petroleum by-products.
Note: All of the above are Amazon affiliate links.
Step by Step Directions for a Cow Face Drawing
Time needed: 45 minutes.
Step by Step Cow Face Drawing
Start at the bottom with the cow nose.

Draw the head above the nose.

Draw two slightly angled eyes.

Add the symmetrical curve lines inside the face.

Draw the nose shape and nostrils.

Add two symmetrical ears.

Draw the side of the cow body.

Add the landscaping in the background.

Trace with a marker and color.
Another Cow Face Drawing Project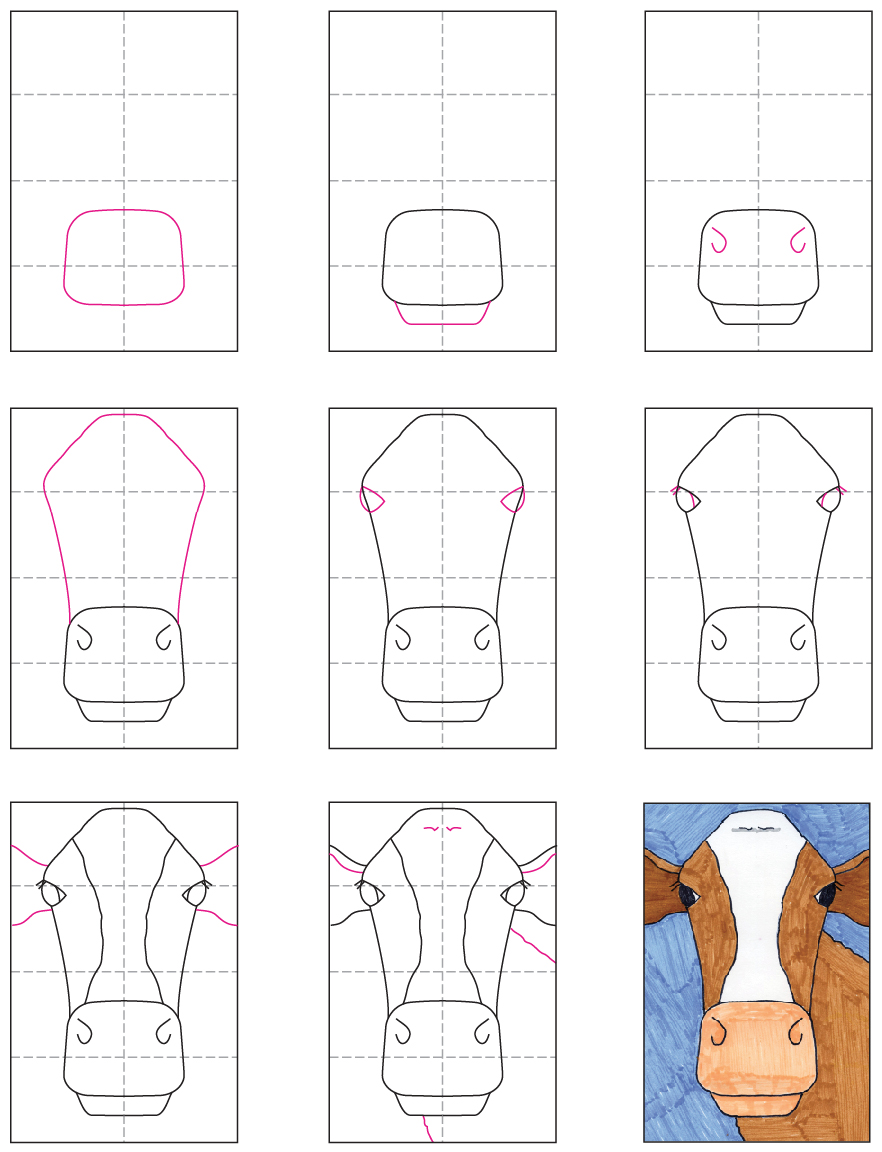 Save me to your Pinterest Board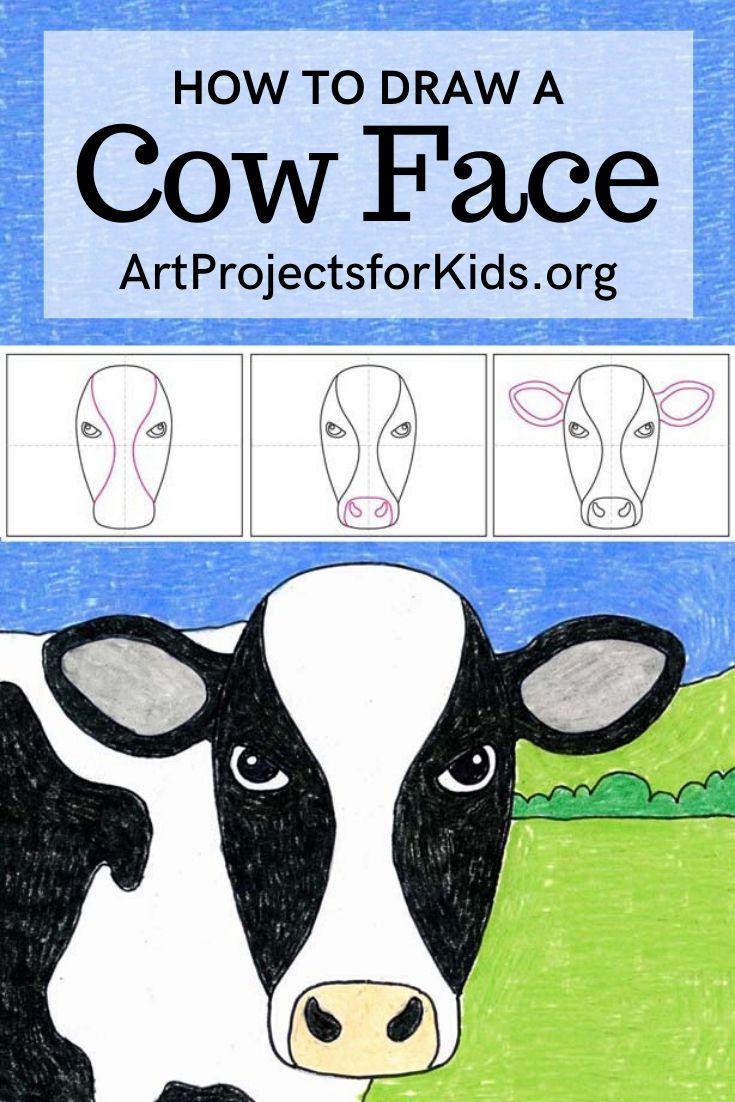 More Animal Head Drawing Projects