The best way to learn how to draw an easy cow face is to make it with simple, symmetrical shapes.
If your students are past learning how to draw an oversimplified cartoonish cow, but don't need a full on 3D shaded version either, then this tutorial might be just the ticket.
Start with a symmetrical face, then add a body going off to one side, and BAM! You have a pretty realistic looking bovine.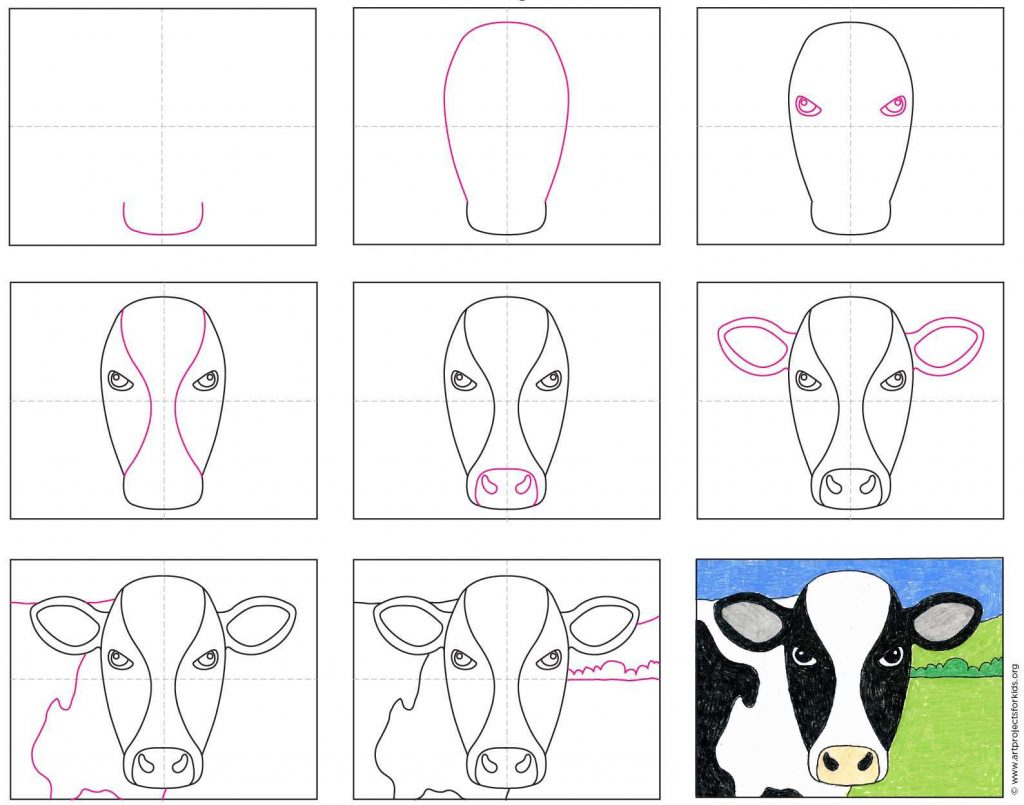 MATERIALS
Drawing paper
Black Sharpie marker, fine tip
Crayons
DIRECTIONS
Time needed: 45 minutes.
Draw an Easy Cow Face
Start at the bottom with a U shape.

Draw a head connected above.

Draw two angled eyes.

Add two curved lines to the face.

Draw the nose details.

Add two ears.

Draw the cow body on the side.

Add landscaping to the background.

Trace with a marker and color.
More Animal Drawings