Learn how to draw like Romare Bearden, a preeminent African-American artist who had a prolific and distinguished career.
Romare Bearden, one of the most important African American artists of the 20th century, is actually best known for his collage work. Created largely from painted paper, magazine clippings, and bits of fabric, his works were based largely on boyhood memories of life in the rural South and in New York during the Harlem Renaissance.
Collage work aside, it is also possible to imitate Romare's work by just drawing in his distinctive style. This tutorial shows students how to draw a very simple silhouette of a musician, one of his favorite themes, leaning slightly forward, playing a string instrument that fills up the page. This abstract look very much follows Romare Bearden's way of seeing his world, which is a fun view to try on.
Drawing large shapes that are supposed to touch the top and bottom of the paper are also helpful in asking students to fill up their entire paper. A tendency to draw small is natural when starting out, so anything that kind of pushes them to think big, is helpful.
Use the Button below to Download a PDF Tutorial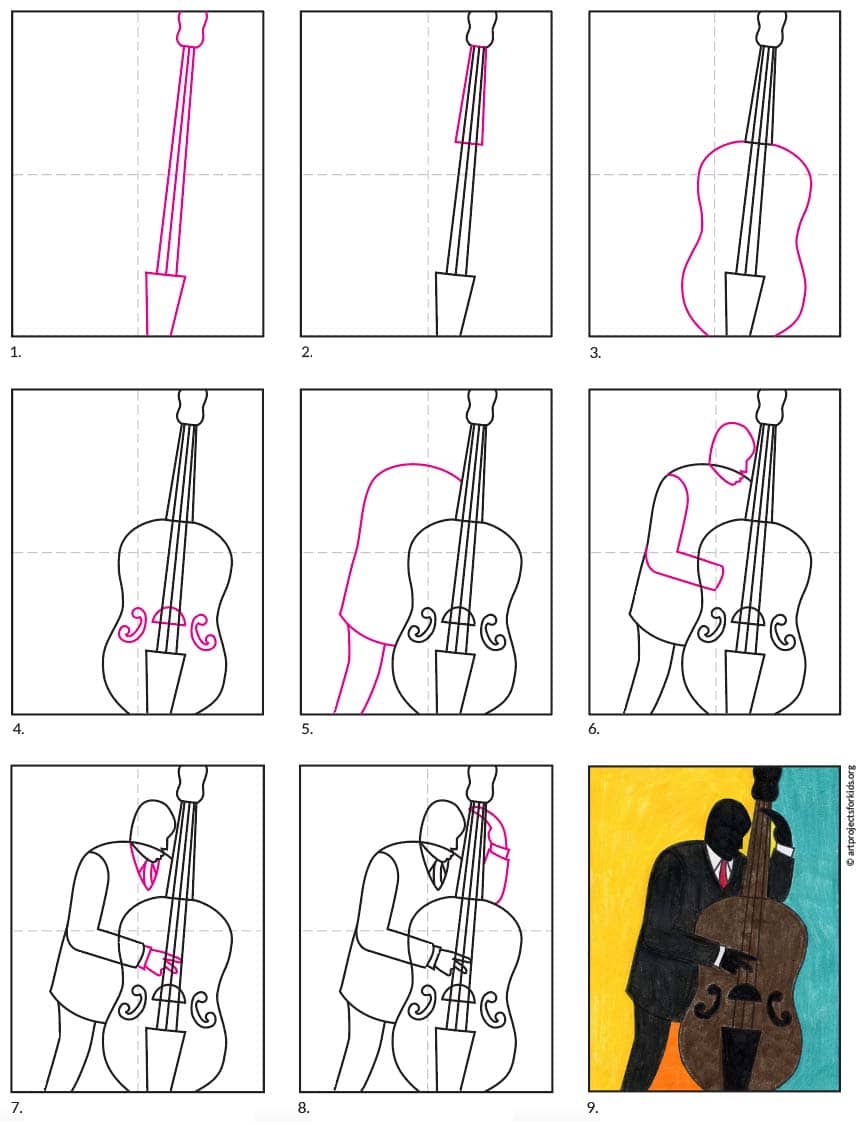 Romare Bearden Coloring Page
Materials for How to Draw like Romare Bearden Drawing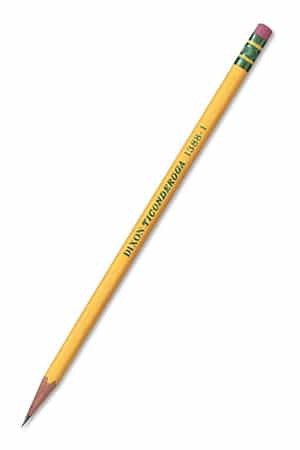 Pencil. The Ticonderoga brand are the most reliable, make nice dark lines when you need them, and are the easiest to erase. Buying the pre-sharpened ones will save busy teachers a lot of time.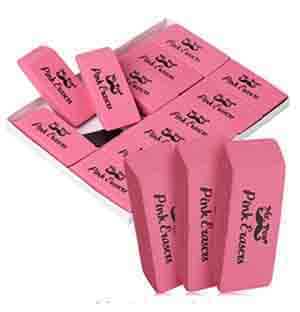 Eraser. Large ones you can hold in your hand do a much better job than just the pencil tip erasers, especially when erasing leftover pencil lines after tracing.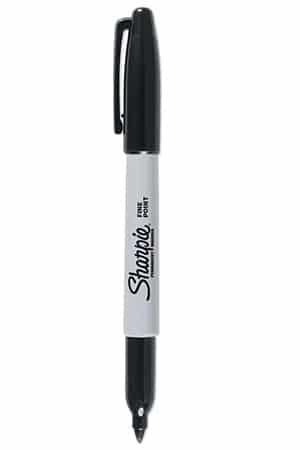 Black Sharpie Marker. These fine point permanent marker pens make nice black outlines, have a good tip for coloring, and never bleed when they get wet. Use them with good ventilation and add extra paper underneath to protect your tables.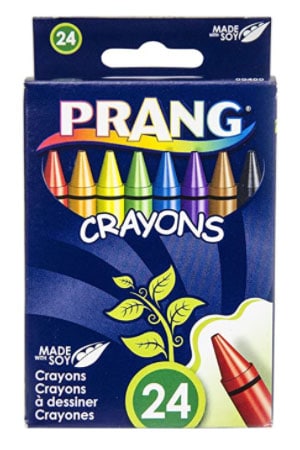 Prang Crayons. These are a bit softer than other crayons so they sometimes look like oil pastels. They also have a some nice brown shades that Crayola does not have unless you buy their larger boxes.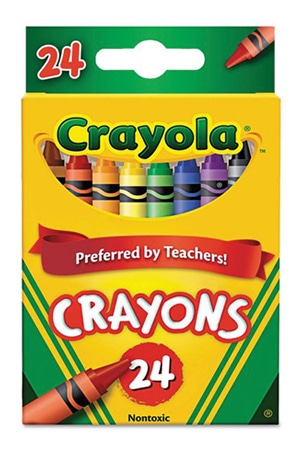 Crayola Crayons. The reliable brand that always works well. The 24 pack has some of my favorite golden orange and yellow colors that seem a bit richer and warmer than the ones Prang has.
Step by step Directions for How to Draw like Romare Bearden Drawing
Time needed: 35 minutes.
How to Draw like Romare Beardon
Draw double bass strings at an angle.

Add the neck behind the strings.

Draw the bass body below the neck.

Add the wholes and bridge.

Draw a single jacket and leg.

Add outline of a head and arm.

Draw a hand and collar on jacket.

Add the other arm and hand.

Trace with marker and color.