If you learn how to draw a spider, then you might as well learn how to draw the web too. Seems only fitting to put them in their natural habitat, right?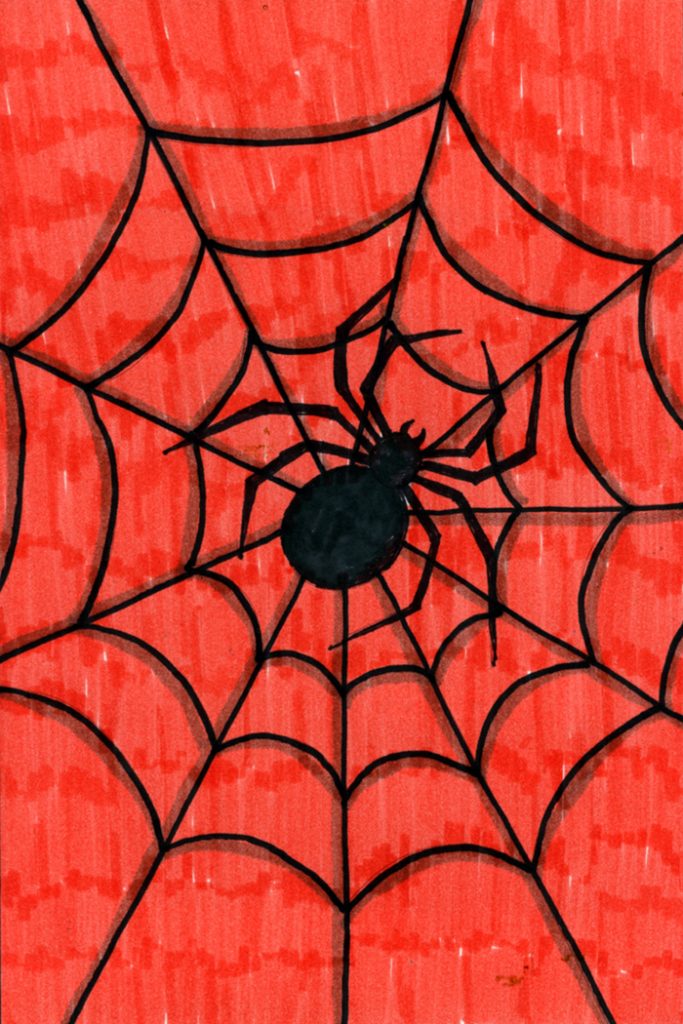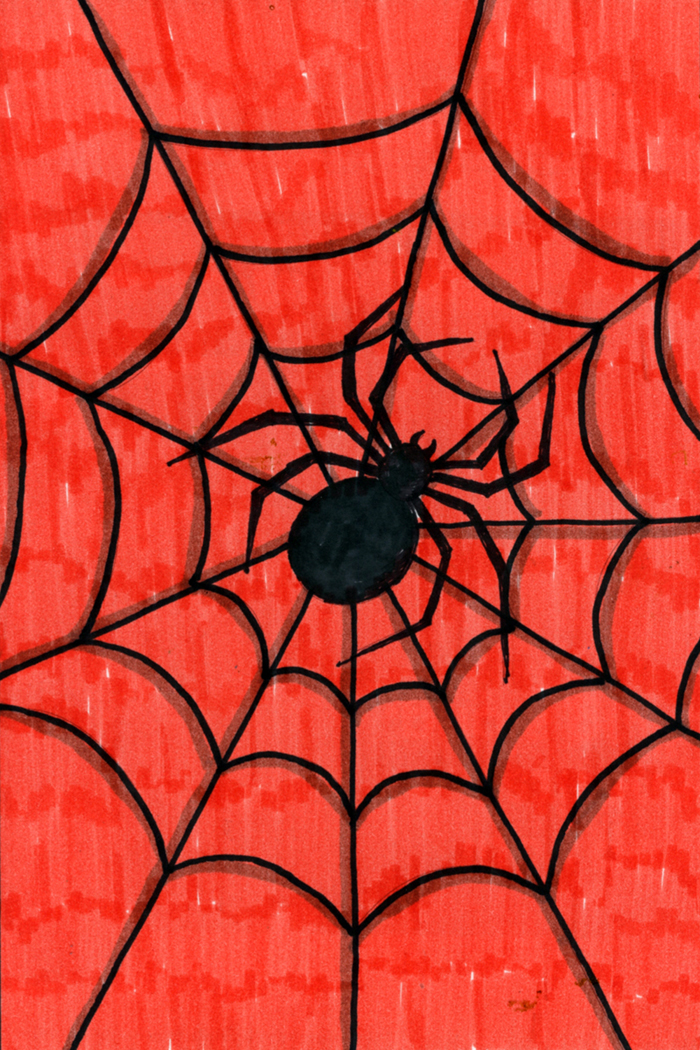 Sure, most people can draw something quick that kinda looks like a spider, but why not stop, add some details, and make them look much more realistic. Besides, what better way to learn (and remember!) that spiders have eight walking legs, and insects have six?
Here's a tip for making your spider web look a little more dimensional. After you've drawn and traced everything with a permanent black marker, color over the background with one water based marker to fill it in. It won't smear or get covered up if you're sure to use permanent for the web and a water based one for the rest.
Lastly, add a gray marker line just to one side of the black web line to make it look like there is a shadow. It's really easy and adds some "weight" to your spider web.
MATERIALS FOR DRAWING A SPIDER
*The above product links are referrals. If you click through and take action, I'll be compensated a small amount, at no extra expense to you.
LIKE THIS HALLOWEEN PROJECT?
There are lots of fun and easy ones in my new HALLOWEEN DRAWING ebook. It contains 25 tutorials that help young artists draw new shapes, and the more experienced with a place to begin before adding their own twists, and details, and shadows.
Each project includes easy to follow step-by-step tutorial, a full size line drawing for reference, and finished color sample. Just click on the title or book to learn more.
DIRECTIONS
Time needed: 1 hour.
How to draw a spider
Start with two circles for the head and body.
Draw a pair of matching legs in the front.
Add a pair of matching legs in the back.
Draw the spider web with radiation straight lines.
Finish the spider web with many curved rings around the spider.
Trace and color with a permanent black marker. Fill in the background.