Easy How to Draw a Happy Father's Day Card Tutorial and Happy Father's Day Card Coloring Page
Learn how to draw a Happy Father's Day card by making a 3D message. A step by step tutorial shows how to turn block letters into 3D letters.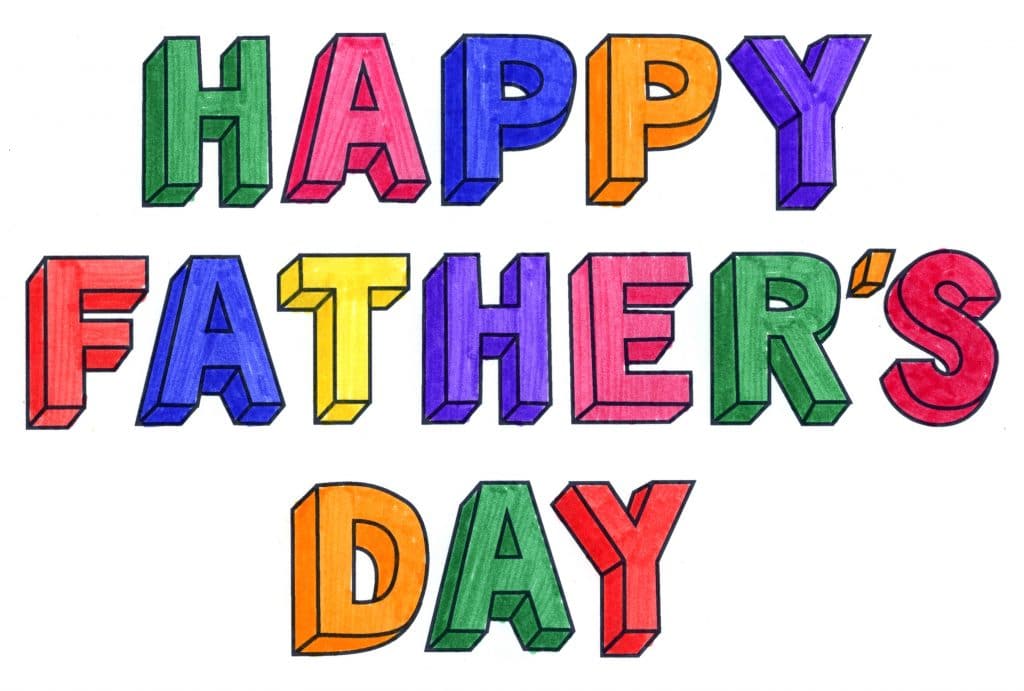 When it comes to easy Father's Day card ideas, drawing a message with some of the biggest and boldest letters possible is a fun way to go. These could be scaled down to fit on a card, or blown up to draw something really big, like a poster.
Most older elementary students are familiar with drawing block letters, but need some help in giving them dimension. The straight letters are easy to see, but the curvy ones can get a little confusing. This tutorial is taken from my How to Draw 3D Letters Alphabet post, but includes only the letters needed to write the message above. It saves on paper and students can easily see just what they need too. 
Use the Button below to Download a PDF Tutorial
Happy Father's Day Coloring Page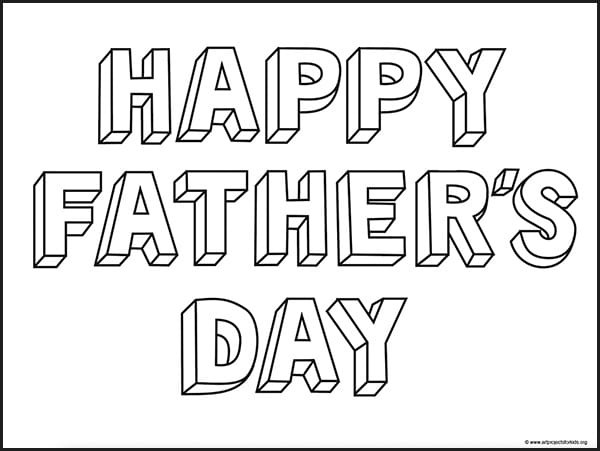 Happy Father's Day Tracing Page
Materials for Father's Day Card
Drawing Paper. This is the good stuff you can buy in bulk for a good price.
Pencils. I like how this brand always makes nice dark lines.
Black Marker. A permanent marker will give you a dark black color.
Note: All of the above are Amazon affiliate links.
Directions for a Father's Day Card
Time needed: 20 minutes.
How to Draw a Happy Father's Day Card
Here's how to draw the letter H.

Add the letter A.

Followed by a letter P.

Draw another P.

Add a letter Y.

Start the next word with an F.

Then a letter A.

And a letter W.

Add a letter H.

Followed by an E.

Then the letter R.

End with the letter S.

Start the last word with the letter D.

Add an A.

End with a Y.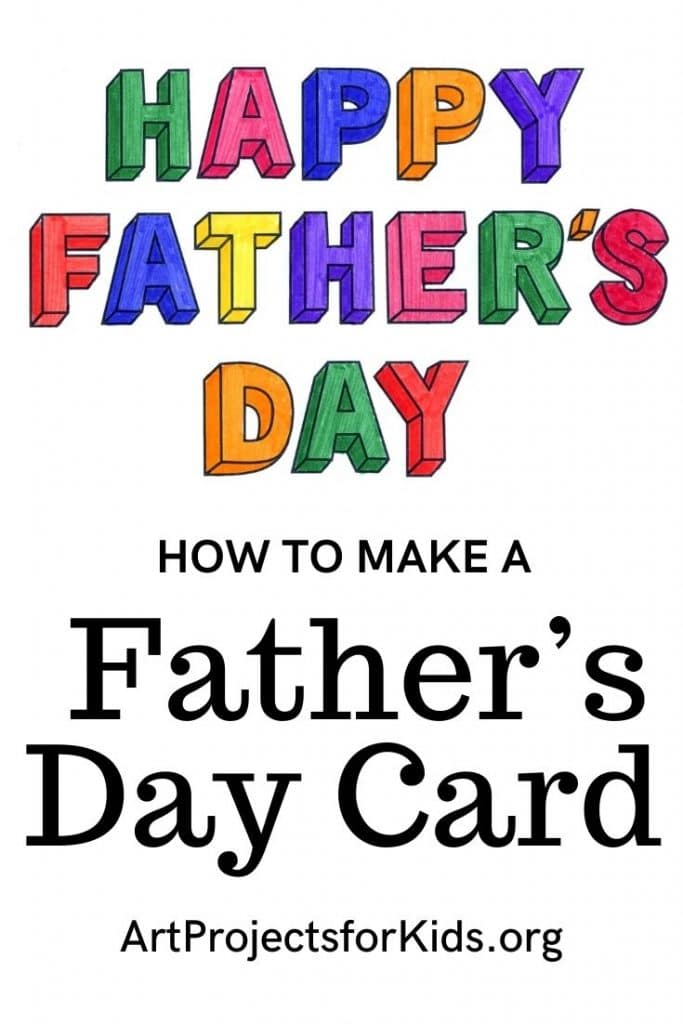 More Fun Father's Day Card Projects