Try this tracing and painting project for a kindergarten art lesson that mixes art and writing. Perfect for those just learning the alphabet.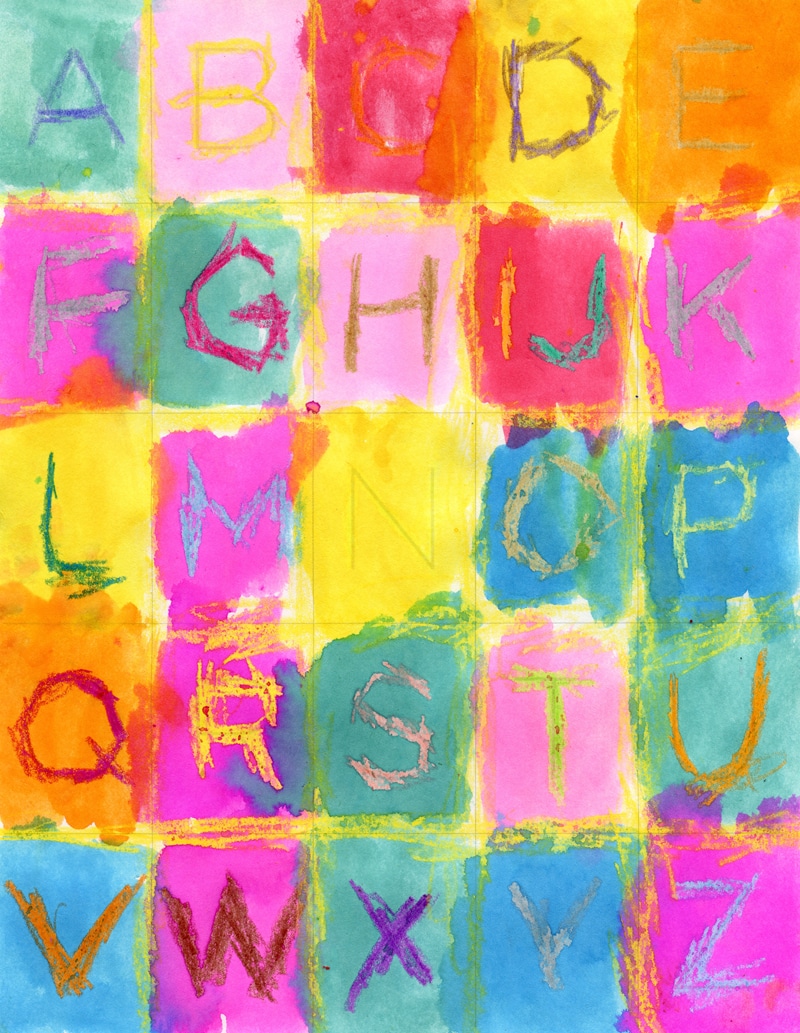 My school's big art fundraiser happened every fall, so I tried to work ahead and line up some of my most colorful projects to be prepared. I've been happily working with Original Works for about 15 years, and every year parents are always very happy with their products.
This simple project works great for kinders as it really just calls for tracing a template in crayon, and then painting in the boxes. It works for students at all levels of abilities, so that everyone can feel successful.
Wondering how you get an odd number of letters (26) into a grid of 25 boxes? Easy, just put two skinny letters (I and J) in one box.
MATERIALS
• Download my Alphabet Template
• Watercolor paper*
• Printer
• Crayons*
• Liquid watercolor paint*
*The above product links are referrals. If you click through and take action, I'll be compensated a small amount, at no extra expense to you.
DIRECTIONS
PREP: Print template on watercolor or multimedia paper cut to 8.5″ x 11″
1. Students trace the letters and grid lines with a crayon.
2. The boxes are painted with watercolor paint. Encourage students to change the color for every box.
Save
Save
Save
Save
Save
Save
Save
Save