Learn how to draw an Ox so you can celebrate the Chinese New Year on Feb. 12th with this year's zodiac symbol.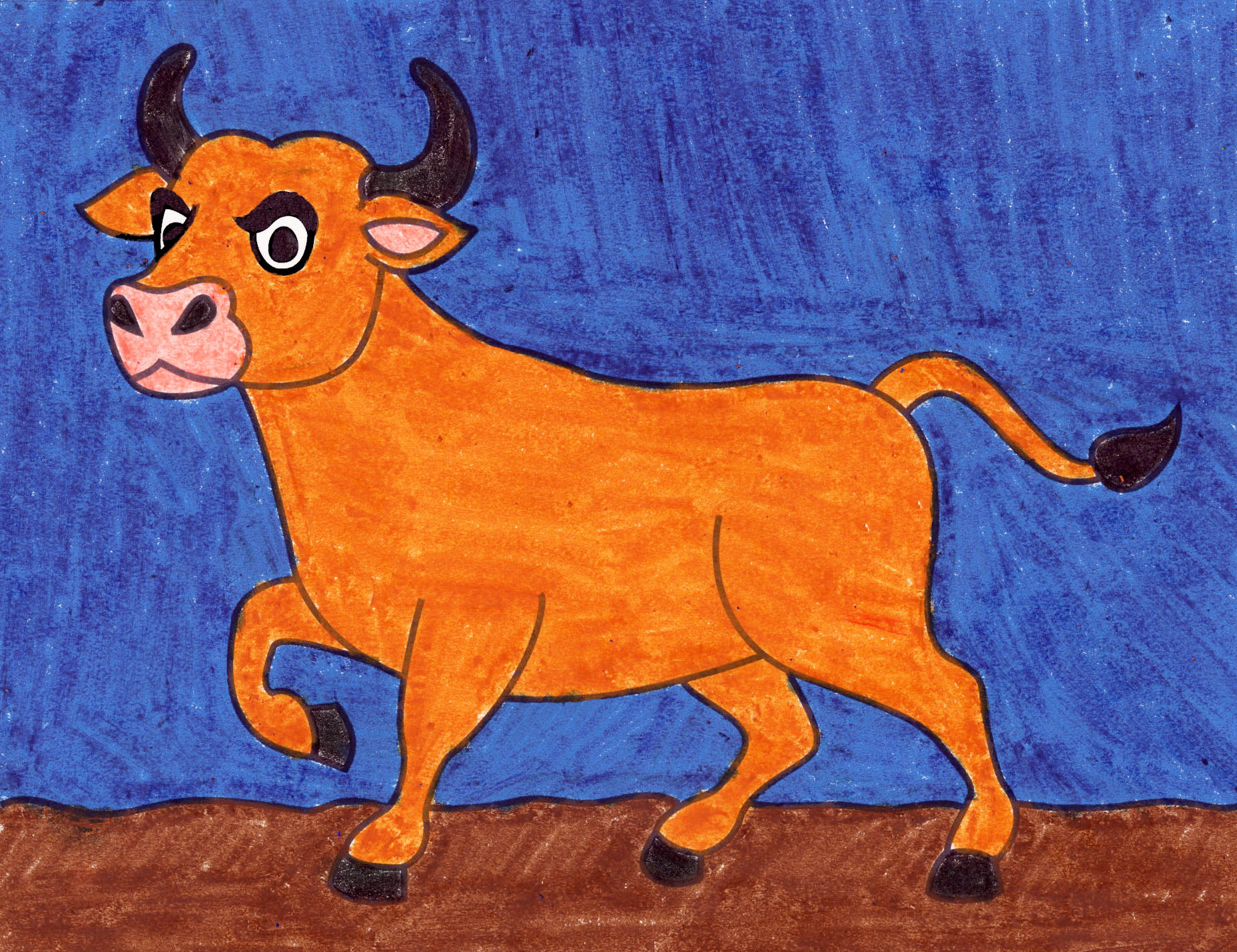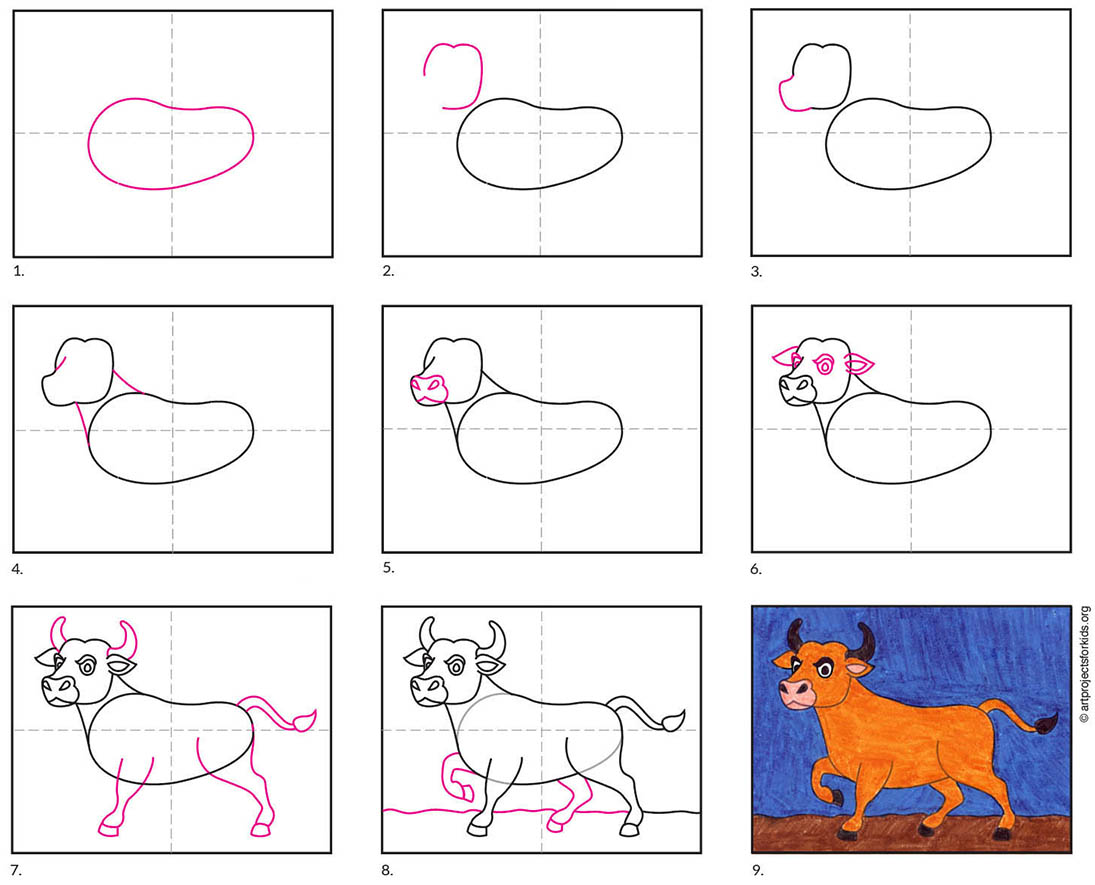 The Chinese New Year will be celebrated this year on Friday, February 12th, according to the traditional Chinese Calendar. In the Chinese astrology, each year is represented by an animal, and this is the year of the Ox, which is predicted to be a lucky year. (Let's all hope so!)
An ox actually looks a lot like a bull, which has more than a few curves making up his muscular body. This tutorial breaks all those curvy shapes into a few simple steps. Please note though that I would recommend this project more for older elementary students than younger ones. Subtle curves take some practice to master, especially when you are just learning how to draw.
MATERIALS
Drawing paper
Black marker
Crayons
DIRECTIONS
Time needed: 30 minutes.
How to Draw an Ox
Draw a large bean shape for the body.

Start the top of the head.

Finish the head with the nose.

Add nose line and connect head to the body.

Add the nostrils and mouth lines.

Add the eyes and ears.

Draw horns, tail, and two legs.

Add two other legs and ground, erase gray lines.

Trace with marker and color.
More Chinese Drawing Projects