If you are just learning how to draw, this easy Koi Fish painting might be a fun project for you. If you're up for something a little more advanced, then just keep scrolling down.
MATERIALS
Watercolor paper
Liquid watercolor paint
Crayons
DIRECTIONS
Time needed: 1 hour.
Easy Koi Fish Painting
Draw a medium teardrop shape.

Draw a large teardrop shape.

Add a tail to the large fish.

Add a tail to the medium fish.

Add fins to both fish.

Draw a curved top fin on each.

Draw the tops of the eyes.

Draw wavy plants in between.

Trace with crayon and paint with watercolor.
Another Koi Fish Painting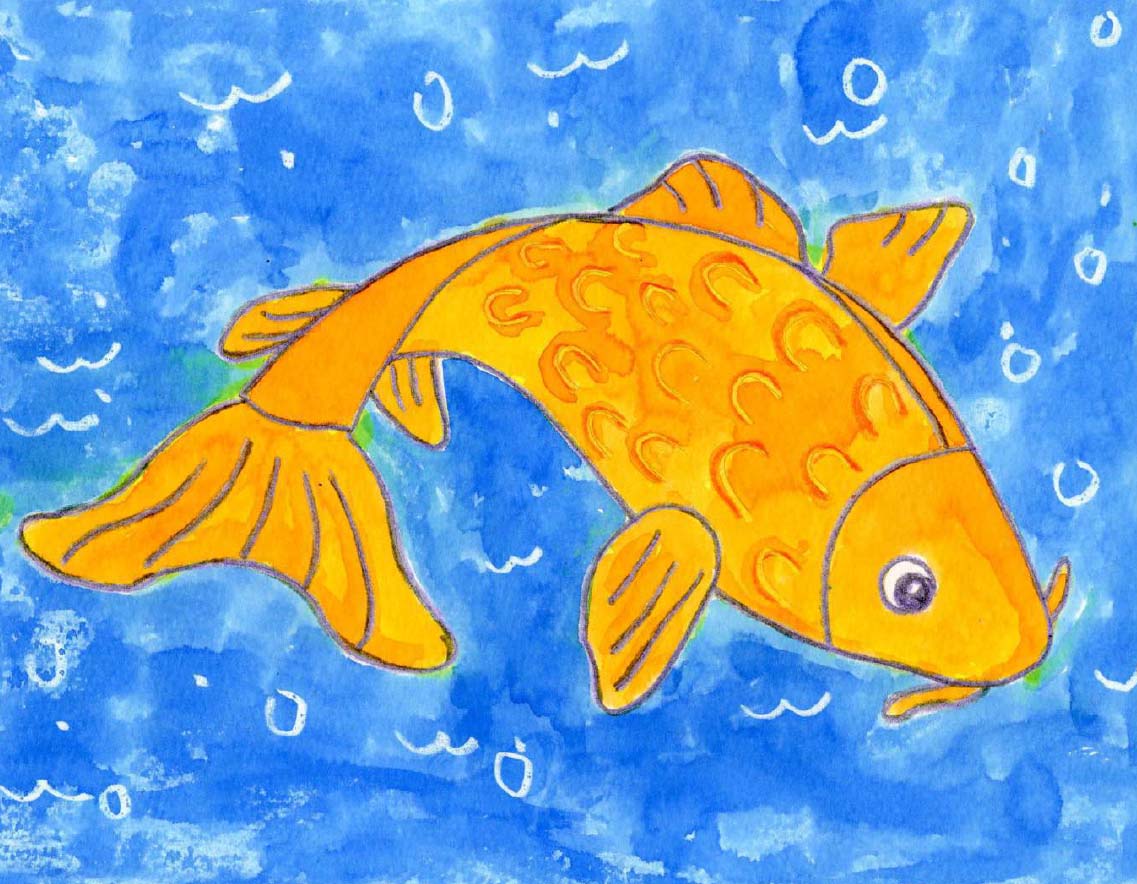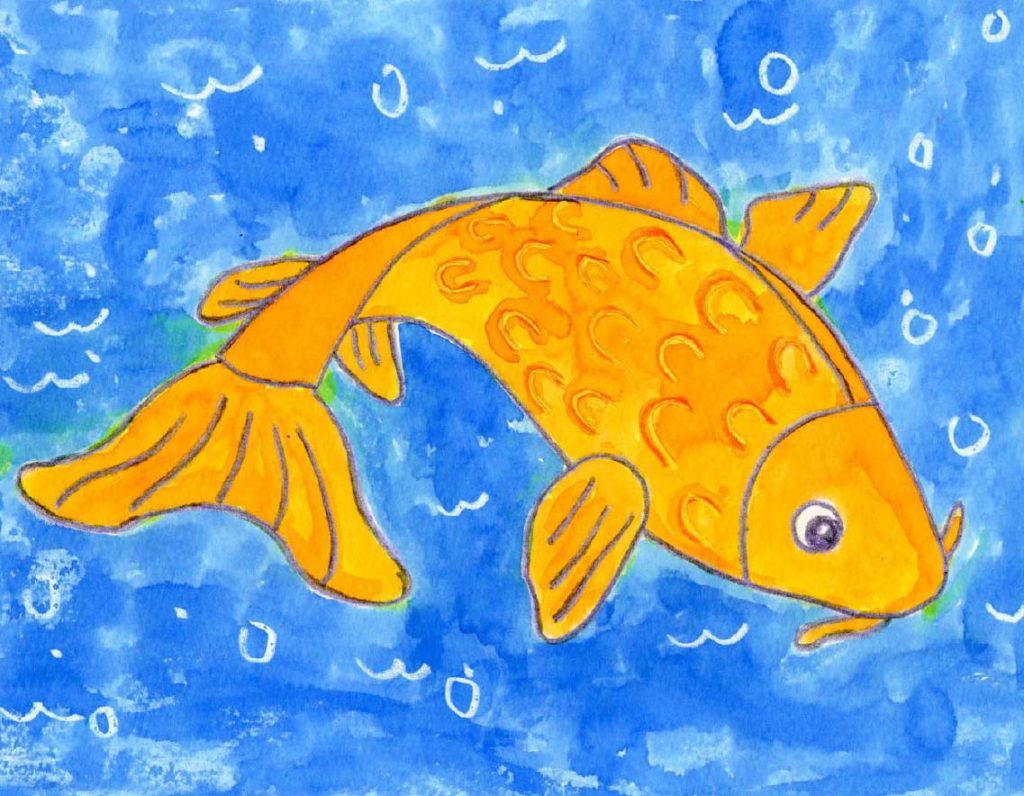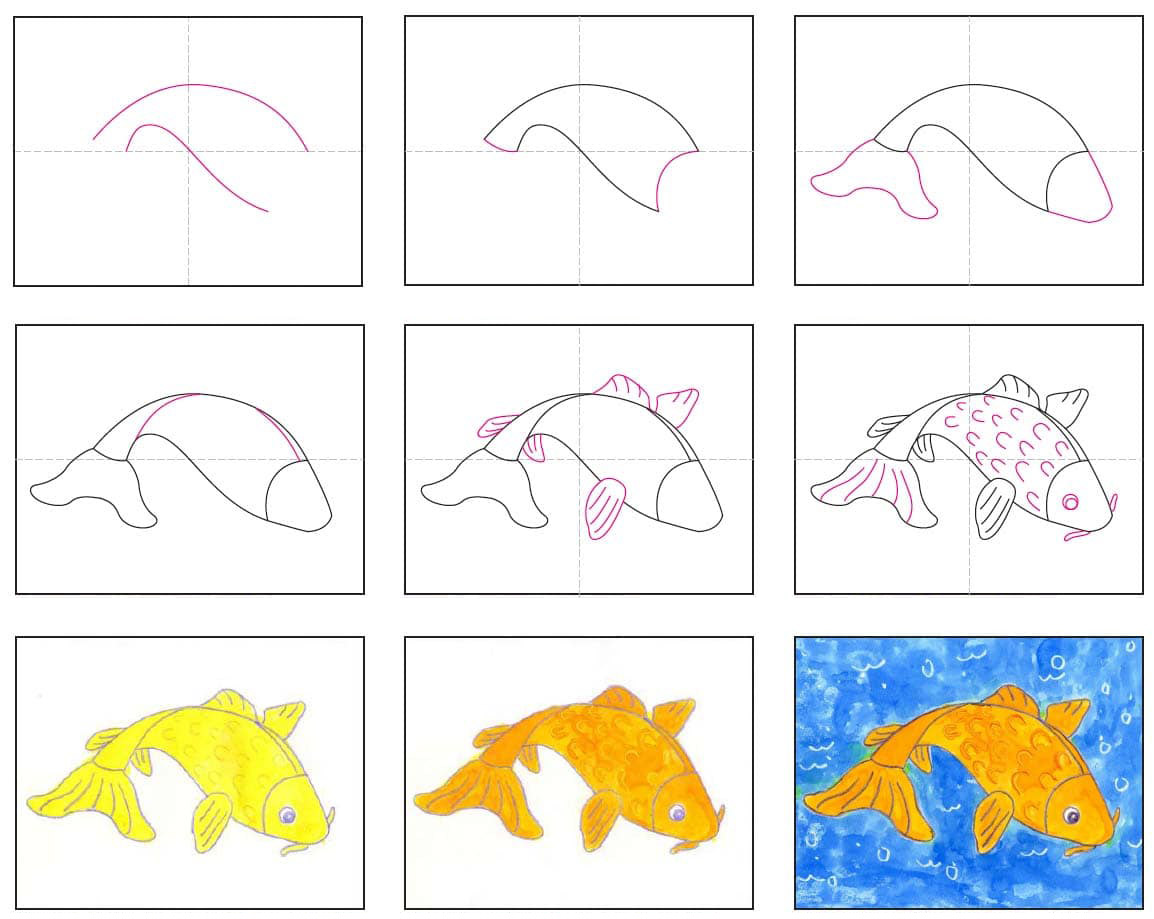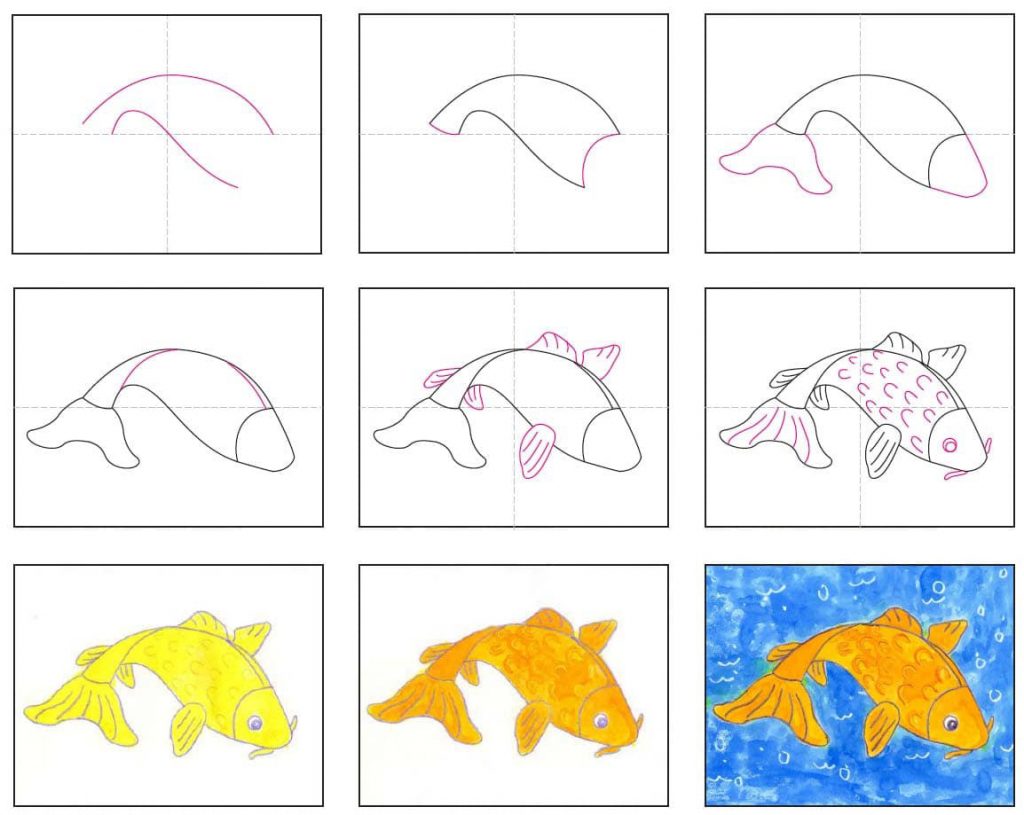 For a Koi Fish that has more dimension to it, try drawing one like this, with a body that looks like it is twisting in the water. It's not as tricky as you might think, if you get a few of those tail lines in just the right place.
Tracing the fish with crayons, by the way, will not only add some extra color and texture, it also creates a little wall between the colors. Be sure to press hard with the sharp crayon to make dark lines that you can see. Faint ones will not show up, especially when the watercolor is added.
MATERIALS
Watercolor paper
Watercolor paint
Crayons
Crayon sharpener
DIRECTIONS
Draw center guidelines lightly in pencil. They will help you draw your fish in proportion to the paper.
Draw the fish lightly with a pencil on the watercolor paper, according to the tutorial.
Trace the drawing with a dark crayon. Use the sharpener to keep a nice sharp tip to make fine lines.
Paint the koi fish with a layer of yellow paint.
When it is dry, paint again with orange.
Draw bubbles in the background with a white crayon.
Paint the background with blue watercolor paint. Take care not to create any puddles so that the blue does not run into the fish.