If you learn how to draw a tropical fish, you can start to appreciate just how many different kinds of fish there are swimming around in the ocean right now.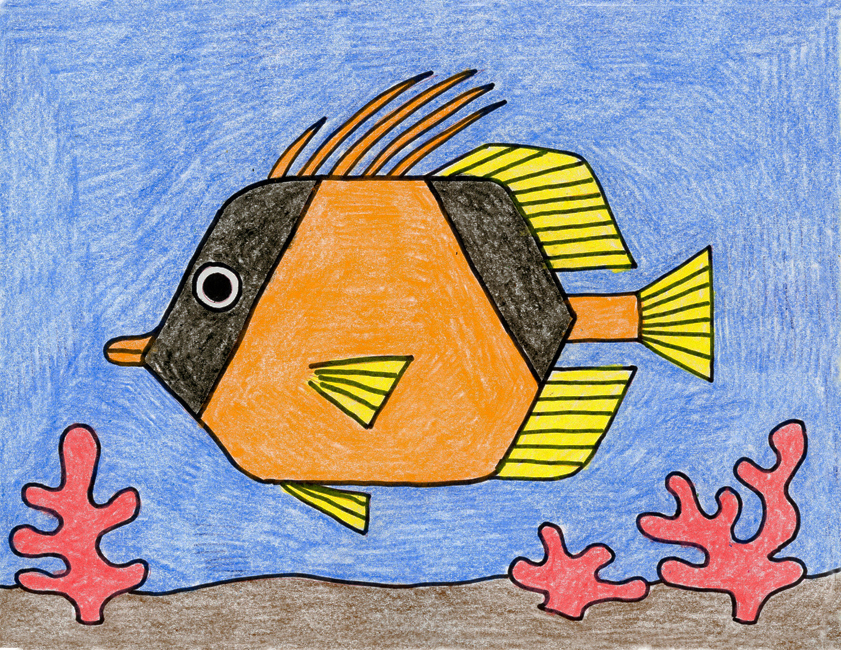 Fish can come in many different shapes with thousands of different species swimming around in the ocean. This tropical fish tutorial is a great one to know because of its utilization of different shapes. Using different shapes that we all learn at an early age, you can create unique body shapes to create any kind of fish.
Don't forget to be colorful, too! It wouldn't be a tropical fish if you didn't use tropical colors. Make sure the colors are bright and vibrant. Bright greens, oranges, yellows, reds and blues will make your fish look like it jumped out of the water and right onto your paper.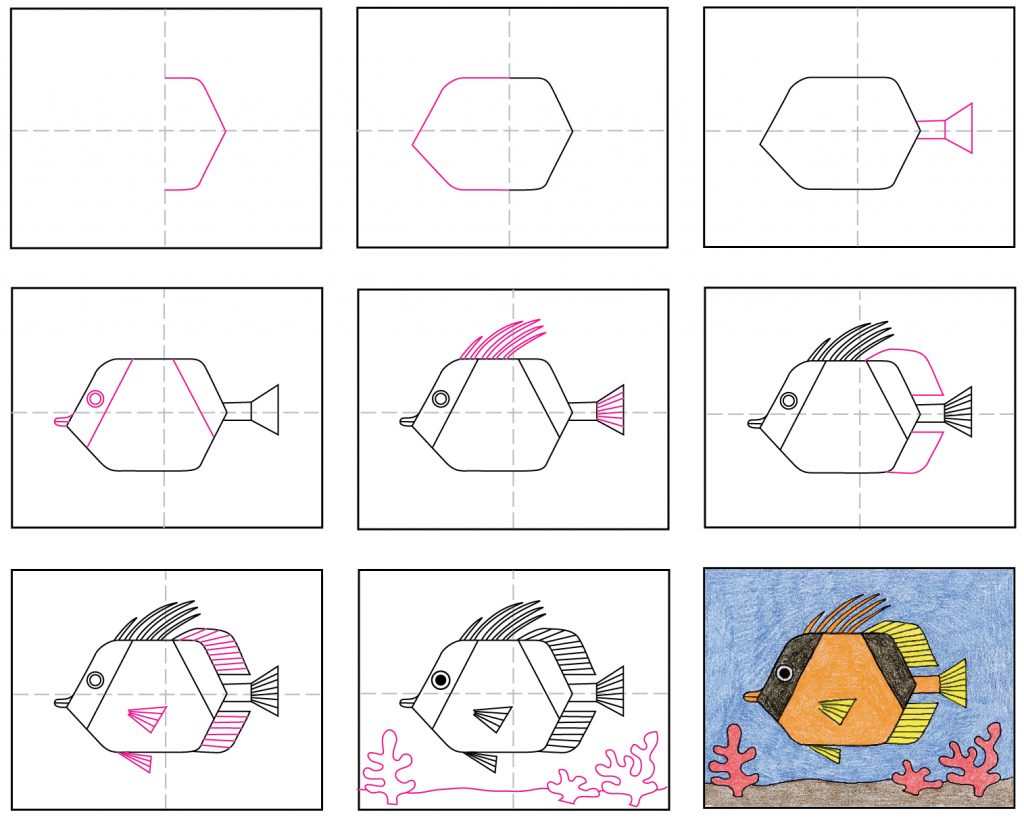 MATERIALS
Drawing paper
Black marker
Crayons
DIRECTIONS
Time needed: 1 hour.
How to Draw a Tropical Fish
Make guidelines. Start the back half of the body.

Add the front half of the body.

Draw a tail with the shapes shown.

Add lips, eye and stripes.

Add lines in the tail and spikes on top.

Add two fins.

Add lines to fins. Draw two flippers.

Add coral and a sand line.

Trace with a marker and color with lots of bright colors.