Learn how to draw a Kimono, a traditional Japanese garment, with this easy step by step tutorial. The shapes are simple, yet true to their origin.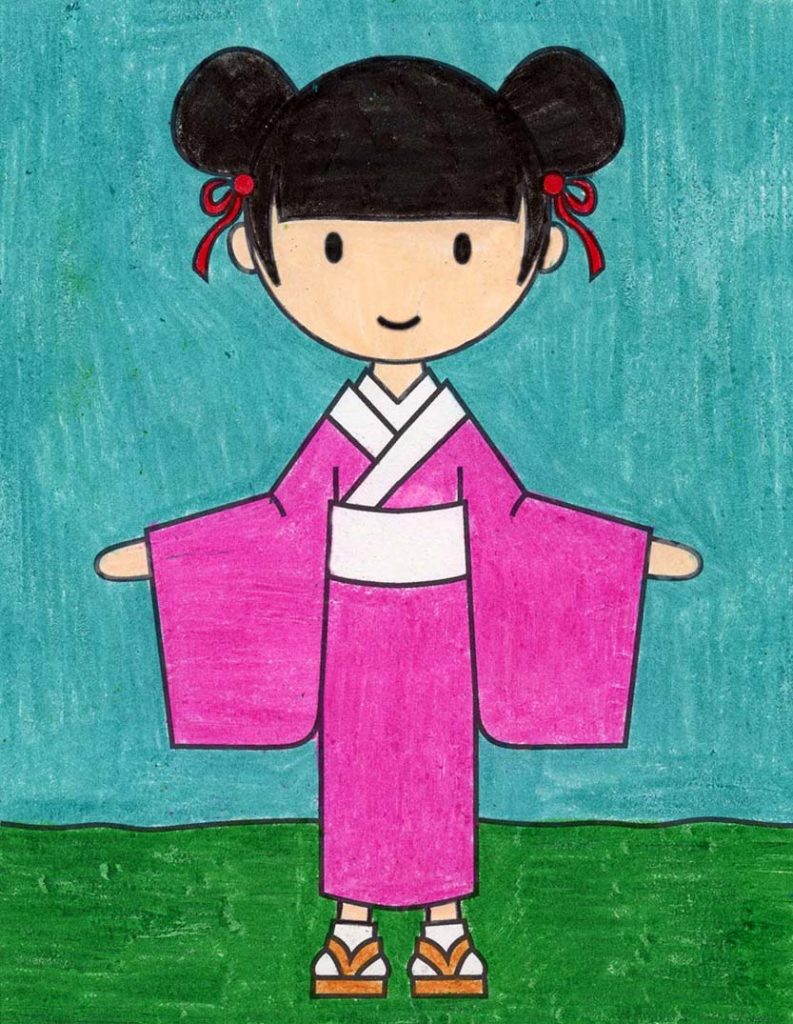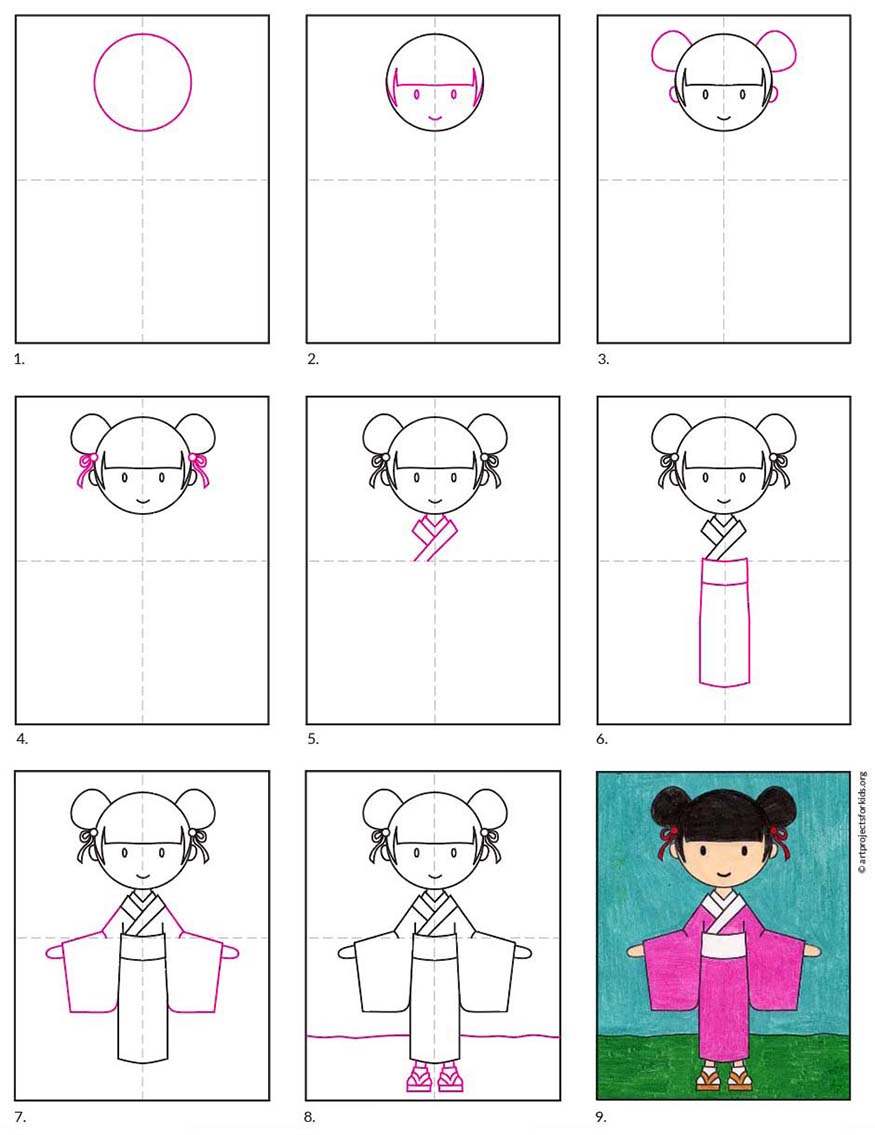 The kimono is a traditional Japanese garment and the national dress of Japan. It is shaped like a T, wraps in the front and has square sleeves and a rectangular body.
The kimono is always wrapped left side over right, unless the wearer is deceased. It is also worn with an obi, and zōri sandals and tabi socks.
Today the people who wear the kimono most frequently in Japanese society are older men and women, possible because they grew up wearing it and prefer the tradition. Younger generations do this less so, however, the kimono is still considered a fashionable clothing within Japan society.
Students that are learning about Japanese culture can now draw their own kimono, with the help of step by step directions. The large flat shapes make it pretty easy to draw and decorate as they see fit.
MATERIALS
Drawing paper
Black marker
Crayons
DIRECTIONS
Time needed: 30 minutes.
How to Draw a Kimono
Draw a circle for the head.

Add the face and hair line.

Draw ears and two hair buns.

Add some bows below the buns.

Draw the collar and robe edges.

Add the obi and the robe shape below.

Draw the sleeves and and add the hands.

Draw the feet with sandals and socks.

Trace with marker and color.