You can learn how to draw a Megalodon Shark in the scariest way possible if you make his giant mouth wide open.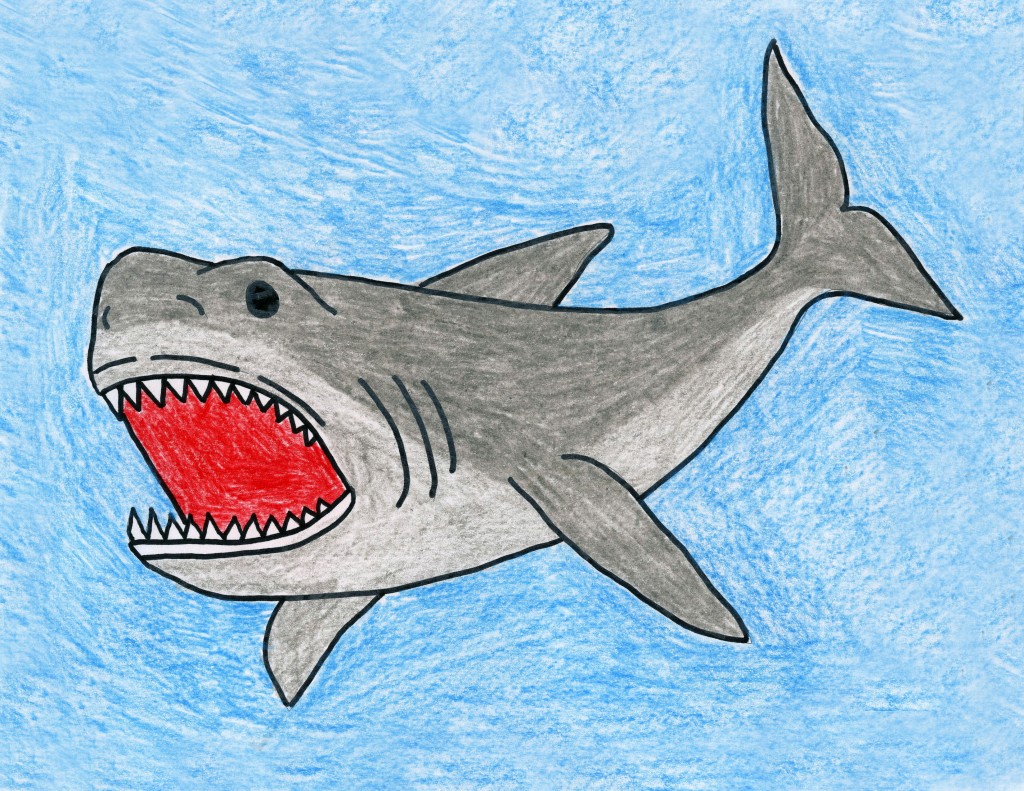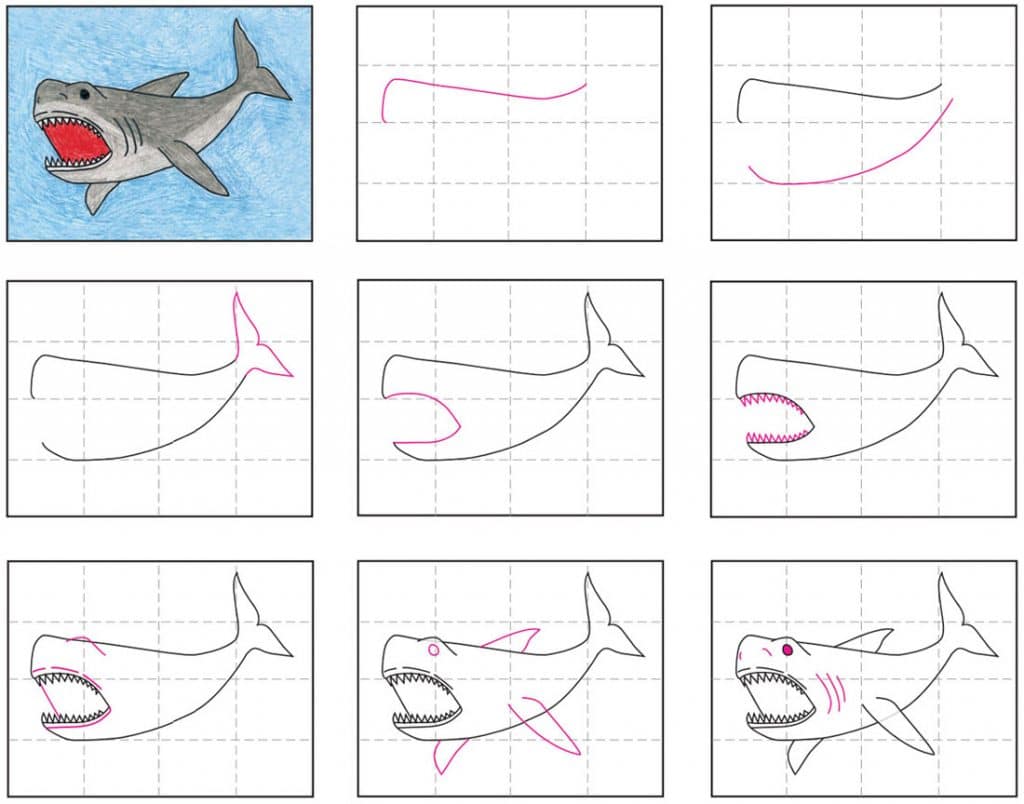 If you think this looks like a tricky creature to draw, then be sure to fold your paper to get yourself started with the designated guidelines, or just draw them lightly with a pencil. It's a huge help in getting all those curvy lines in the right place.
MATERIALS
Drawing paper
Black marker
Crayons
DIRECTIONS
Time needed: 1 hour.
How to Draw a Megalodon
Draw the top of the body.

Draw the bottom of the body.

Add the tail.

Draw the mouth.

Add the teeth.

Finish the mouth. Add a bump for the eye.

Add eye and fins.

Finish eye, nose and gill.

Trace with marker and color.
More Shark Projects