Learn how to draw a Cartoon Shark with a close up of his head and you can easily add a mouth with lots of pointy teeth. An angry eye finishes the look.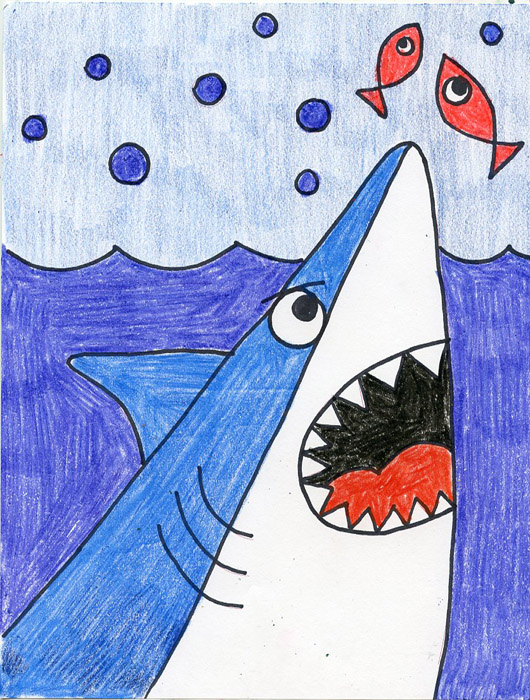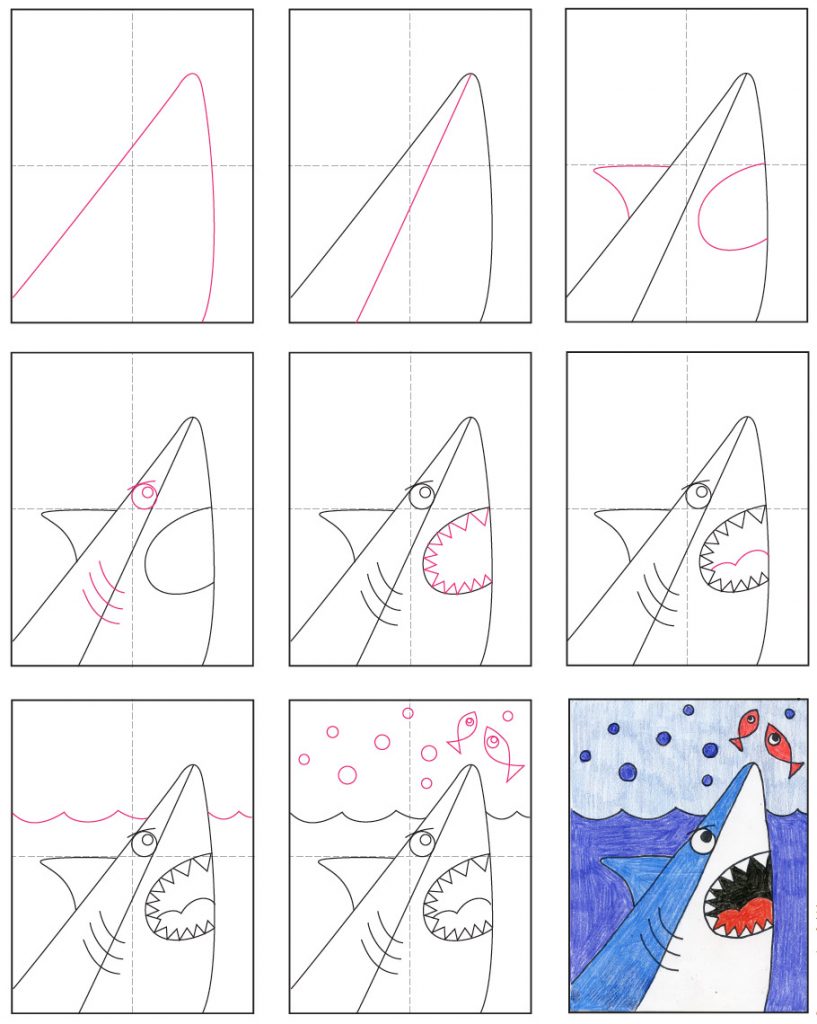 The great thing about cartoon drawings is that they are meant to be simple and exaggerated. You could try to draw the whole body, but why not just focus on the scary face? That way your cartoon shark can have a full set of pointy teeth, and angry eye, and just enough color for everyone to know exactly who he is.
MATERIALS
Drawing paper
Black marker
Pencil crayons
DIRECTIONS
Time needed: 1 hour.
How to Draw a Cartoon Shark
Draw the body with rounded nose.

Add a straight line inside.

Draw the mouth and fin.

Add eyes and a gills.

Fill the mouth with pointy teeth.

Add a tongue.

Draw a water line.

Add fish and water circles.

Trace with a marker and color.
More Shark Drawing Projects