Learn how to draw a volleyball with an easy step by step tutorial. A marker and one light gray crayon can make it look a lot like the real thing.
The game of volleyball, originally called "mintonette," was invented in 1895 by William G. Morgan. Morgan, a graduate of the Springfield College of the YMCA, designed the game to be a combination of basketball, baseball, tennis, and handball. It's come a long way as it is now one of the big five international sports with its 220 affiliated national federations, is the largest international sporting federation in the world.
The volleyball itself is rather simple to draw as it is all white with a just a pattern of curved bands wrapped around it. This tutorial will show students an easy way to draw those to give their volleyball a very three dimensional look. (Elements of Art using LINES to give something FORM!) If you like what looks like a slight shadow around those lines, just trace the marker line with a light gray crayon.
Use Button below to download a PDF Tutorial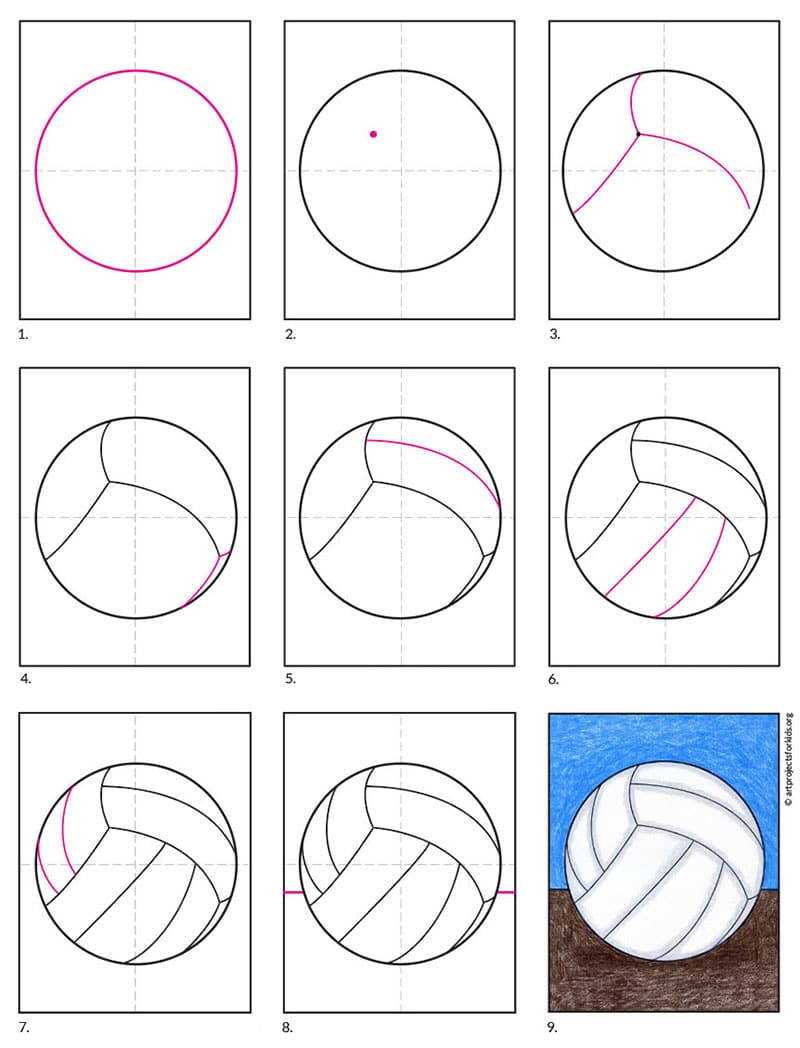 How to Draw a Volleyball Step by Step Materials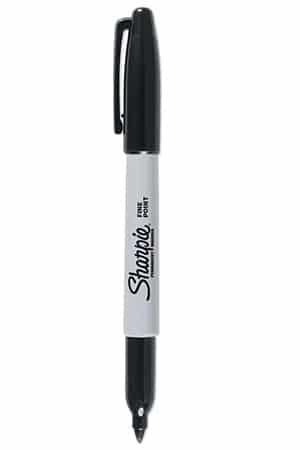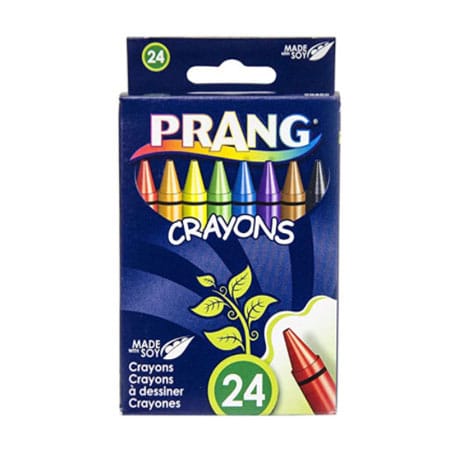 How to Draw a Volleyball Directions
Time needed: 25 minutes.
How to Draw a Volleyball
Draw or trace a circle.

Place a small dot as shown.

Draw three sections lines as shown.

Finish bottom section as shown.

Add a curved line inside the top right.

Add two curved lines in the bottom.

Add two more curved lines on the left.

Draw a floor line.

Trace with a marker and color.
More Sport Drawing Projects