Black History Month Artists: Horace Pippin and a Horace Pippin Coloring Page
Below you'll find an easy step-by-step tutorial to add to your Black History Month Artists: Horace Pippin and a Horace Pippin Coloring Page. He was a prominent African-American painter who lived not long after the Civil War.
Horace Pippin
Here's another name to add to your Black History Month Artists list — Horace Pippin. He was a self-taught American artist who painted a range of themes from his service in World War I, along with landscapes, portraits and biblical subjects. After he passed away in 1946, the New York Times eulogized him as "the most important Negro painter" in American history.
About Horace Pippin
Horace was born in 1888 in Pennsylvania, and attended segregated schools until he was 15. He liked to draw and would illustrate his spelling words in school, but his family could not afford art materials. At age ten, he won a box of crayons in a magazine drawing contest and started coloring. In 1917 Horace enlisted in the 15th regiment of the New York National Guard, and all-black unit that saw active duty in France. A sniper shot him in his arm, which prompted his honorable discharge.
Horace went on to paint his memories of soldiers and war, and scenes from his childhood. He said, "The pictures . . . come to me in my mind and if to me it is a worthwhile picture I paint it . . . I do over the picture several times in my mind and when I am ready to paint it I have all the details I need." Despite a general labeling of his work at the time as "naive," the truth is quite different. Pippin was a careful observer of the world, and his paintings reflect his deeply personal connections to things that he cared about, such as peace and social justice. Check out the book "A Splash of Red" to learn more about him with my affiliate link.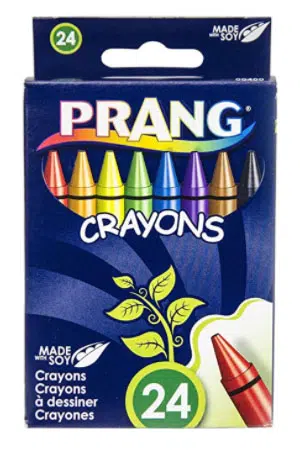 COLORING TIP: If you like rich color shown in my sample drawing, I recommend trying out the Prang brand of crayons. Their pack of 24 doesn't cover every color I ever need, but for drawing people of color, they work great. These soft and vibrant crayons are only a few bucks more than the average brand, but often look almost like oil pastels, when applied with just a little bit of pressure. In addition, they are eco-friendly, which means they are made from soy beans and don't flake. Here's a link to learn more about Prang Crayons. Note: It is also an affiliate link.
Use the Button below to Download a PDF Tutorial
Black History Month Artists: Horace Pippin Coloring Page
Materials for Black Artist Drawing
Black Sharpie Marker. These fine point permanent marker pens make nice black outlines, have a good tip for coloring, and never bleed when they get wet. Use them with good ventilation and add extra paper underneath to protect your tables.
Prang Crayons. These are a bit softer than other crayons so they sometimes look like oil pastels. They also have a some nice brown shades that Crayola does not have unless you buy their larger boxes.
Step by Step Directions to Draw Horace Pippin
Time needed: 1 hour.
Draw Black Artist Horace Pippin
Draw an oval near the top of the paper.

Add two eyes about halfway down.

Draw ears that line up with the eyes.

Add the eyebrows and a nose.

Draw the lips below the center fold line.

Add wrinkles on the face and draw the hair.

Erase the inside head line, add a neck and jacket.

Draw the tie and write his name in bubble letters.

Trace with a marker and color.
More Black History Month Artists Projects