Easy How to Draw Simple Dinosaurs Tutorial and Dinosaur Coloring Page
Below you'll find an easy step-by-step tutorial for how to draw Simple Dinosaurs and a Dinosaur Coloring Page. This project is the perfect excuse to try out what white paint markers can do.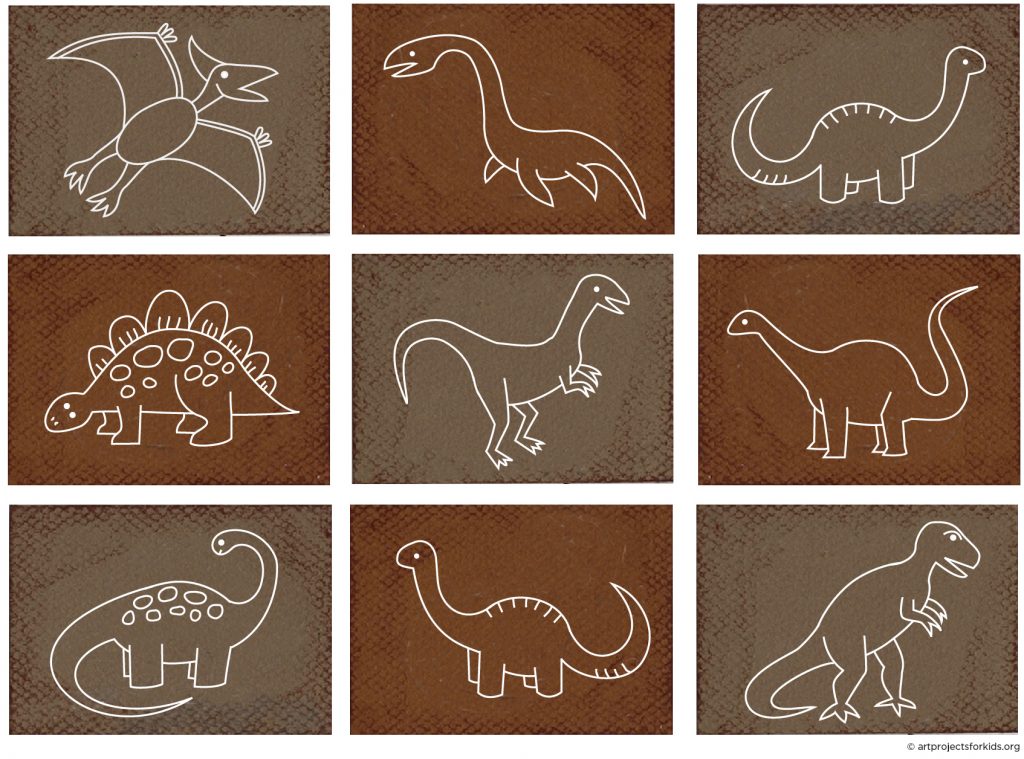 When students learn how to draw simple dinosaurs, it's fun to do a whole collection, and use some different materials while they are at it. One of my favorite combos, is white paint marker on brown kraft paper. It has an earthy look that is just perfect for old things — especially dinosaurs.
Even though these drawings are pretty simple, I recommend that you save this project for older students though, say grade 4 to 5. It calls for some pretty fine motor skills to draw small while you are avoiding smearing wet lines. Plan B? Make the paper larger, maybe half sheets (5.5″ x 8.5″) or so. Second and third graders would probably do much better with that size, and there would be a lot more space to work with.
Join my Email List below to get this instant download!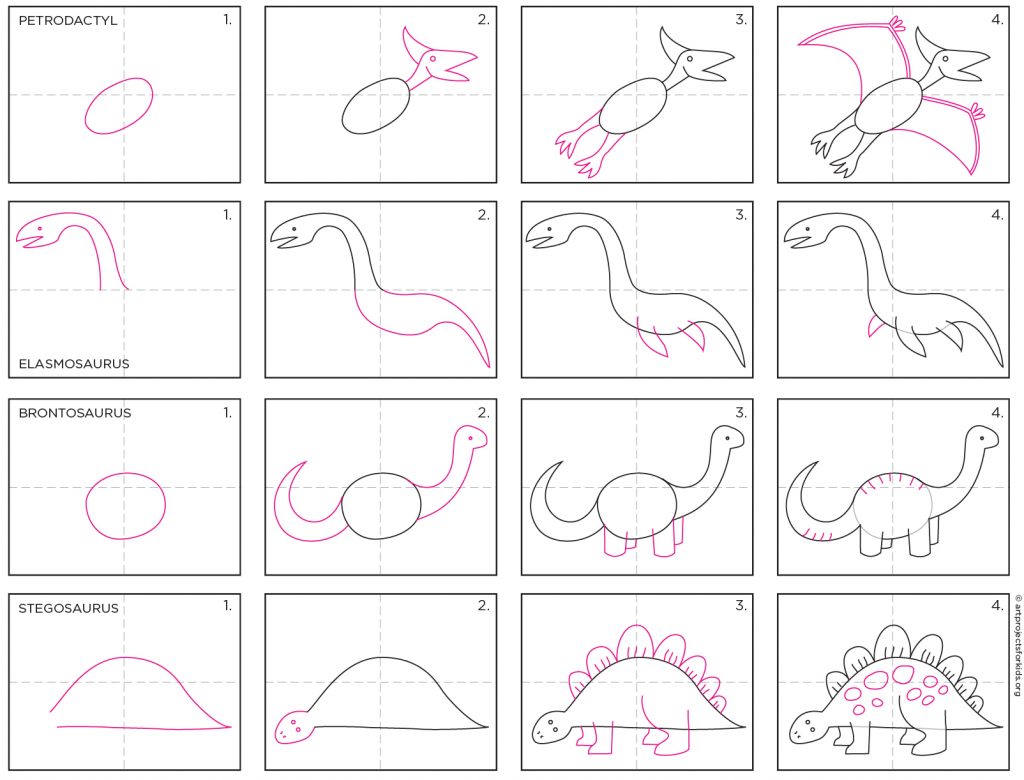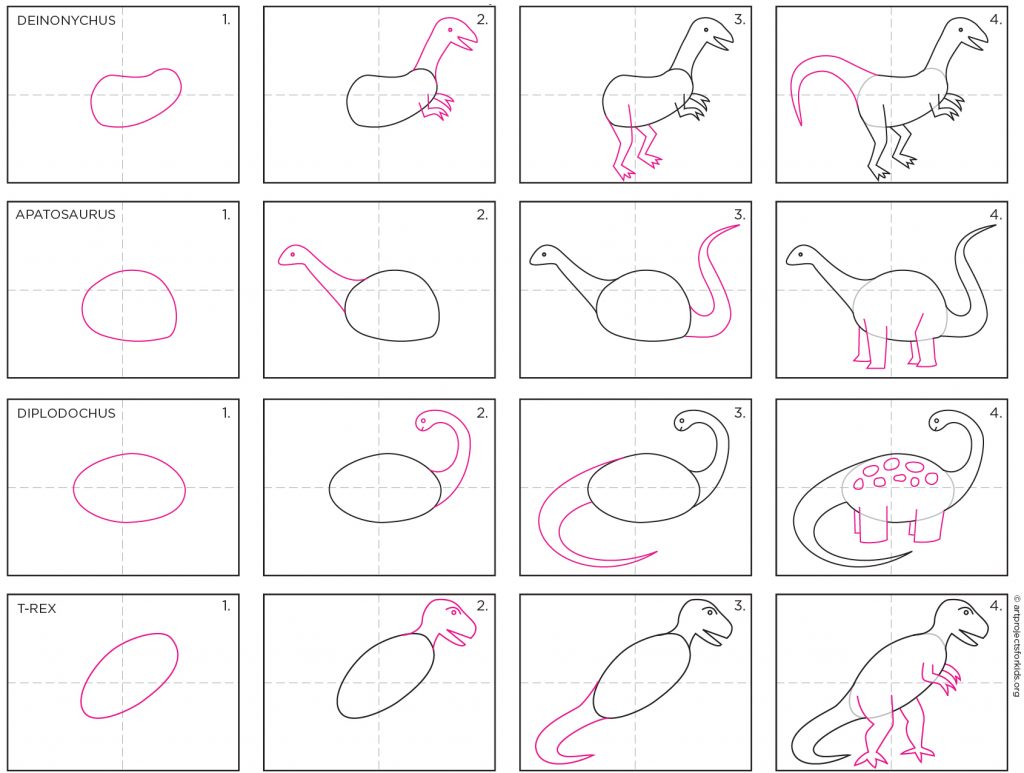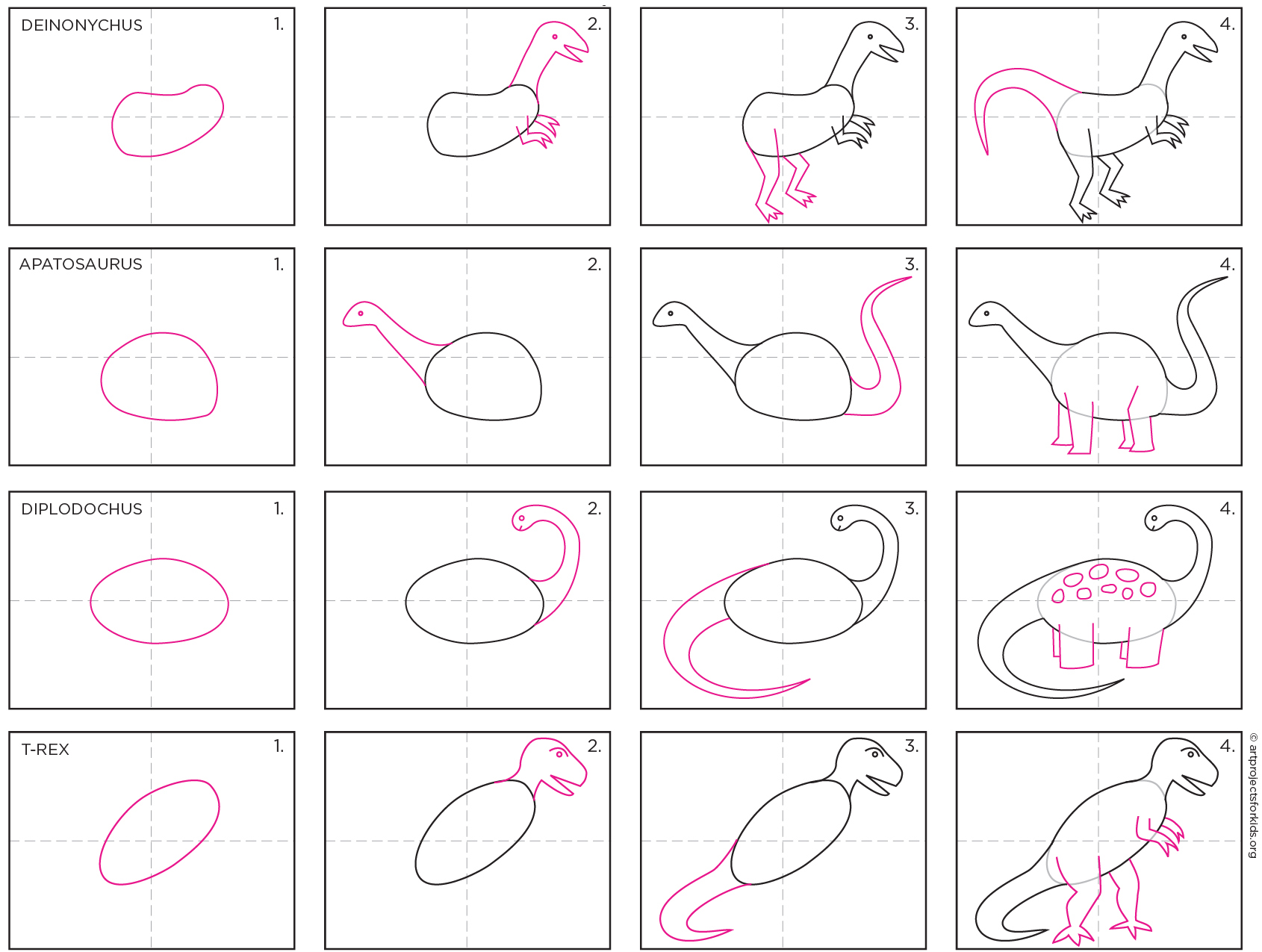 Simple Dinosaurs Coloring Page
Materials to Draw Simple Dinosaurs
Brown Crayons
*Amazon affiliate links, if you take action I will be compensated in a small way
Step by Step Directions for a Simple Dino Drawing
Time needed: 45 minutes.
How to Draw Simple Dinosaurs
Cut paper to 2.5″ x 3.5″ cards.

Rub edge with side of crayon on edges.

Draw dinosaur with pencil, then trace with white paint marker.
Reader Submissions
Save me to your Pinterest board!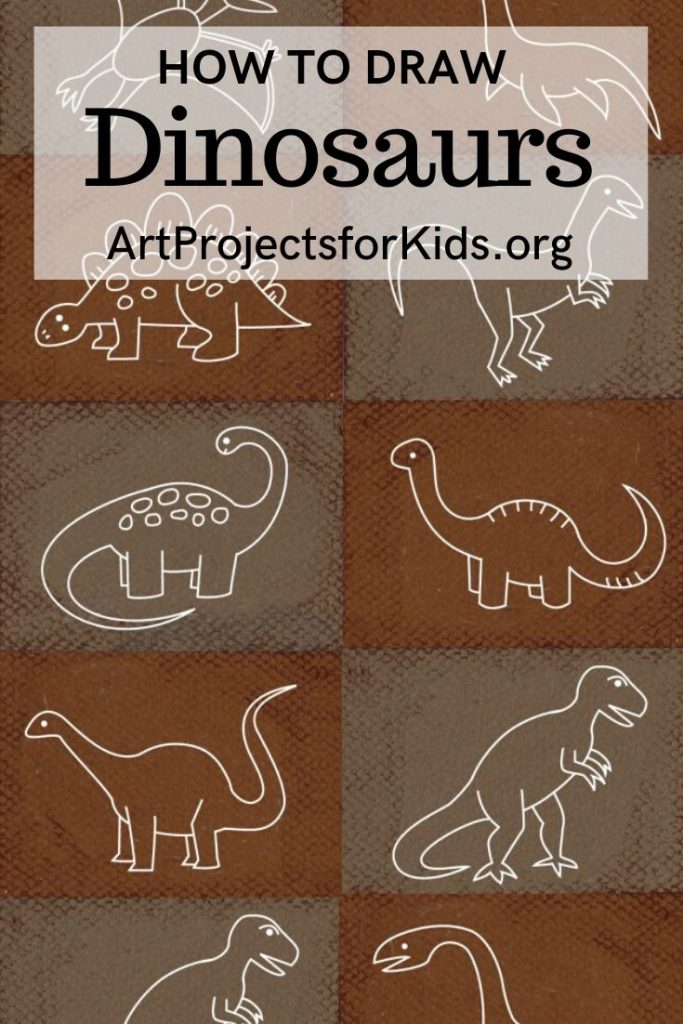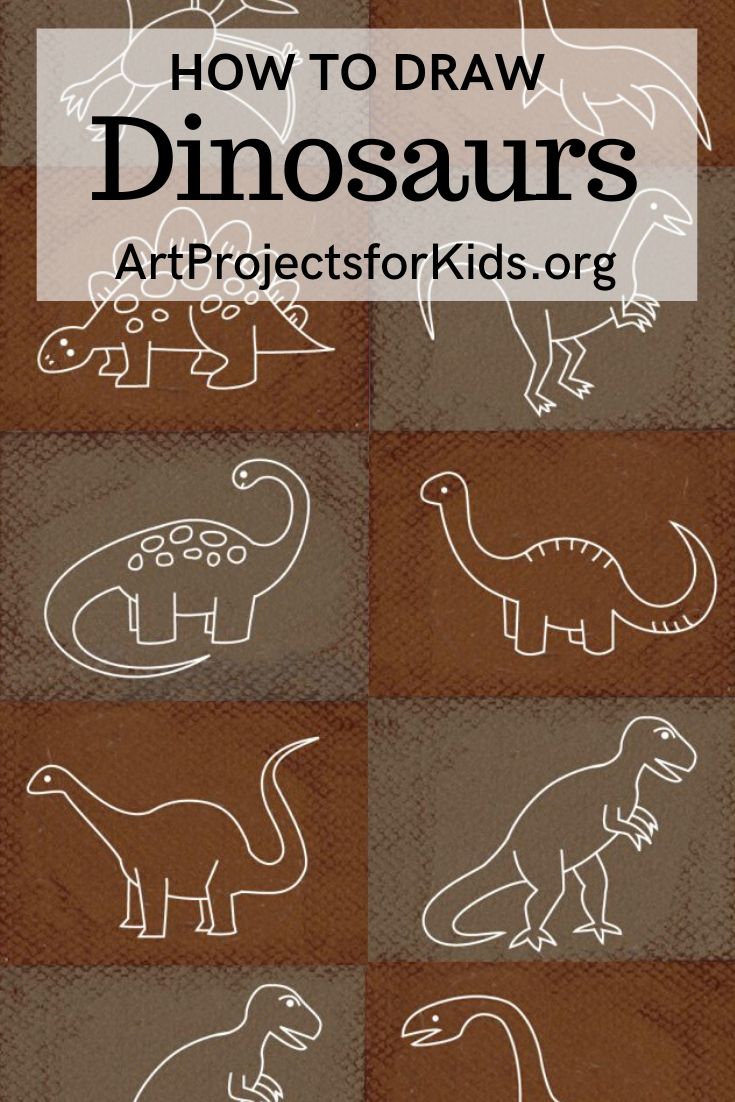 More Dinosaur Drawings