This is one of my favorite Christmas drawings for cards. It uses a little positive / negative space and symmetry lesson too.

This is also a good project to bring out the best fine tip markers you have. I love my new Stabilo Fine Lines that were part of my popular Zentangle Snowflake posting. The tips are thin, yet very strong and even withstood elementary school hands.
I recommend this project as shown here for maybe grades 3 and up. They would appreciate the subtle look that happens when you erase the pencil outlines to leave just the implied ornament shape. If you wanted to do this with younger students, they would probably be happier to just draw the ornament outline and trace it with marker before filling it with patterns. It's still very pretty and a good lesson in creating symmetry.
MATERIALS
• White cardstock paper, 5″ x 7″
• Scrap paper
• Scissors
• Pencil
• Stabilo markers, assorted colors, Fine Line
DIRECTIONS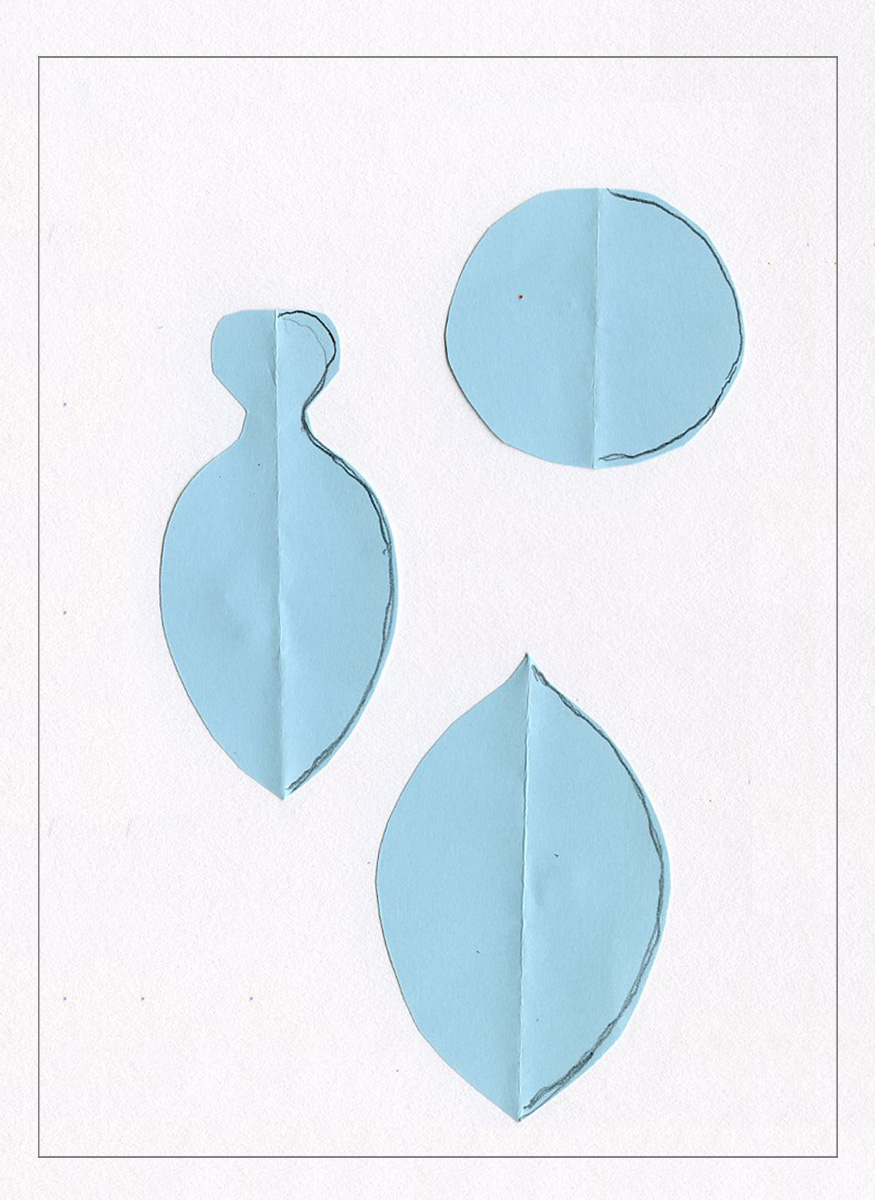 1. Cut ornament shapes from scrap paper. To make sure they are symmetrical, cut them on the fold.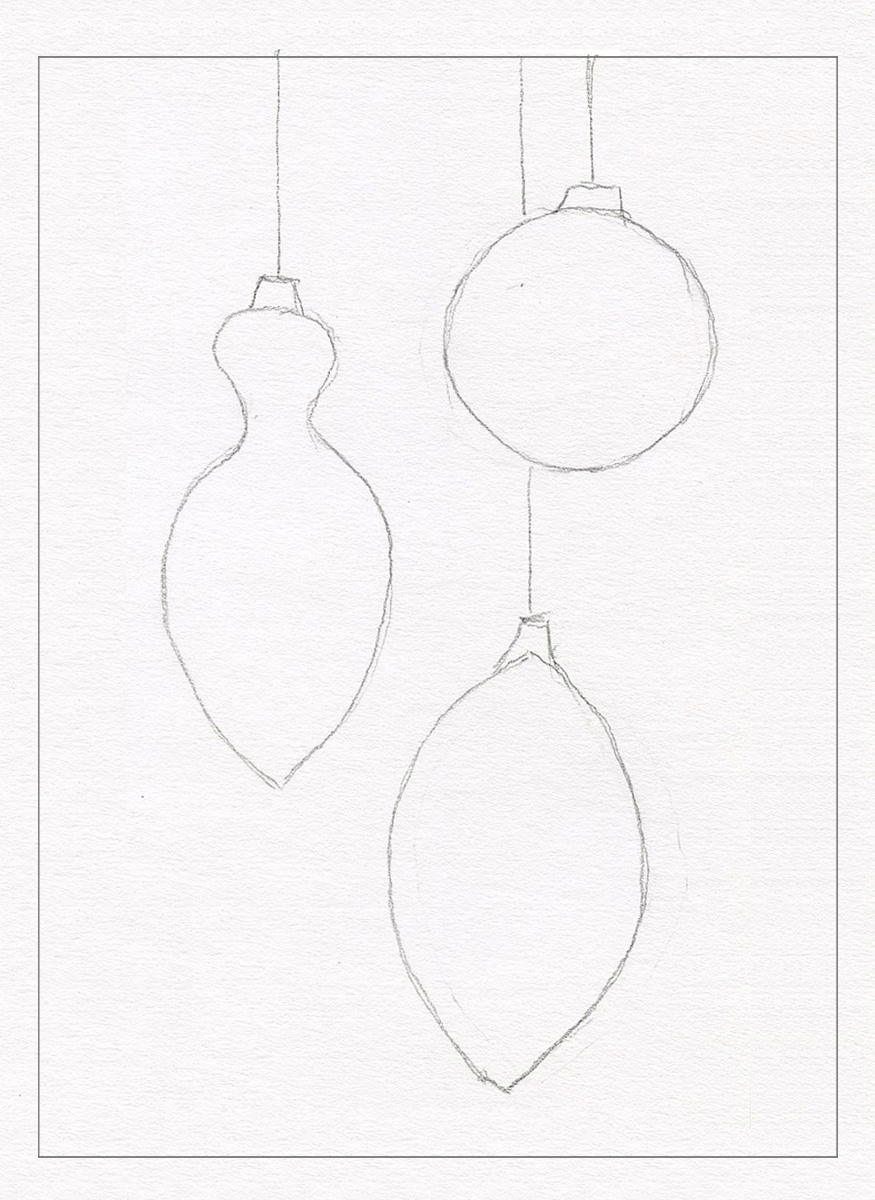 2. Trace the ornaments lightly with a pencil. Add a top and hanging line.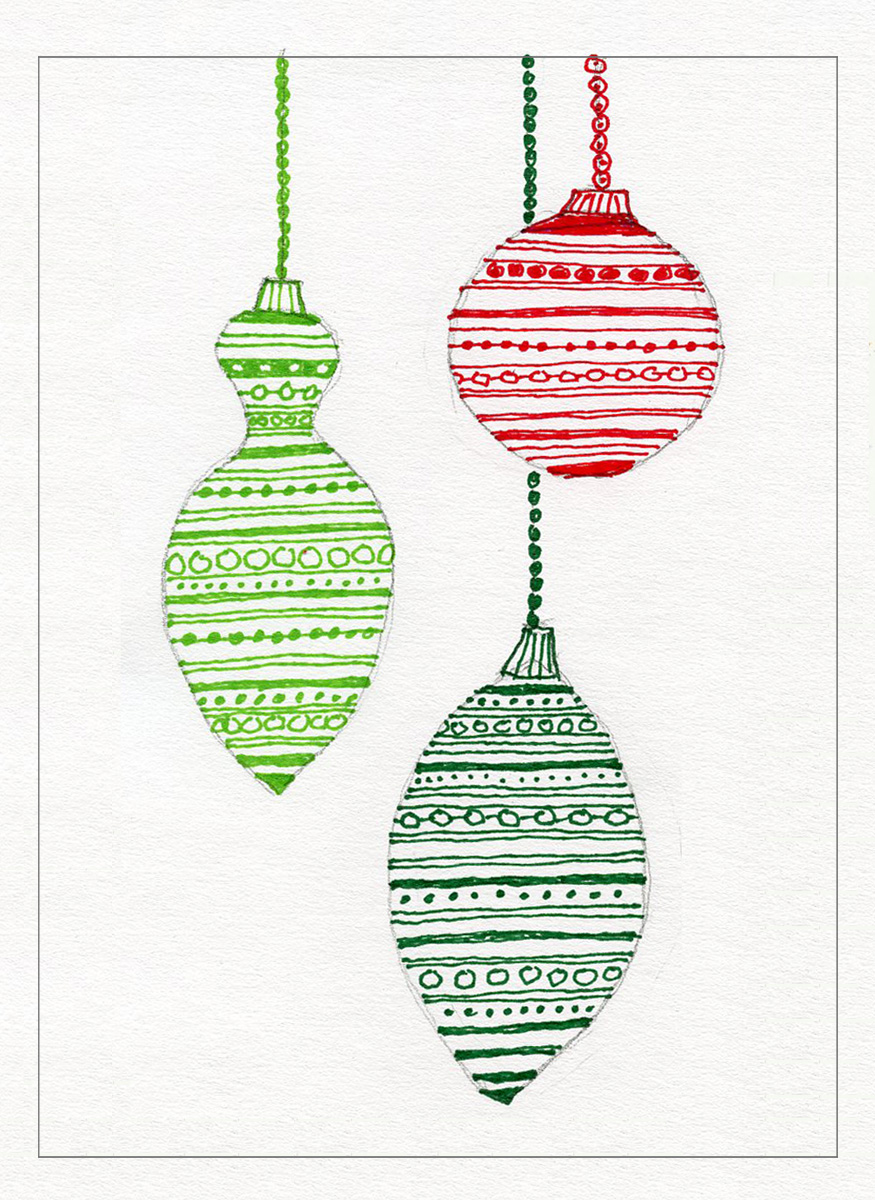 3. Fill the inside of the shapes with marker lines and patterns.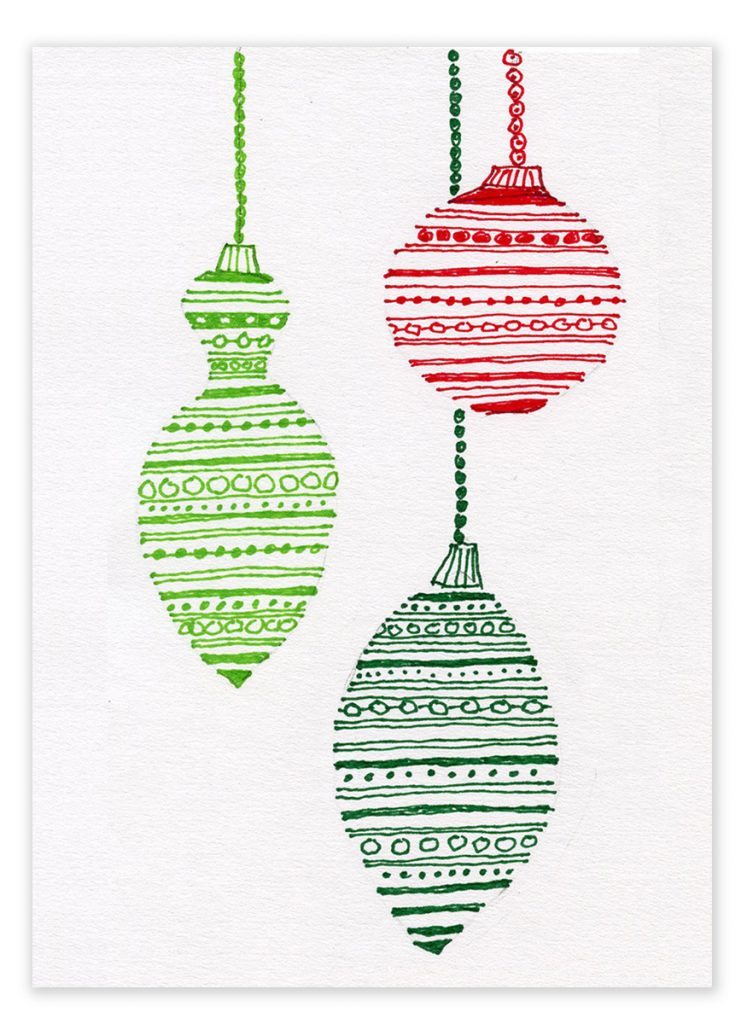 4. Erase pencil lines.
Save
Save