Learn how to draw a Halloween Cat that is peeking out of a pumpkin, with this step by step tutorial.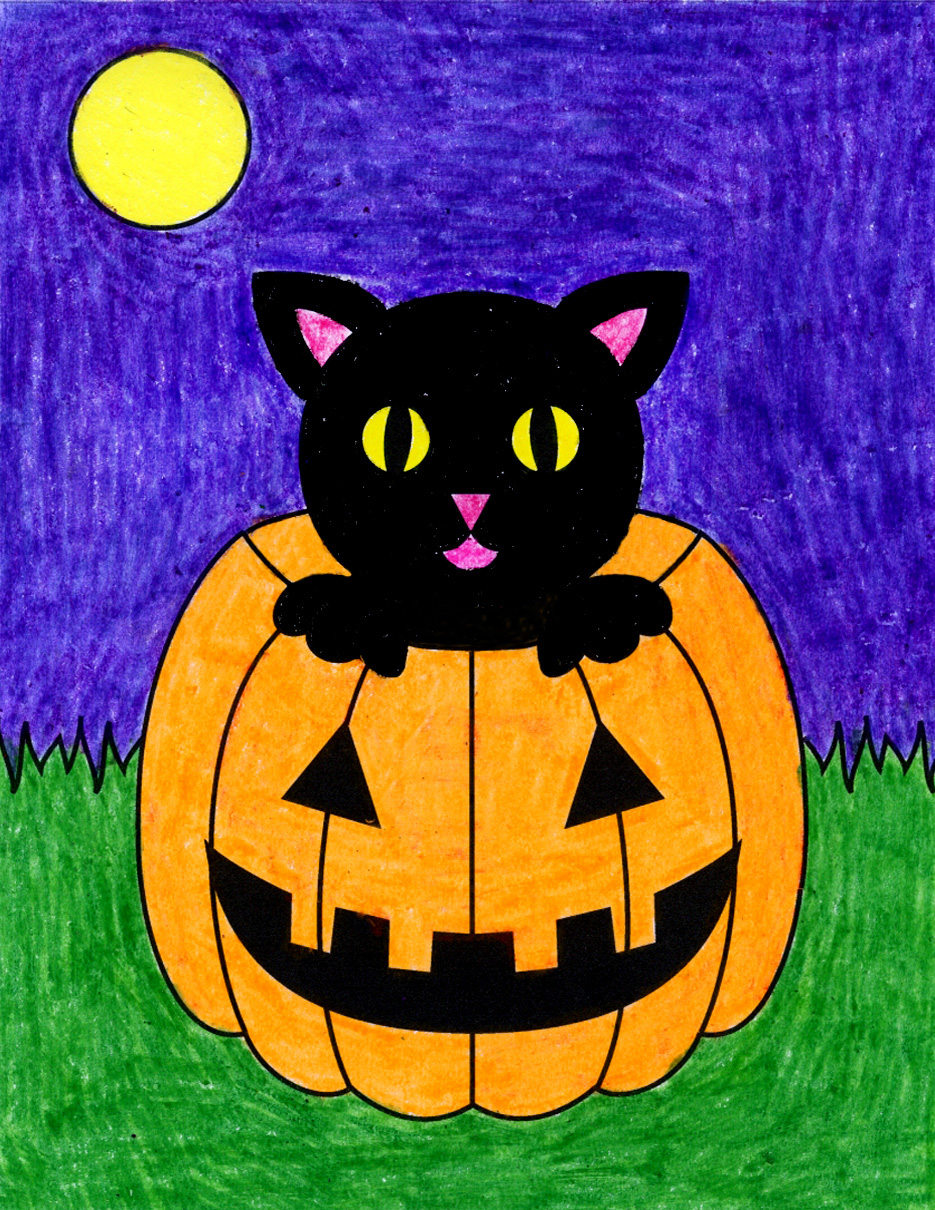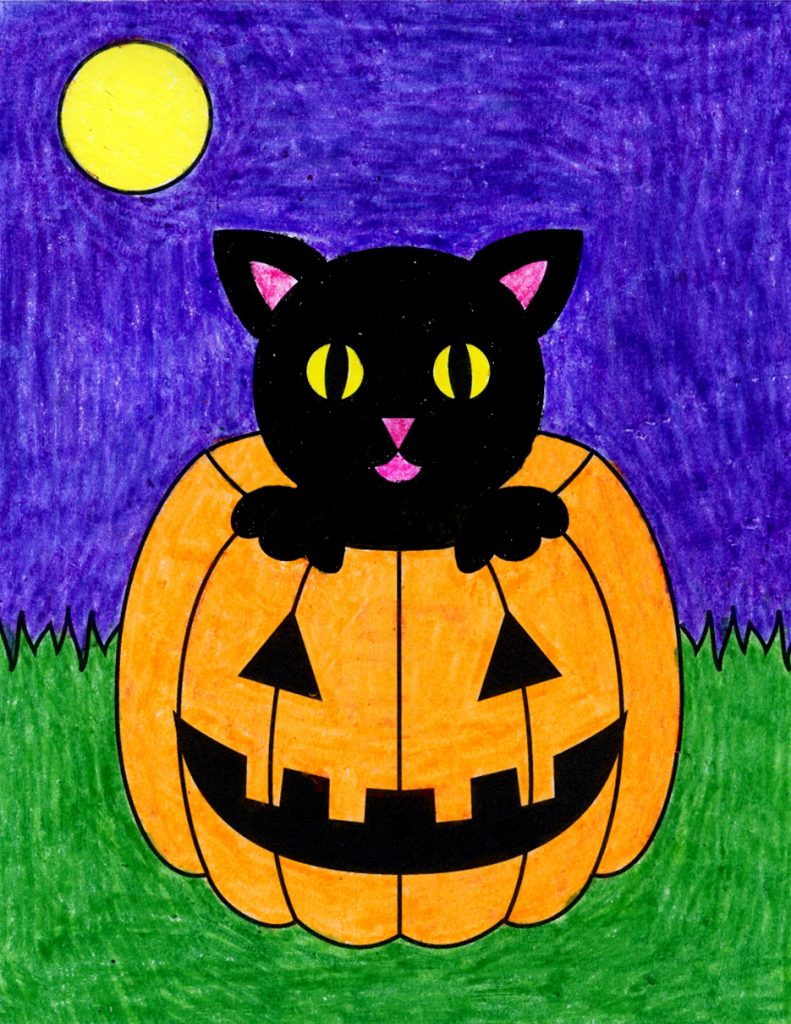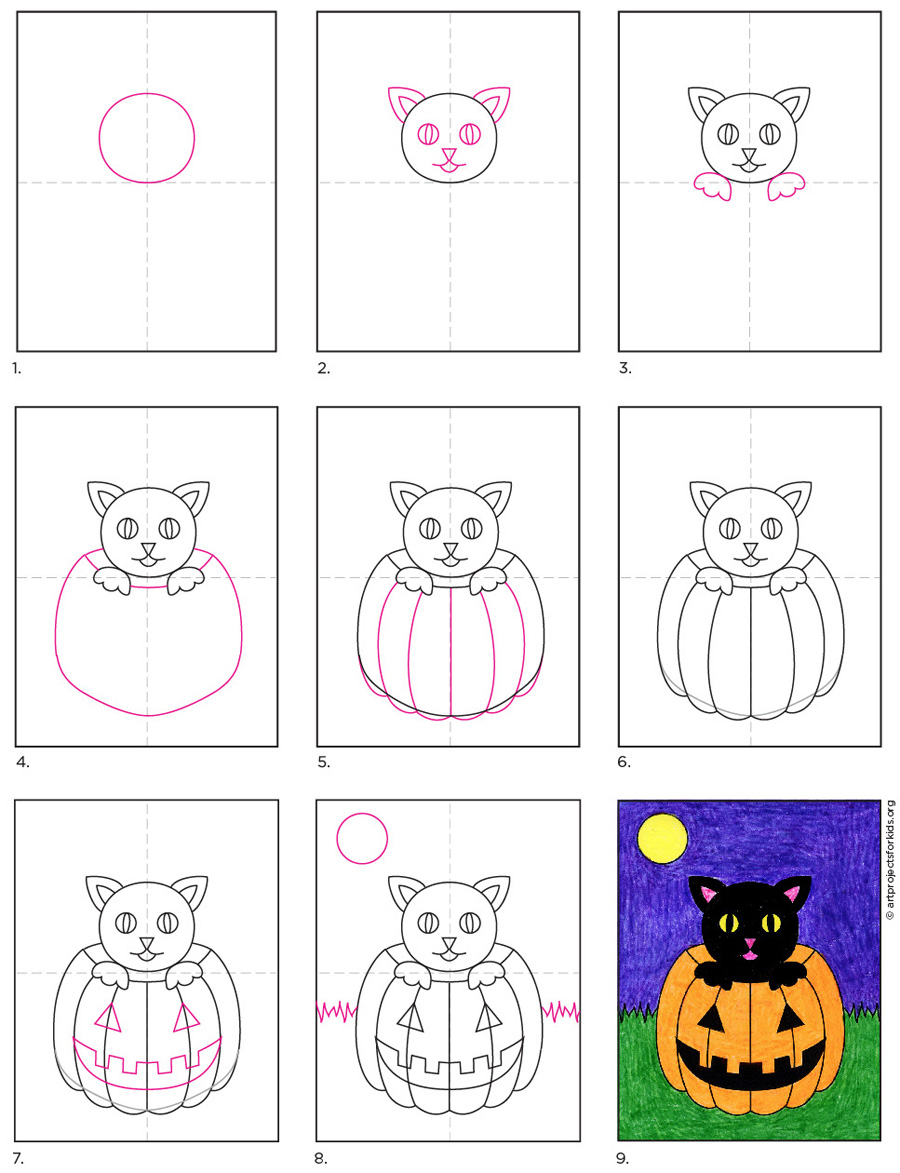 For a cute Halloween drawing, your students could draw a pumpkin, or they could draw a black cat, OR they could draw a black cat inside a pumpkin. Twice the cute factor in one work of art!
This project would work well for younger classes, say first and second grade level, as none of the shapes are particularly hard to draw. The cat face starts with a circle, and even the pumpkin is basically a bucket shape with some lines in it.
The other good news is that if the small touch of making the curved lines at the bottom of the pumpkin get overlooked by some, and their pumpkin has all smooth edges, it's a small detail and none of the overall charm will be lost. The cute cat and pumpkin face, with all those fun Halloween colors, will look fun no matter what level of detail is included.
MATERIALS
Drawing paper
Black marker
Crayon
DIRECTIONS
Time needed: 30 minutes.
How to Draw Halloween Cat
Draw a circle for the head.

Add the face and ears.

Draw two paws under the chin.

Draw a pumpkin shape.

Add pumpkin lines.

Erase the straight bottom line.

Draw the face.

Add grass kine and moon.

Trace with marker and color.
More Cat Drawing Projects