When you learn how to draw a fish bowl, you're naturally placing a fish in its environment. It's part of the progression of drawing.
With this tutorial, learn the easy way to put a fish in its natural habitat… water! You can create the environment around your aquatic friend to their liking. If you have a goldfish at home, you can recreate this drawing from your watery pet.
Your color options are limitless with the fish, rocks and background. This can make for good practice choosing like colors that create a visually pleasing display. You want your fish to have the best home possible!
Save me to your Pinterest Board!
Use the Button below to Download a PDF Tutorial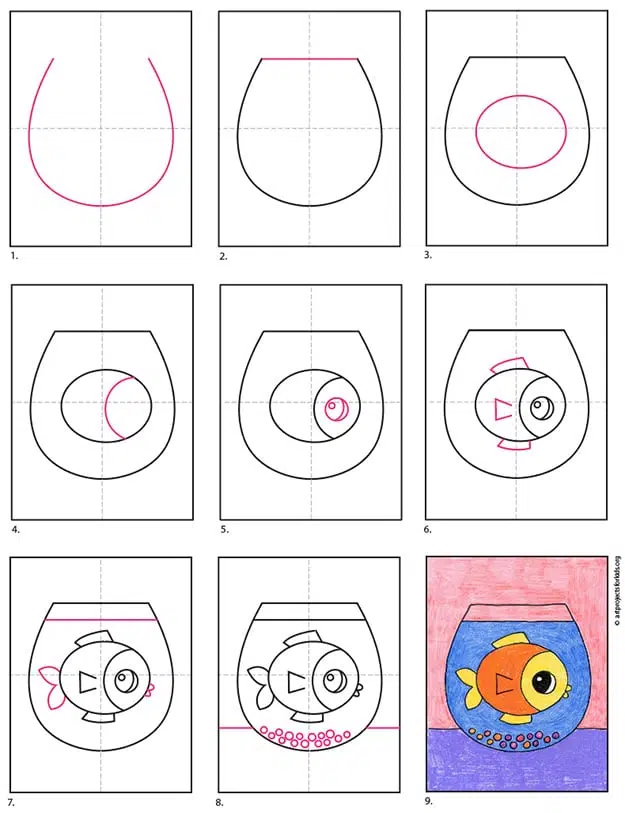 Fish Bowl Coloring Page
Materials for Fish Bowl Project
Black Sharpie Marker. These fine point permanent marker pens make nice black outlines, have a good tip for coloring, and never bleed when they get wet. Use them with good ventilation and add extra paper underneath to protect your tables.
Prang Crayons. These are a bit softer than other crayons so they sometimes look like oil pastels. They also have a some nice brown shades that Crayola does not have unless you buy their larger boxes.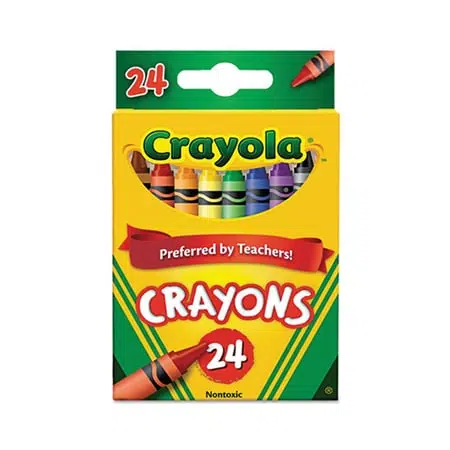 Crayola Crayons. The reliable brand that always works well. The 24 pack has some of my favorite golden orange and yellow colors that seem a bit richer and warmer than the ones Prang has.
Step by Step Directions for Fish Bowl Project
Time needed: 1 hour.
Draw a Fish Bowl
Make guidelines. Draw a large U shape.

Close the top.

Draw an oval.

Draw the face line.

Add an eye.

Draw fins.

Add a tail and lips.

Finish with marbles and table line.

Trace with black marker and color.
More Fun Fish Projects