Direct students how to draw an abstract face in with this easy step by step tutorial. The result will always fill the entire paper, and will have in incredibly creative look as well.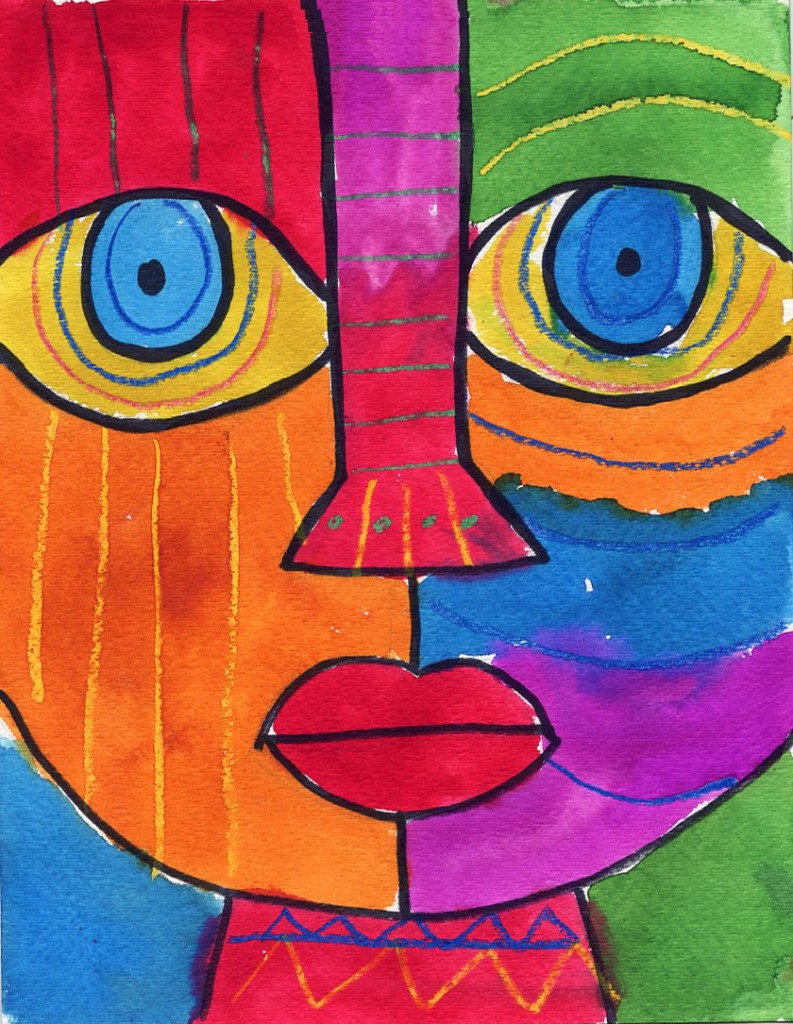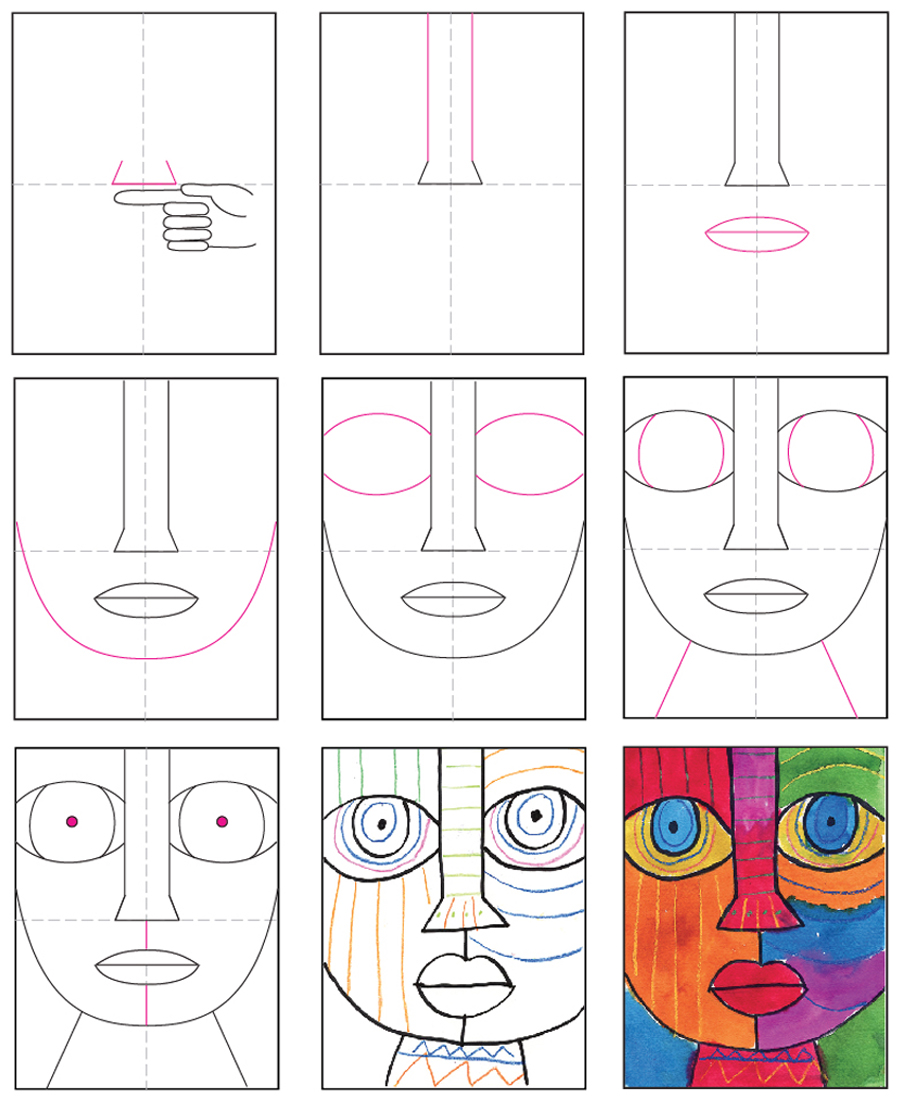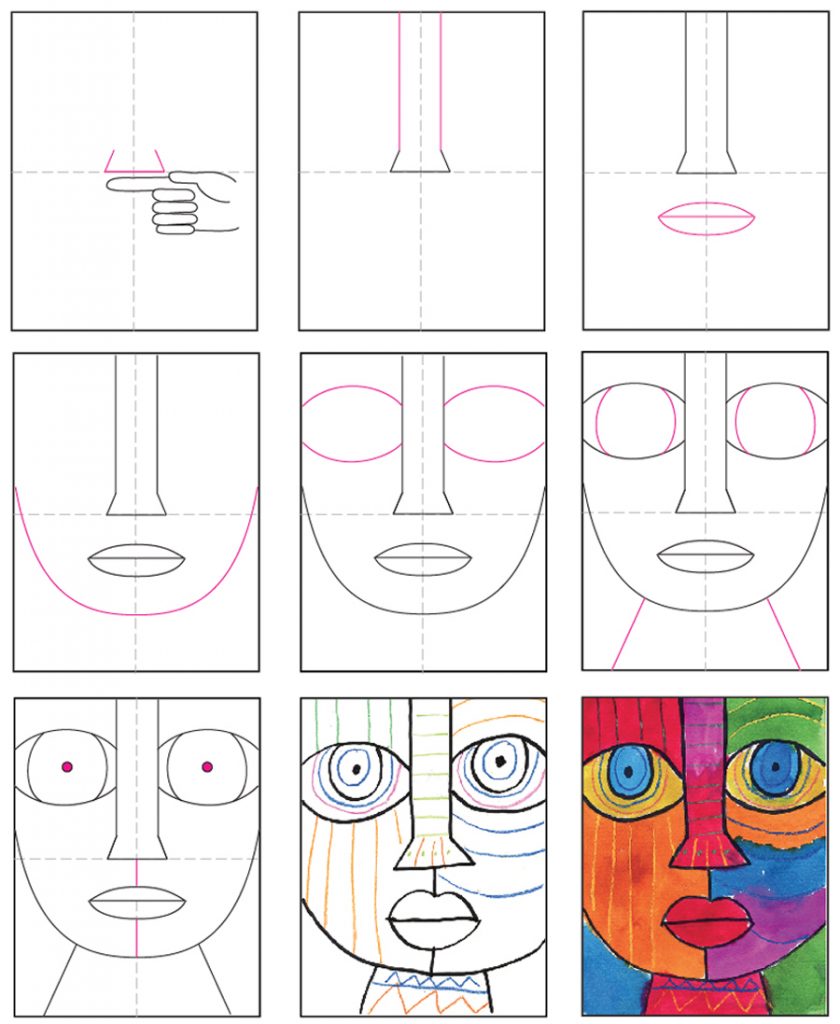 If your students seem to be drawing smaller and smaller every day, and erasing their paper to death while they are at it, try this abstract face drawing project. You don't have to create it with crayons and watercolor (although that is my favorite combo), you could finish it with markers or tempera or whatever you have around. The point is that it will force students to make an unconventional drawing that fills their paper, and most likely result in something very different from their usual approach to drawing a face. This was a favorite one of my for years and years, and worked equally well for 5th graders as it did for kinders.

MATERIALS
*The above product links are referrals. If you click through and take action, I'll be compensated a small amount, at no extra expense to you.
DIRECTIONS
Time needed: 1 hour.
Draw and Paint an Abstract Face
Make guidelines. Draw the nose.

Extend the two sides to the top of the paper.

Draw a simple mouth.

Draw the chin.

Draw four curved lines for the eyes.

Finish the inside of each eye. Add a neck.

Add center of eyes. Draw vertical lines above and below the mouth.

Trace with black marker. Add lines with crayons.

Paint over all with watercolor paints.