Learn how to draw a chair with some very simple shapes, and then finish it in any number of colors or styles. That's what furniture design is all about!
Students that enjoy drawing homes and what goes in them, might find careers as future architects or furniture designers. Their job can include researching new furniture designs, improving existing ones, preparing sketches of ideas, and much more. Feeling comfortable with drawing their ideas could be a good start to that line of work.
This chair tutorial is very basic, with a simple seat and back, and four round legs. Its format would make a fun starting point for students to decorate as they wished. Or they could finish one in the style of their favorite artist, like sunflowers for Van Gogh. All kinds of possibilities!
Use Button below to download a PDF Tutorial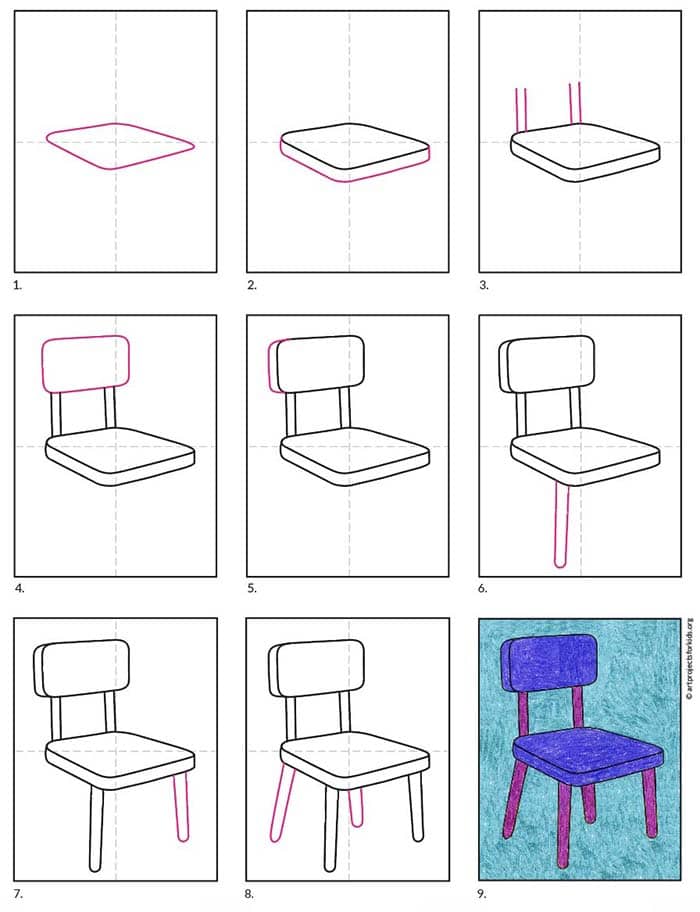 How to Draw a Chair Step by Step Materials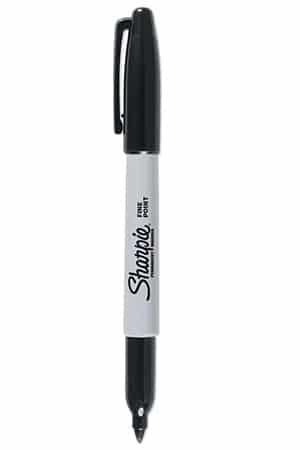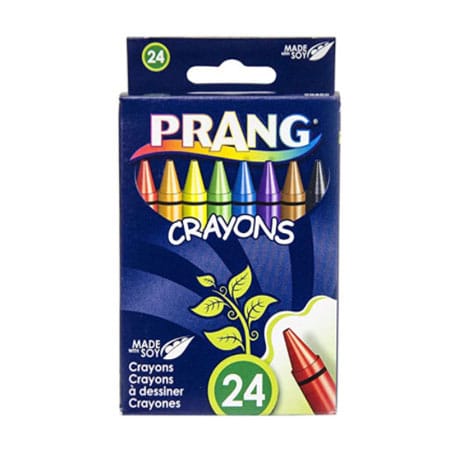 How to Draw a Chair Directions
Time needed: 25 minutes.
How to Draw a Chair
Draw a rounded diamond as shown.

Add a side edge below it.

Start two poles at the back.

Add a rounded rectangle for the back.

Add an edge to the side.

Draw the front left leg.

Draw the front right leg.

Finish with two back legs.

Trace with a marker and color.
More Fun Home Things to Draw