Learn how to draw a Vampire and his hypnotizing eyes. This step by step tutorial makes it easy for children of all ages.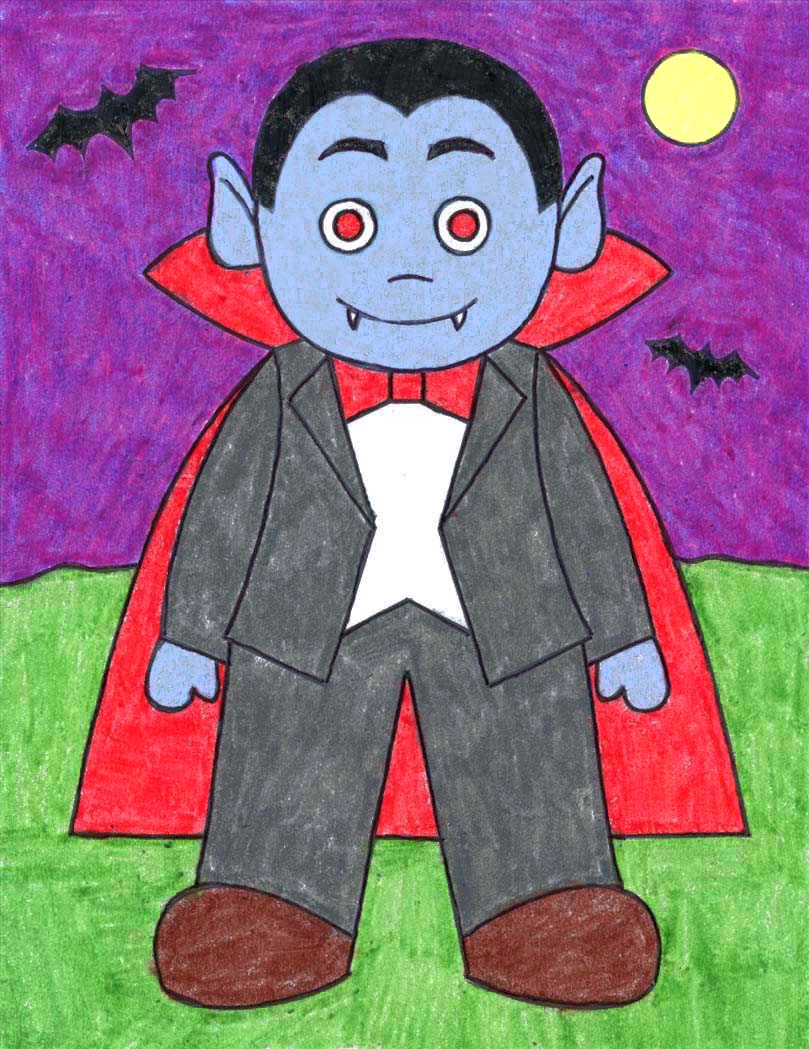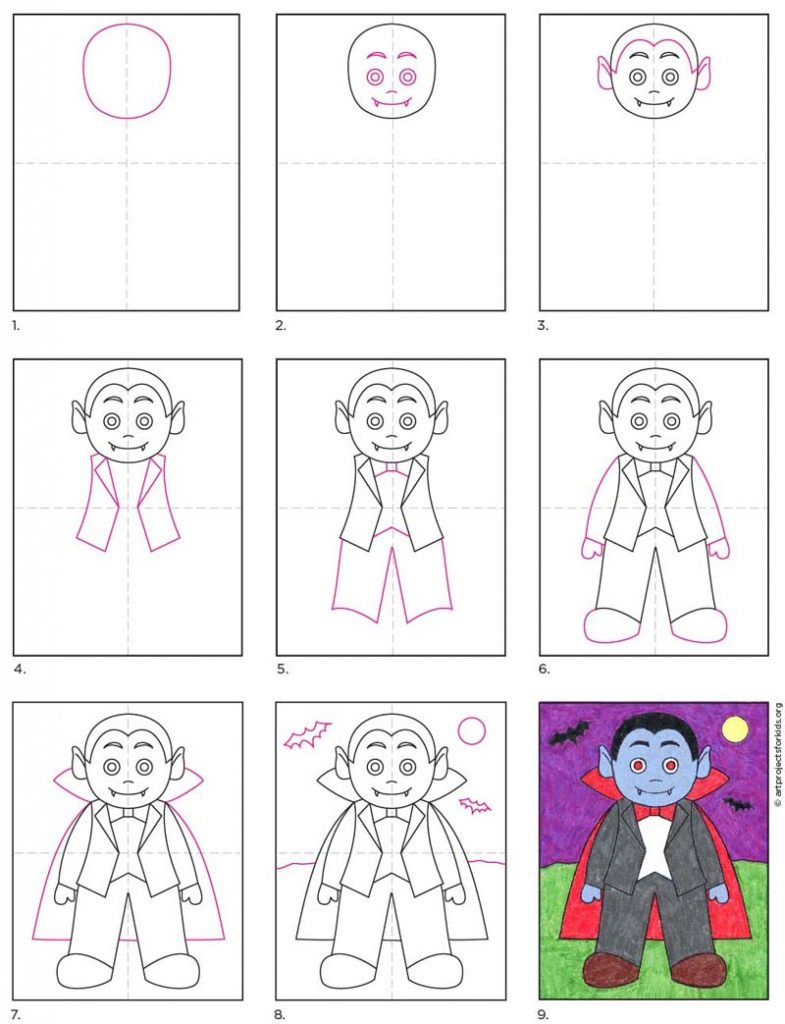 It's hard not to include vampires when making a collection of easy to draw Halloween projects. They just have too much history with the day, given all the movies and books that have been written about them.
The good news is that my new tutorial can show students how to draw a G-rated version, if they focus on the famous hairline and classic suit and cape. The hypnotizing eyes that complete his look are also easy to do if you just draw them as floating red circles.
Lastly, a little more body drawing practice is always a good thing too, and this vampire's fancy clothes have been simplified to do just that. If real life, there are a lot of details that come with a suit and tie and cape, but all the shapes here are symmetrical and easy for young artists that are just learning how to draw.
MATERIALS
Drawing paper
Black marker
Crayons
DIRECTIONS
Time needed: 30 minutes.
How to Draw a Vampire
Draw a large circle for the head.

Add the face inside.

Draw pointy ears and the hairline.

Strat the jacket.

Add the pants, shirt and tie.

Draw the arms and shoes.

Finish with a large cape.

Add a horizon line and sky.

Trace with marker and color.