Learn how to draw a bat with this easy step by step tutorial. His outstretched wings offer some good symmetry practice.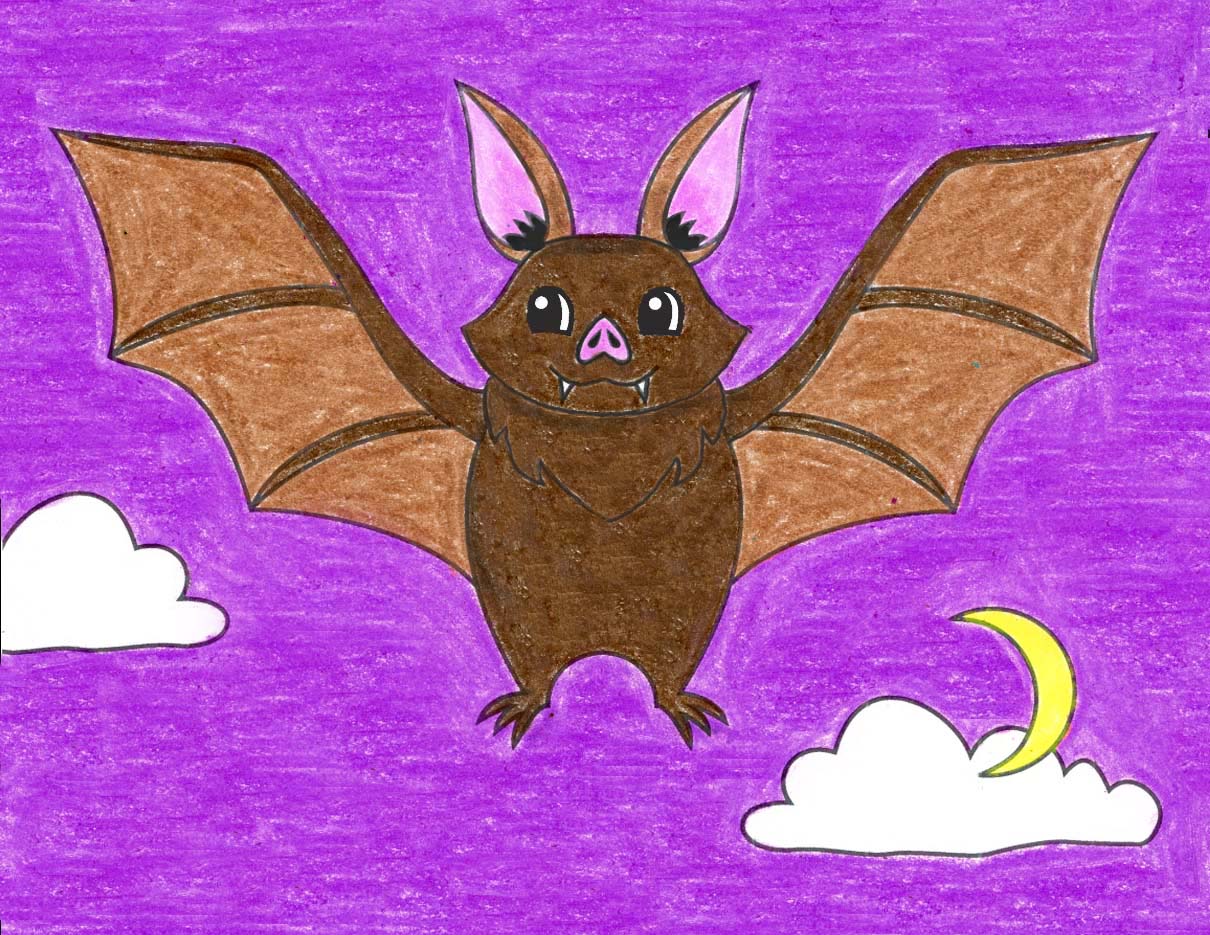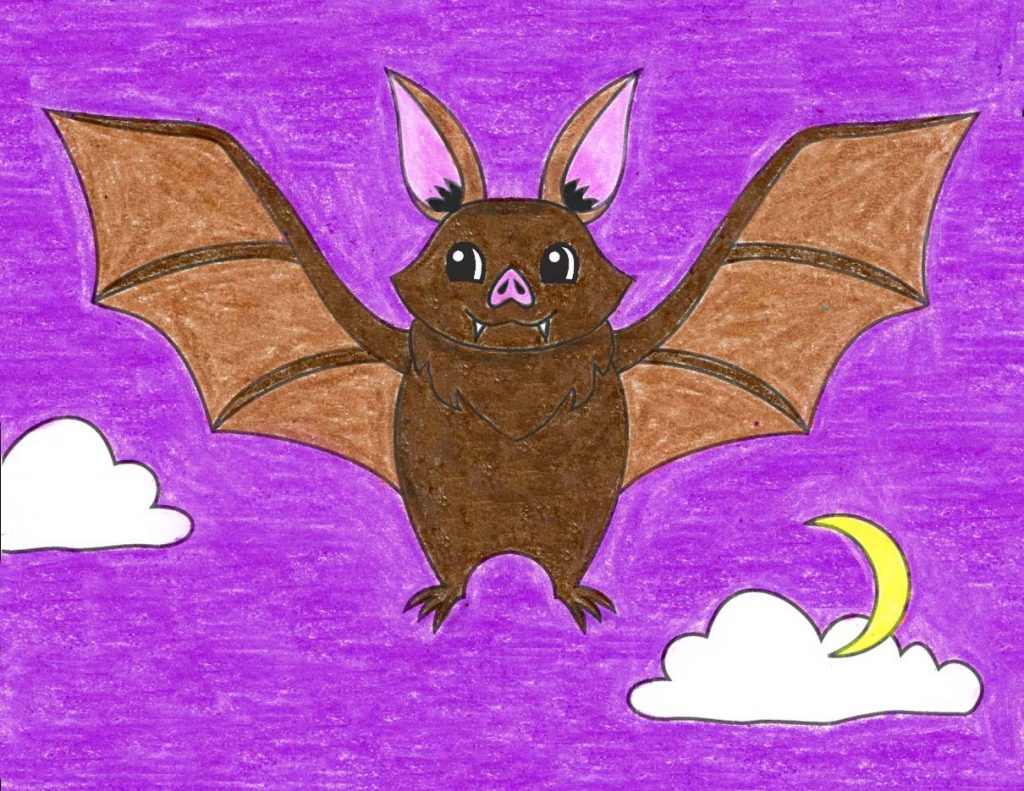 When your students are ready to draw a bat with a little more detail than the classic circle and pointy wing silhouette, it might be a good time to try out this tutorial.
The head has a lot more detail, with its turned out ears and snub nose, and the flying position shows off his wings.
A little liberty was taken with the eyes (and as my students used to say, are the "cutie" ones) but if that conjures up some imagination about their bat, then why not?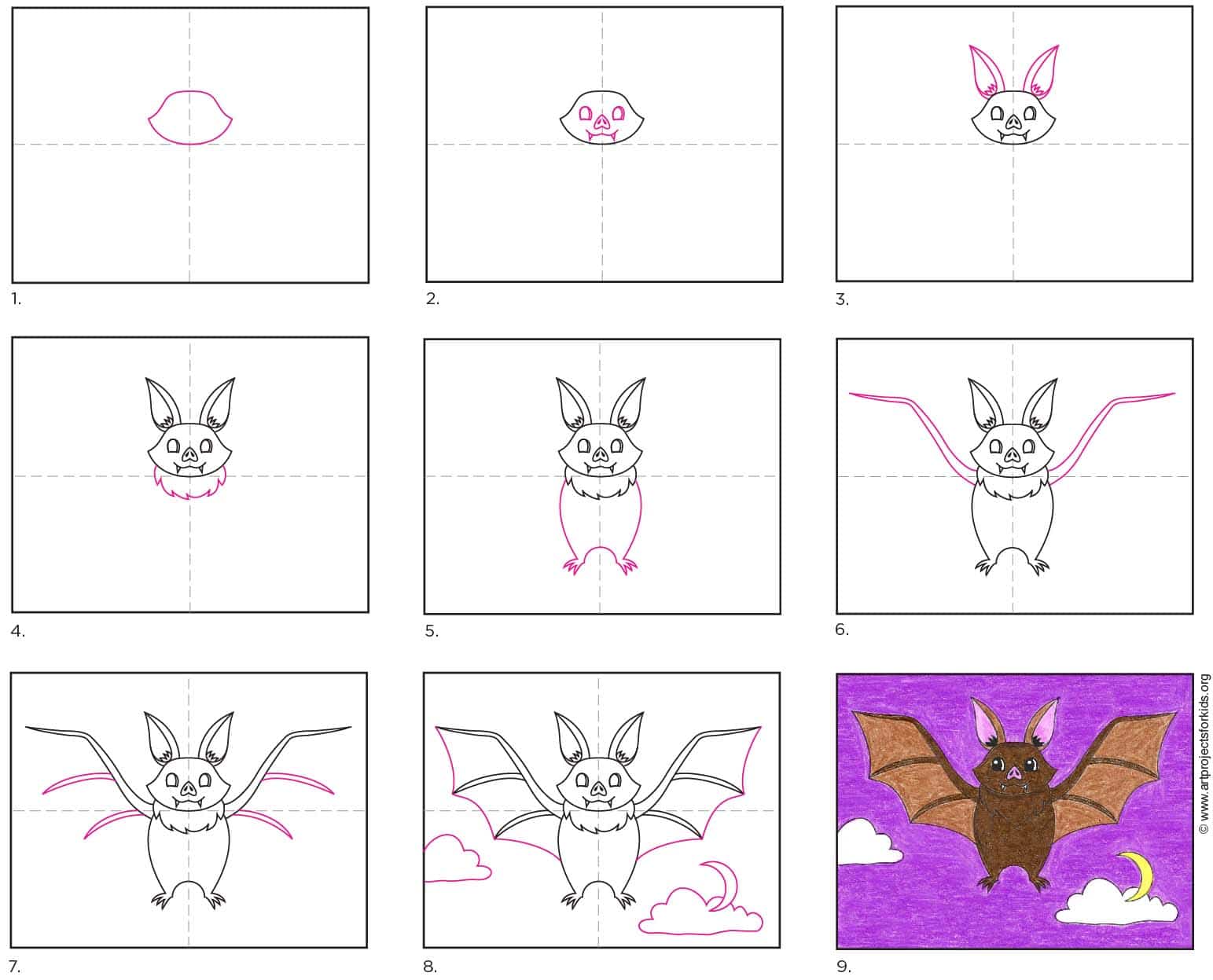 MATERIALS
Drawing paper
Black marker
Crayons
DIRECTIONS
Time needed: 45 minutes.
How to Draw a Bat
Draw the head on the center line.

Add the eyes, nose and mouth.

Draw the two symmetrical ears.

Add a ring of fur below.

Draw the symmetrical body and feet.

Draw the wing forearms.

Add the symmetrical fingers below.

Draw the wing edges and add a sky.

Trace with marker and color
More Halloween Drawing Projects