There's still time to make an easy Valentine Drawing for someone special today. You can't miss with this simple elephant spraying a bunch of hearts.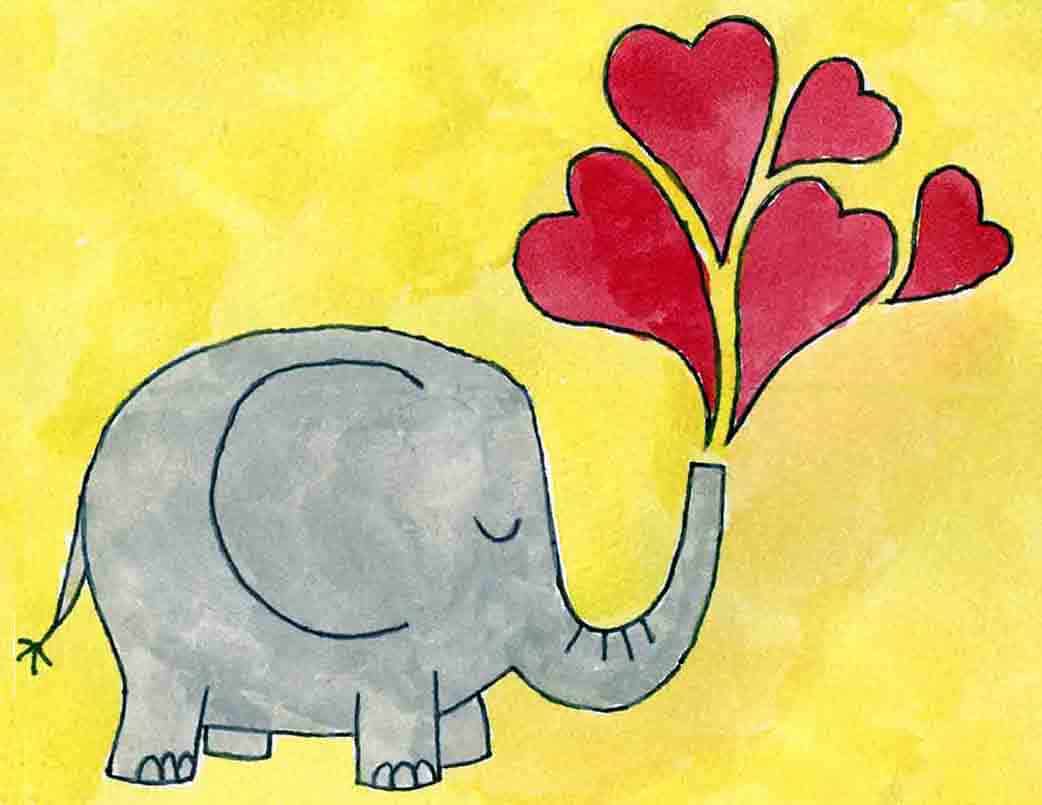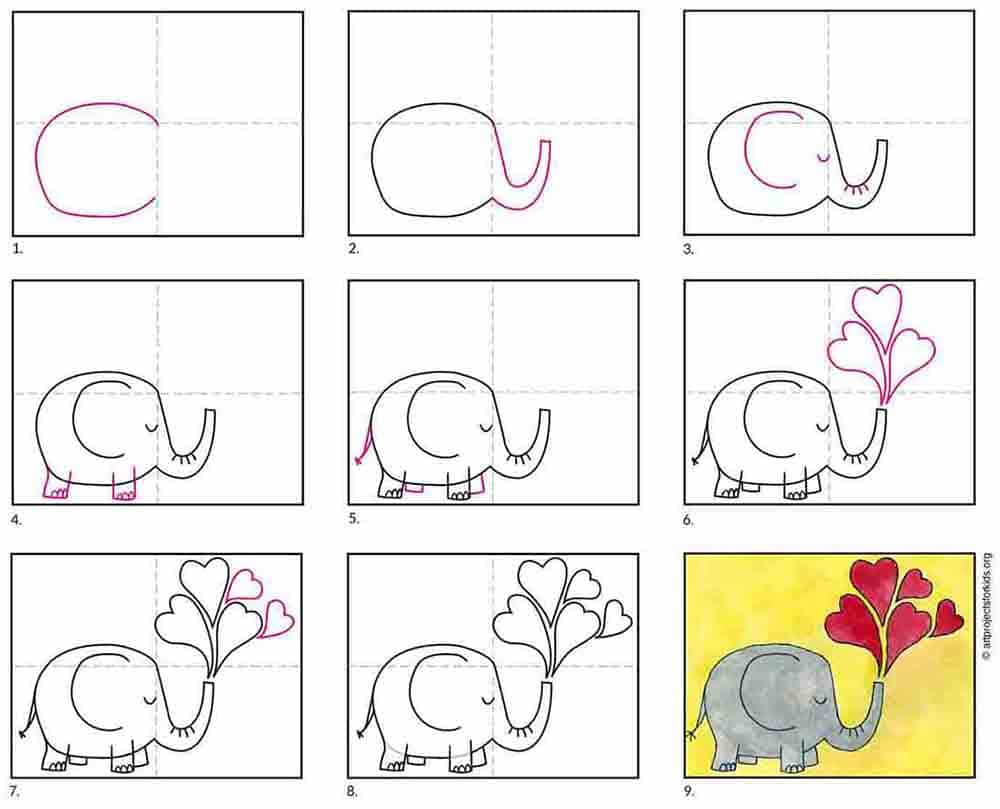 Valentine's Day calls for one more drawing idea that is cute and simple and easy to do. This little elephant that is spreading hearts might be just the ticket for those that would like to make one more drawing to celebrate the day.
This sample actually comes from my "Valentine Drawing" ebook, and is made with a permanent marker and watercolor paint, but would look cute in all kinds of media.
If you do decided to go with watercolor, and have the supplies, I always recommend working with real watercolor paper, as opposed to just drawing paper. The watercolor paper costs a bit more, I know, but it really is the sole cause of all the pretty color and texture that you may notice on my samples.
I would add that I wouldn't let a lack of that paper keep you from painting with your students or children. Learning how to control watercolor takes practice, so it also makes sense to use whatever you have to do that. But if you have the time and resources and want to make a special card for a special occasion, then the good stuff is always worth the extra expense. Watercolor paper will always make any artwork look as colorful and painterly as can be.
MATERIALS
Drawing paper, 8.5″ x 11″
Black marker
Crayons
DIRECTIONS
Time needed: 45 minutes.
How to make an Easy Valentine Drawing
Draw a large C shape.

Attach a simple trunk.

Add the ears, eye and trunk wrinkles.

Draw two legs on the side.

Add two more legs on the other side, and a tail.

Draw three large hearts.

Fill with two more hearts.

Erase the extra lines inside the legs.

Trace with a marker and color or paint.