Learn how to draw Buddha with this easy step by step tutorial. Focus on his face so that you can try to capture his very peaceful look.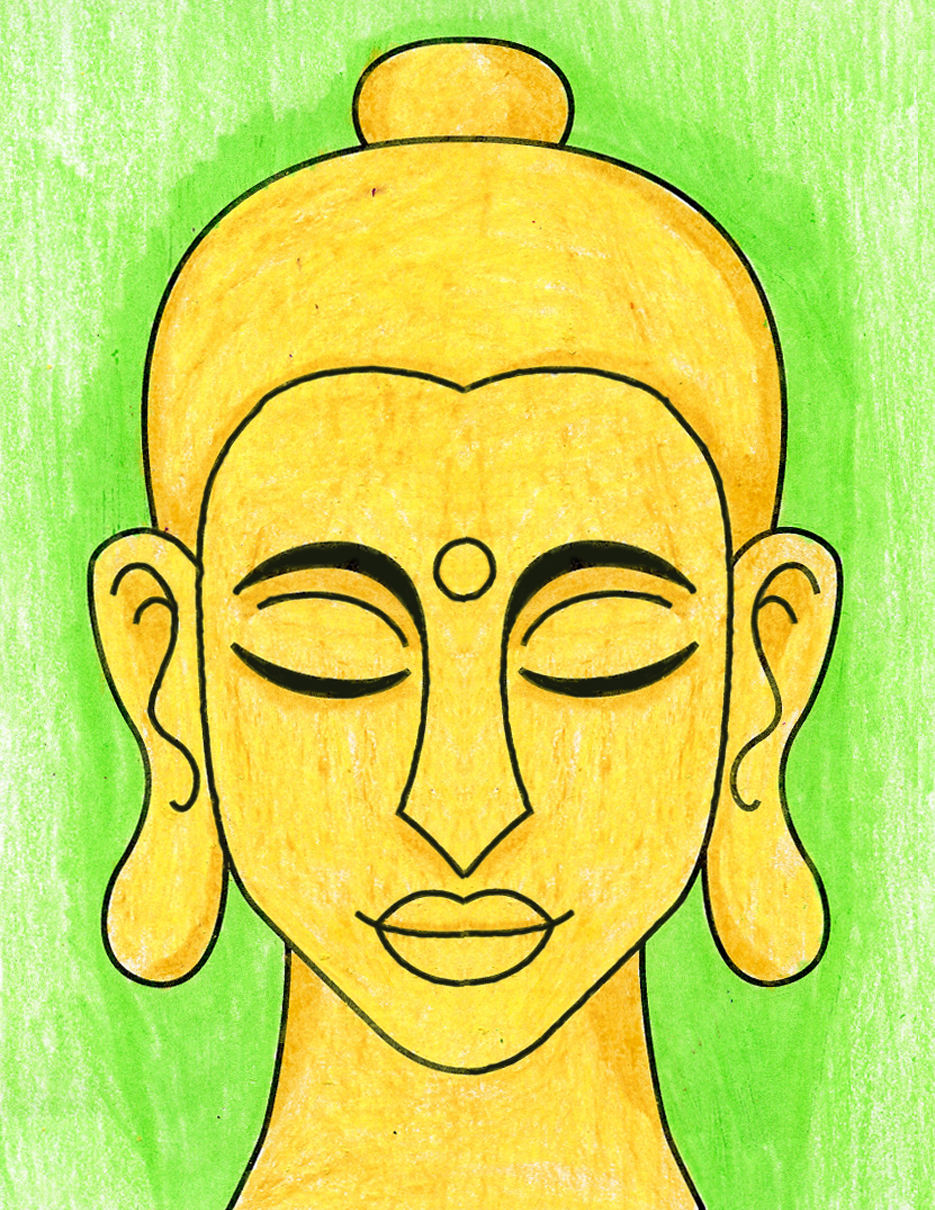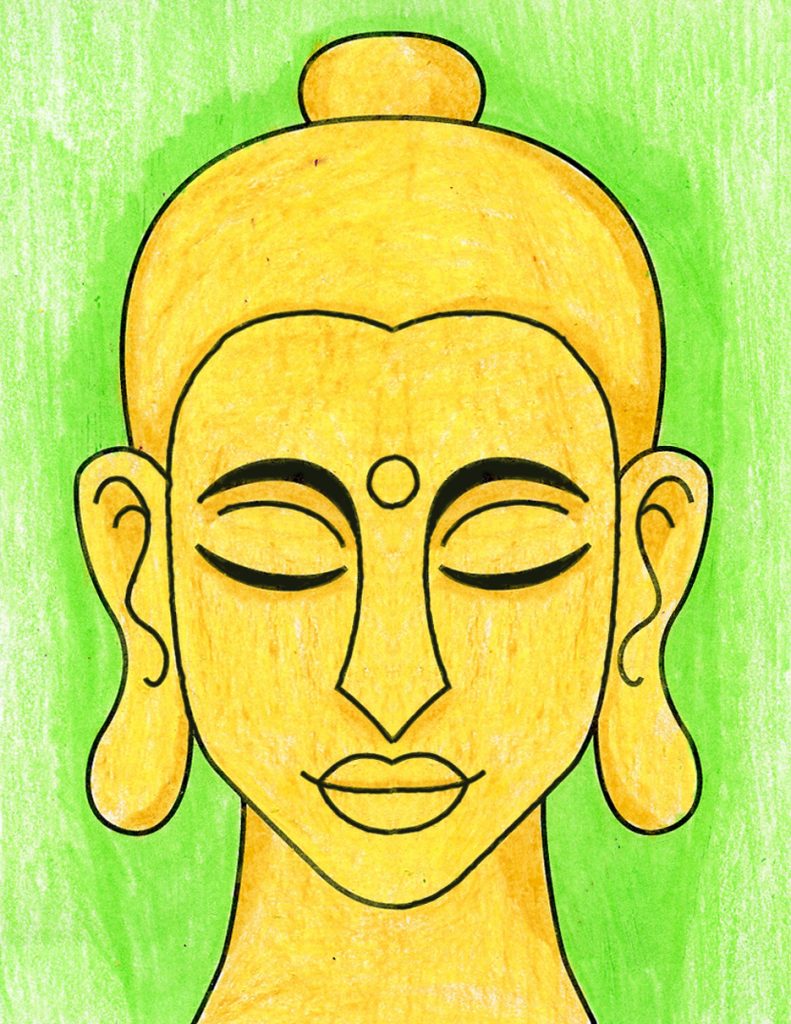 The Buddha was a philosopher, meditator, spiritual teacher, and religious leader who lived in Ancient India. He is also considered the founder of the world religion of Buddhism.
One way to appreciate the culture and his image in particular is to draw his portrait. His face has very simplified features that are easy to draw and give him a very peaceful look.
All those simple shapes are also perfect for shading so students can try to get a dimensional look, just like a Buddha statue. A little extra pressure in a few corners will do the trick.
Tip: If you're not happy with your gold color, try layering. The sample above was first colored with a brownish gold, and then covered with a layer of yellow. It added a glow like a charm!
Pin me to your Pinterest Board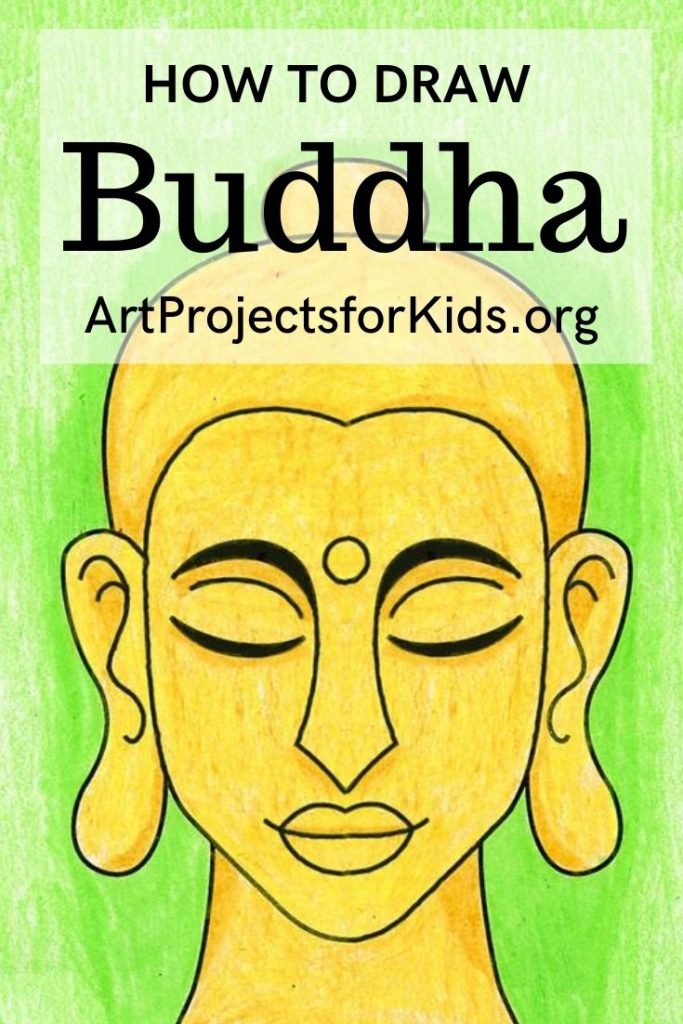 Use the Button below to Download a PDF Tutorial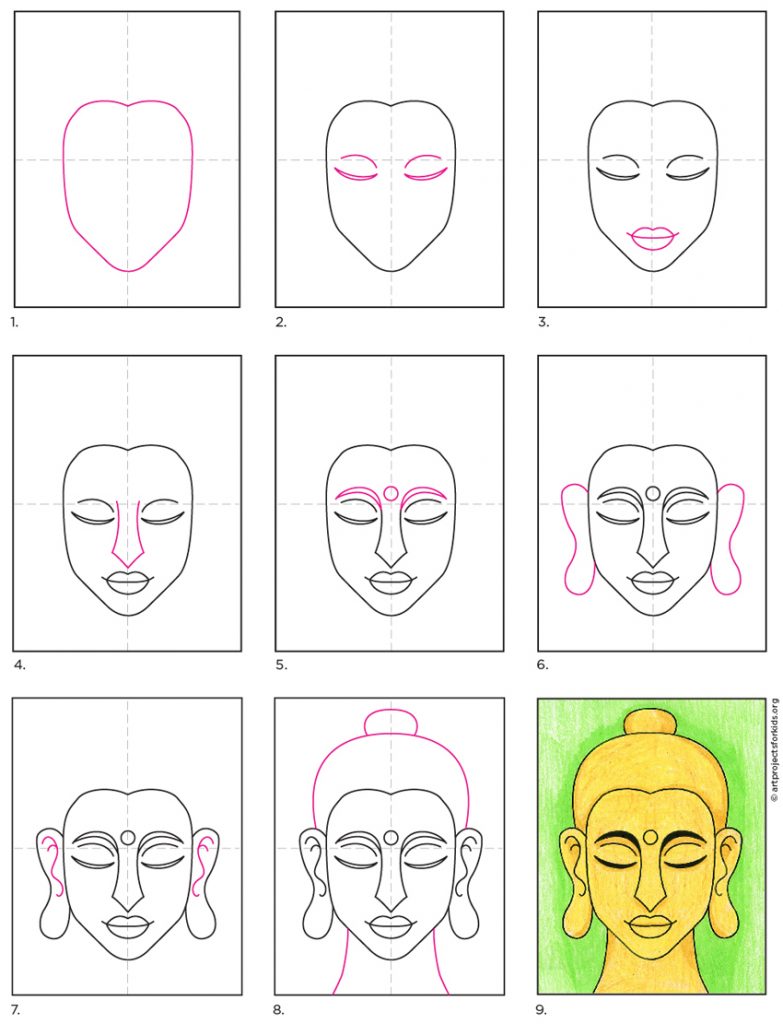 Materials for How to Draw Buddha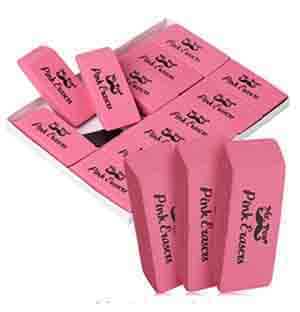 Eraser. Large ones you can hold in your hand do a much better job than just the pencil tip erasers, especially when erasing leftover pencil lines after tracing.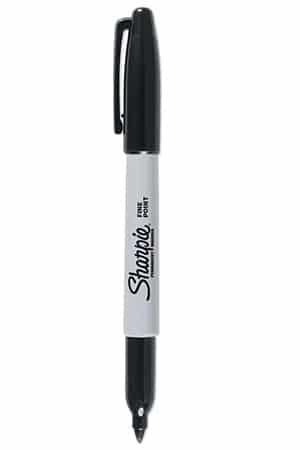 Black Sharpie Marker. These fine point permanent marker pens make nice black outlines, have a good tip for coloring, and never bleed when they get wet. Use them with good ventilation and add extra paper underneath to protect your tables.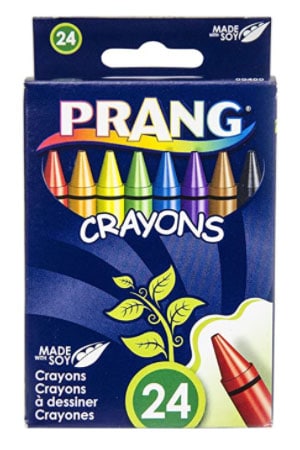 Prang Crayons. These are a bit softer than other crayons so they sometimes look like oil pastels. They also have a some nice brown shades that Crayola does not have unless you buy their larger boxes.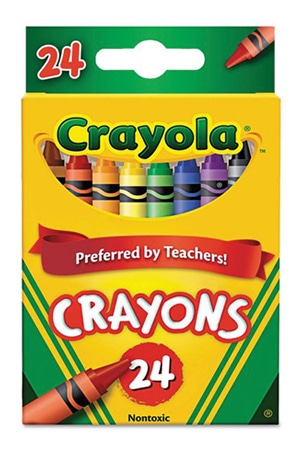 Crayola Crayons. The reliable brand that always works well. The 24 pack has some of my favorite golden orange and yellow colors that seem a bit richer and warmer than the ones Prang has.
Directions for How to Draw Buddha Step by Step
Time needed: 30 minutes.
Draw the outline of the face.

Add the eye lines.

Draw the lips.

Add the centered nose.

Connect the brows, add circle.

Draw the large ears.

Add the details inside.

Finish with neck, hair and bun.

Trace with marker and color.