Learn how to draw a balloon like a pro. All it takes is a little reflection spot to make them look extra real.
The first rubber balloons were made by Michael Faraday in 1824, for use in the laboratory. Before long, they were being used for communication in the military, scientific experiments, and transportation.
Today's balloons come in all shapes and sizes, but the classic ones are still the brightly colored ovals, filled with helium so they float about in a kind of magical way.
At first glance, a balloon shape is so simple that one might think a tutorial is hardly needed to draw one. That, however would be overlooking the small details that sometimes make drawings special. These balloons have the very real-looking little tied ends, a shiny reflection spot, and are in a layered bunch to give them more depth.
However one chooses to color them in, just be sure to do it well. These balloons were colored with everyday crayons, but lots of care was taken to fill them. Those little shiny white spots will not have nearly the impact if they are in the middle of say, some scribbly color. Pressing hard to get some solid pigment, both inside the balloon and out, will always pay off.
Pin me to your Pinterest Board
Use the Button below to Download a PDF Tutorial
Materials for How to Draw a Balloon
Black Sharpie Marker. These fine point permanent marker pens make nice black outlines, have a good tip for coloring, and never bleed when they get wet. Use them with good ventilation and add extra paper underneath to protect your tables.
Prang Crayons. These are a bit softer than other crayons so they sometimes look like oil pastels. They also have a some nice brown shades that Crayola does not have unless you buy their larger boxes.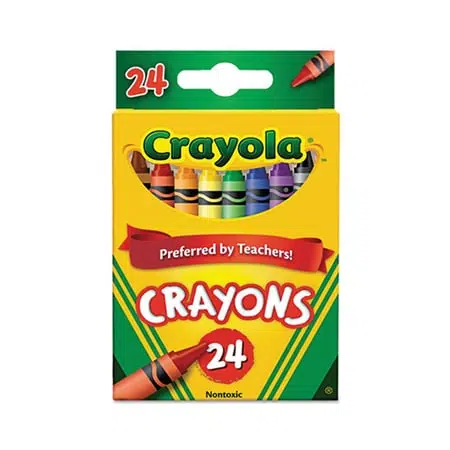 Crayola Crayons. The reliable brand that always works well. The 24 pack has some of my favorite golden orange and yellow colors that seem a bit richer and warmer than the ones Prang has.
Directions for How to Draw a Balloon Step by Step
Time needed: 45 minutes.
How to Draw a Balloon
Draw a balloon in the center.

Add one to the left.

Draw one to the right.

Add another to the back.

Draw one more on top.

Add another to the left.

Draw one more on top.

Add highlight spots and strings.

Trace with marker and color with crayons.
More Fun Balloon Things To Draw