Easy How to Draw a Dress Tutorial
Students with an interest in fashion can learn how to draw a dress with this easy step-by-step tutorial. Turning it in to their own look along the way is what fashion design is all about.
If you'd like to encourage some aspiring fashion designers, here's a new tutorial that shows students how to draw a dress that never goes out of style. It has the strapless bodice, and layers of ruffle that every girl dreams of when thinking about what very special dresses look like. The classic Cinderella-type silhouette is fun all by itself, but more decorations and jewelry could be very pretty too.
Fashion design always starts with the sketch, and learning how to feel comfortable doing so takes practice. The more variety that students try out, the more they will learn about how to make their own look natural, and very stylish.
Use the Button below to Download a PDF Tutorial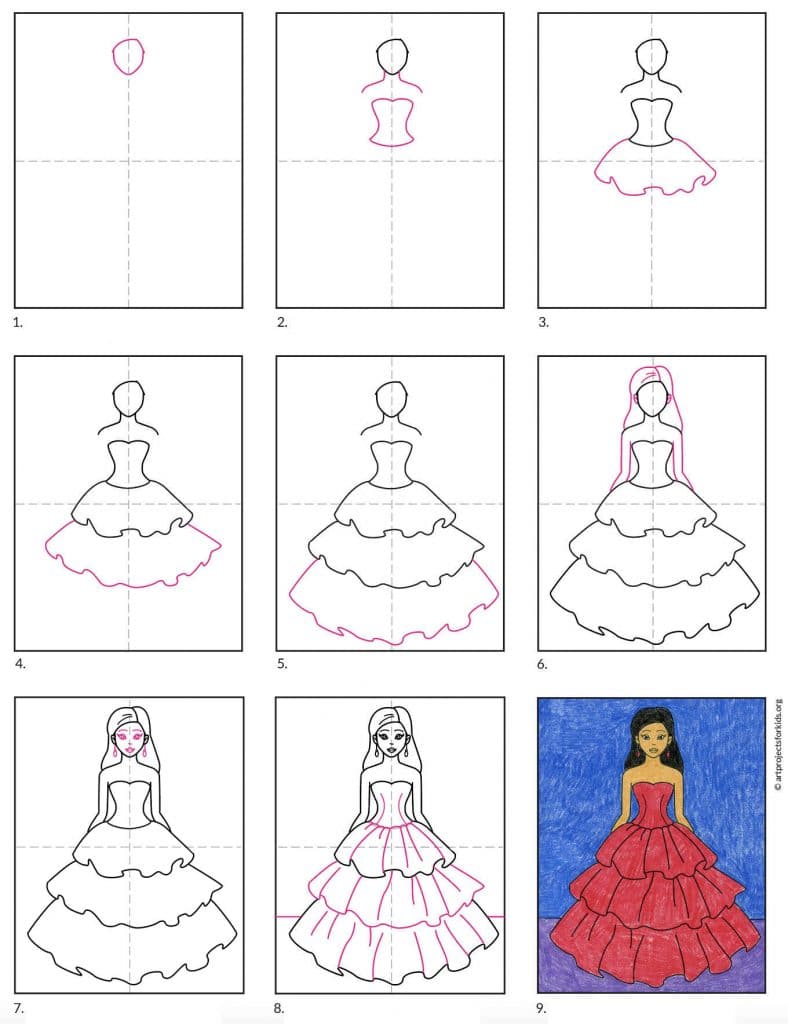 Materials for a Dress Drawing
Directions to Draw a Dress Step by Step
Time needed: 45 minutes.
How to Draw a Dress
Start by drawing the head

Add the shoulders and dress bodice.

Draw the first ruffle below.

Add a second ruffle below

Draw the third ruffle below

Finish the hair, ears and arms.

Draw the face and earrings.

Add the fold lines to the ruffles.

Trace with a marker and color.
More Girls to Draw