Looking for a Picasso projects for kids to go with his Blue period? A few alterations to a simple self portrait will create a look just like his.

Picasso's Blue Period paintings are great for seeing the power of color. If you apply blues and greens to a face that is slightly turned with downward eyes, you get a very gloomy look.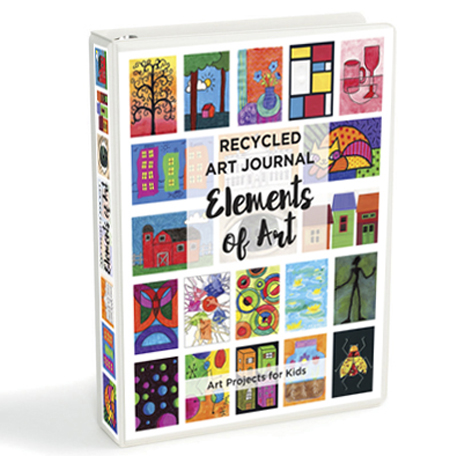 LIKE THIS DRAWING PROJECT?
For more easy drawing tutorials like this one, please see my "Elements of Art" ebook in my PDF Shop. It's a collection of 200 step-by-step tutorials that are simple and easy to understand for beginner artists.
MATERIALS
*The above product links are referrals. If you click through and take action, I'll be compensated a small amount, at no extra expense to you.
DIRECTIONS
This project asks students to draw themselves looking down and off the page to increase the forlorn look that Picasso's art had at this time.
Students draw themselves looking off the page as shown in the tutorial. The eyes especially need to be slightly lowered for the sad look.
Their drawing is traced with a black marker.
The portrait is painted using only blue and green watercolor paint.
For extra interest, they can add layers of color to create shadows. Note that this works best on real watercolor paper. Drawing paper doesn't keep the pretty texture that watercolor paper does so well.