When you learn how to draw a mask with simple closed shapes, then all kinds of options are possible in how you fill them.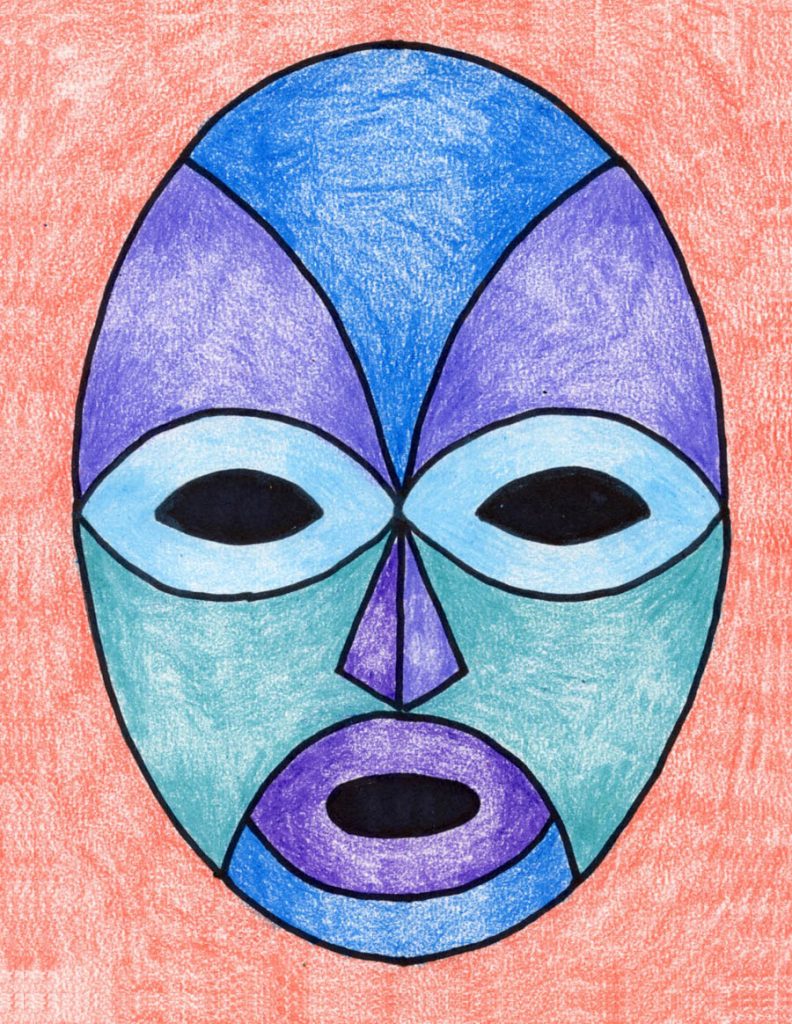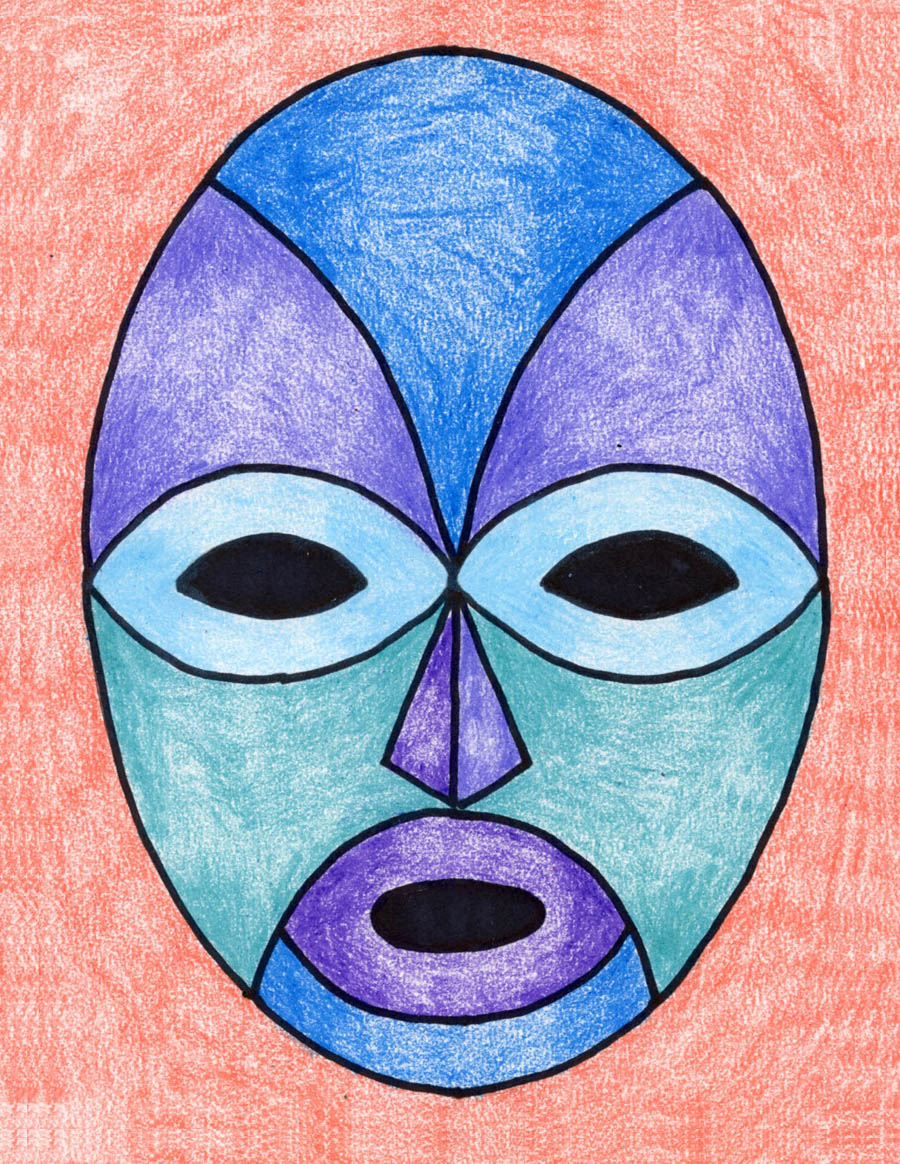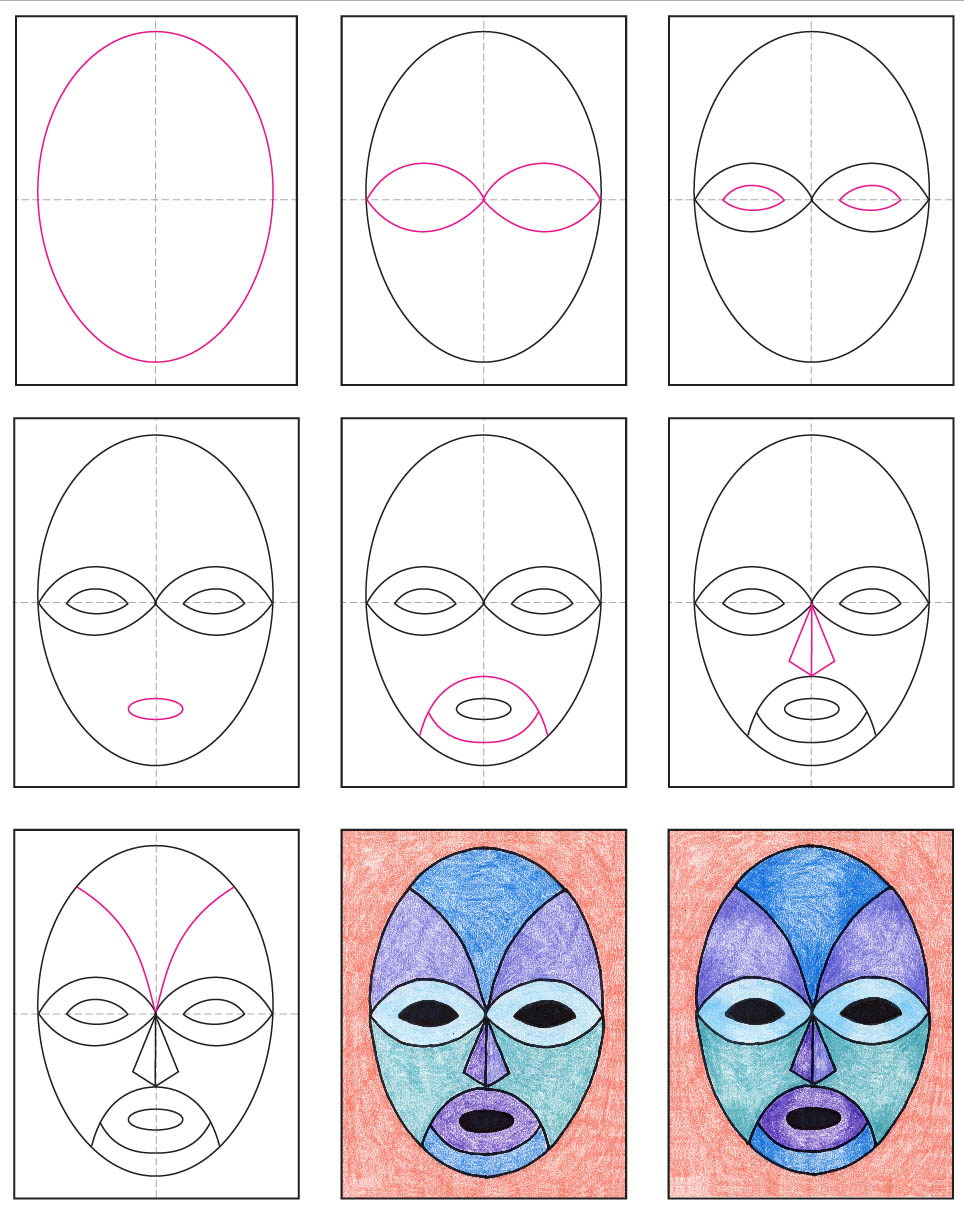 This easy to draw mask can be the basis for lots of multicultural, as well as an abstract portraits. Just fill in the areas with patterns instead of solid colors and you have a completely different look.
MATERIALS
*The above product links are a referral. If you click through and take action, I'll be compensated a small amount, at no extra expense to you.
DIRECTIONS
Time needed: 1 hour.
Draw a Mask
Make guidelines. Draw an oval.

Draw two large touching eye shapes.

Draw two eyes inside.

Draw an oval mouth.

Add lines around the mouth.

Add a nose.

Add two curved forehead lines.

Trace with black marker and color.

Color the corners more to darken them.
FOLLOW UP PROJECT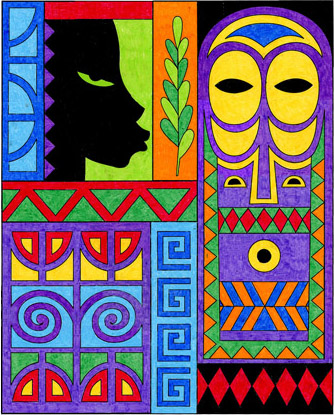 Now it's easy to make a classroom mural to celebrate the creative work of African American artist Lois Mailou Jones.
All you need to do is purchase a Lois Mailou Jones Mural template from my PDF Shop, have each student color a page, and then tape or glue it back together according to included directions.
It makes a special work of art for your classroom, and because everyone takes part, a collaborative experience as well.