Here's how to draw a baby chick with some easy step by step instructions. You can add a fun twist with that large and expressive cartoon eye.
If you are looking for a fun springtime drawing, then a baby chick is a fun project for students of all ages. Their cute faces and bright yellow color makes for a great combination.
I recommend finding some kind of circle to trace for the head. A bowl, roll of masking tape, anything to get it round and centered on the paper. Circles are some of the hardest shapes to first draw, and students often spend so much time trying to make them look "right" that they miss time to finish their drawing.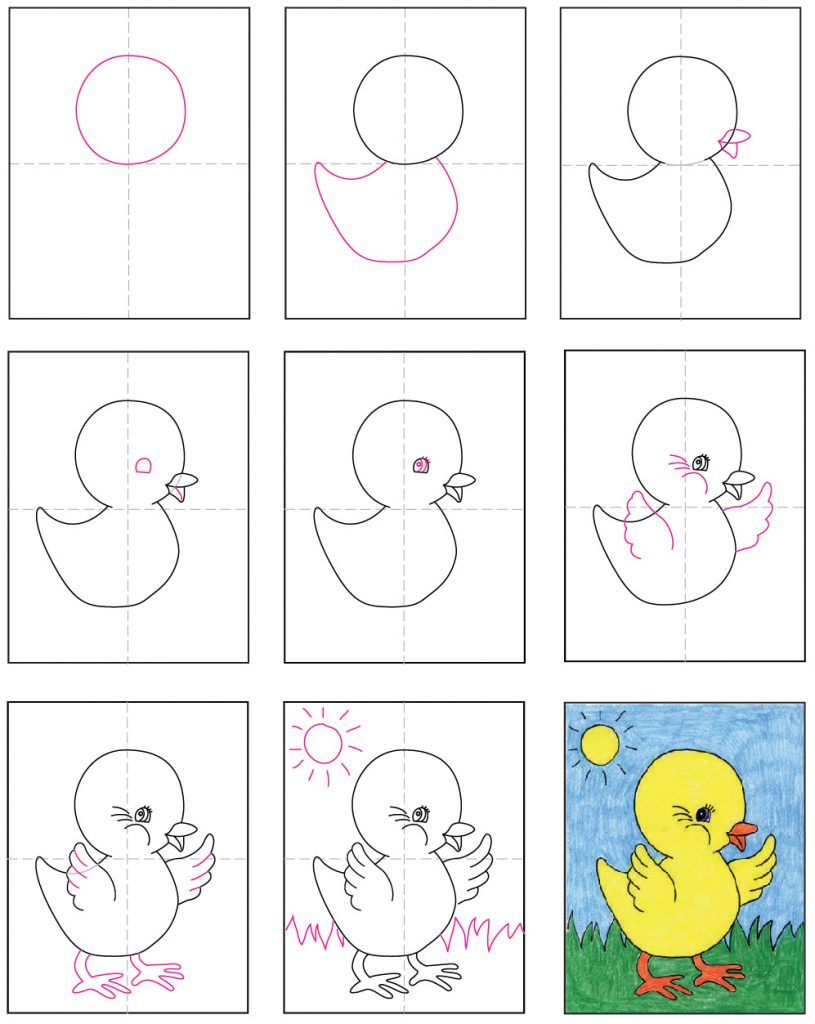 MATERIALS
Drawing paper
Black marker
Crayons
DIRECTIONS
Time needed: 1 hour.
How to Draw a Baby Chick
Make guidelines. Draw a large circle.

Draw the body below.

Erase the neck line, add a beak.

Erase the inside line. Add beak, and eye.

Draw the inside of the eye.

Finish the face, and add two wings.

Finish the wings and add two feet.

Draw a background and the sun.

Trace with a marker and color with crayons.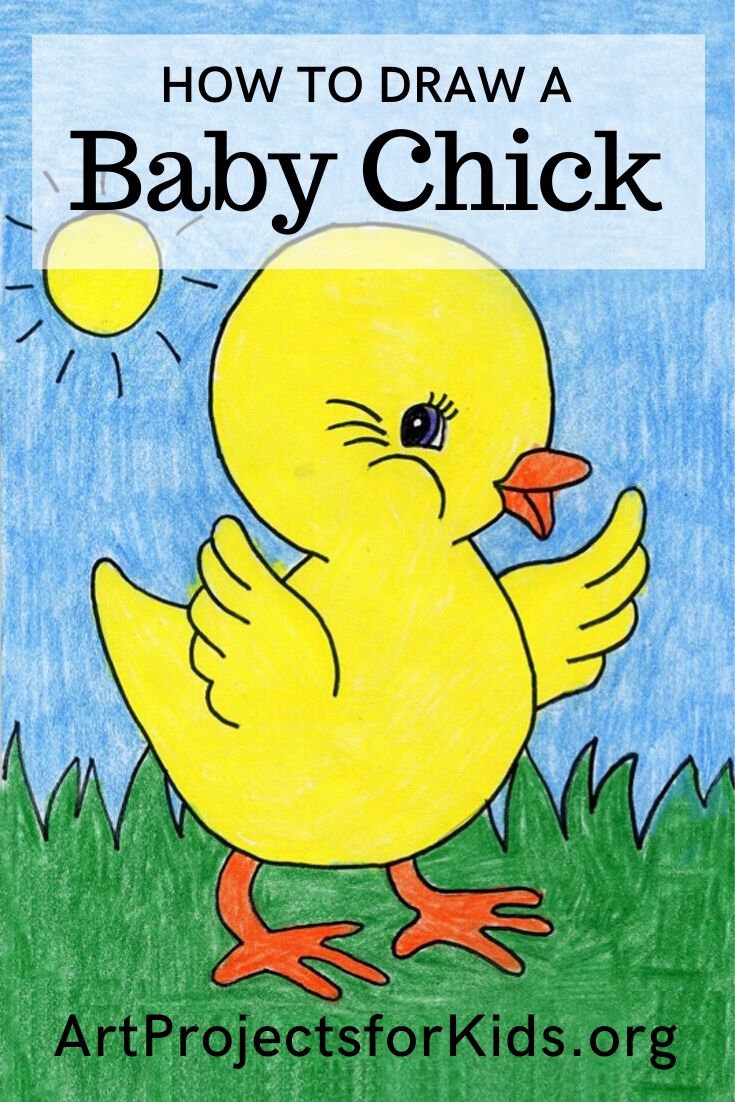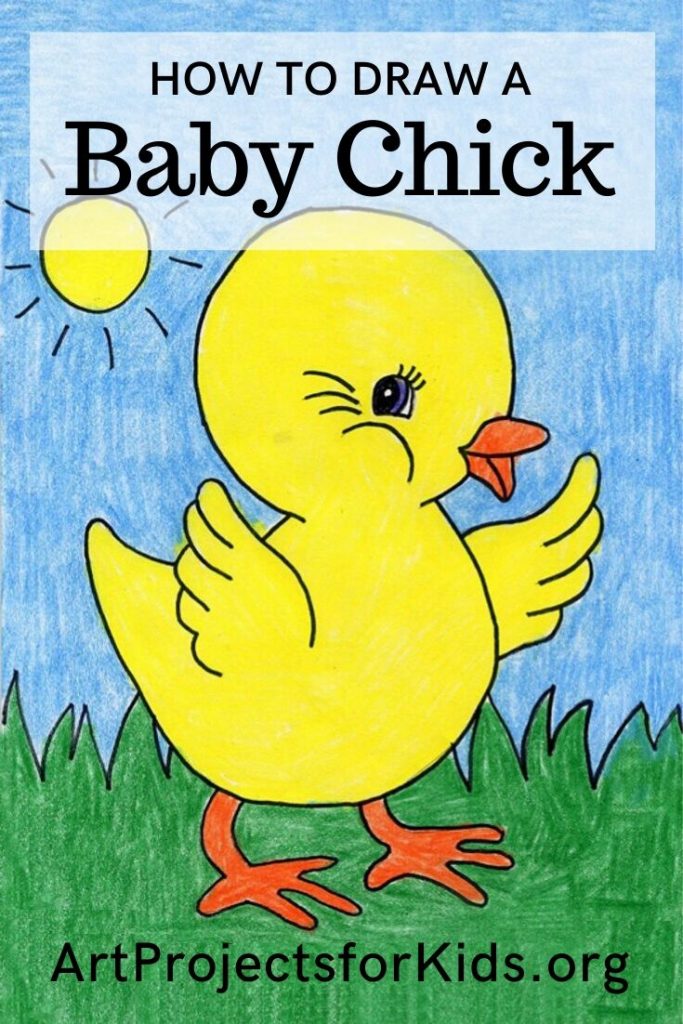 STUDENT SUBMISSION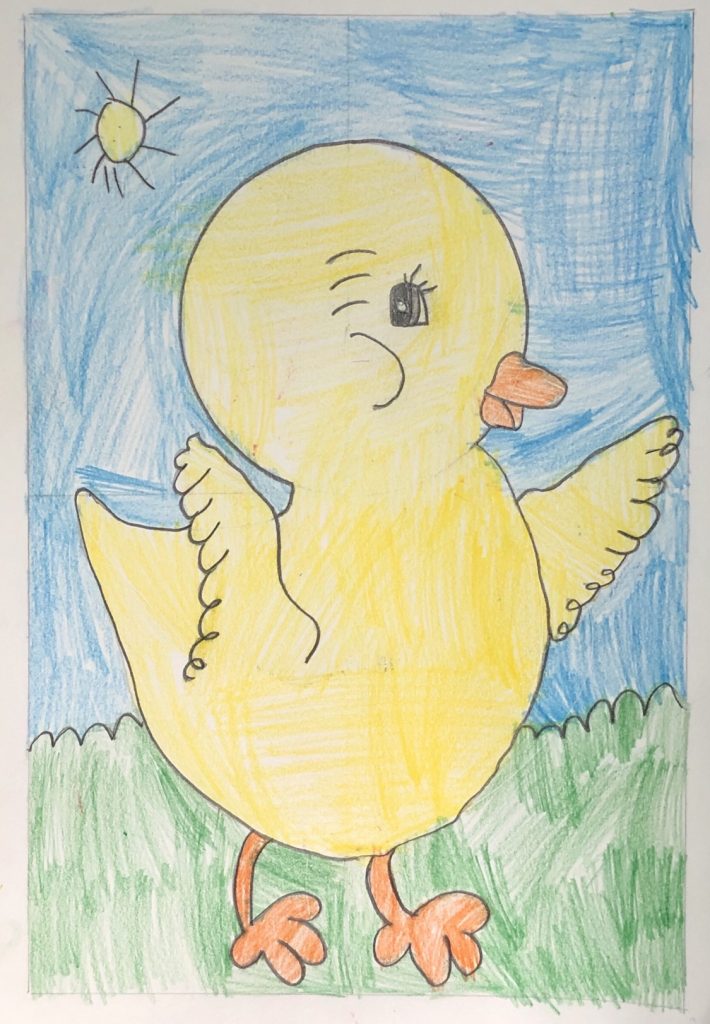 By Samaya B, 5