Combine the idea of rings or color and a tree and you get a fun Kandinsky for kids project. Great for warm and cool color studies too.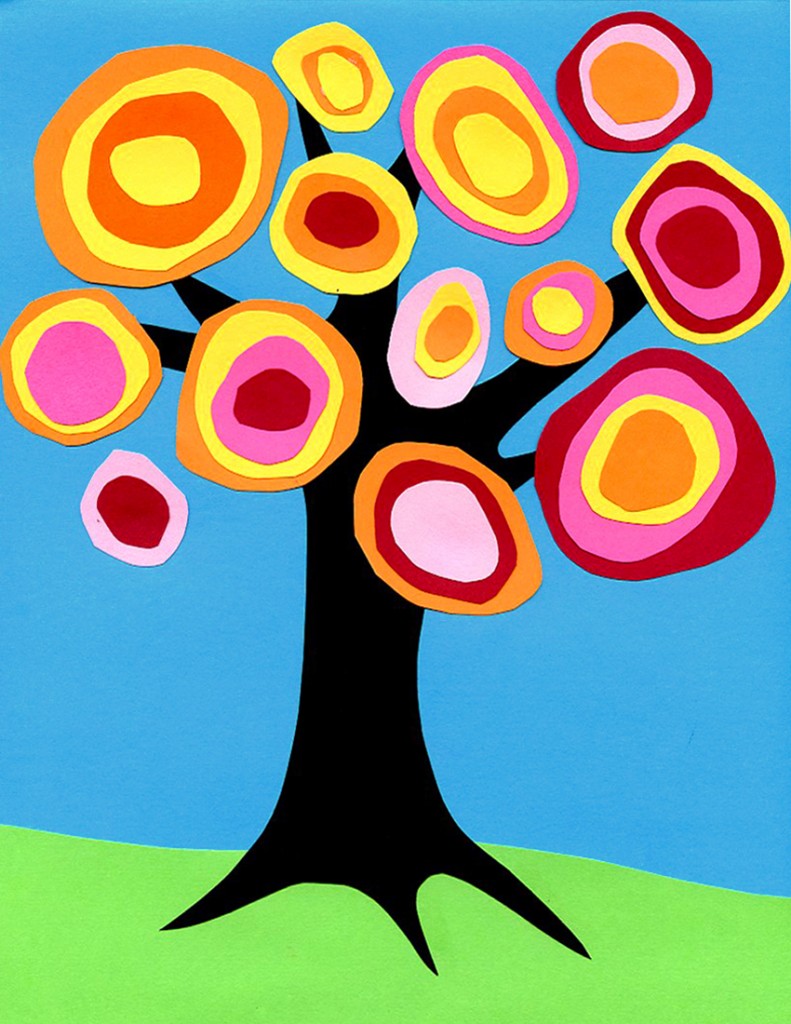 If you can, get your hands on the most colorful paper possible, it will make a big difference in your results.
The card stock found at craft stores is my favorite, but construction paper is ok if you get the good stuff. Anything but the old faded stuff.
MATERIALS
• Warm colored card stock paper, for the leaves*
• Cool card stock paper, for the ground and sky*
• Black card stock paper, for the trunk*
• Scissors
• Glue stick
*The above product links are referrals. If you click through and take action, I'll be compensated a small amount, at no extra expense to you.
DIRECTIONS

1. Cut a green grass shape and glue it to a blue background. Draw a tree trunk and cut from a sheet of black paper. Glue it down with a glue stick.
3. Make leaves by cutting and gluing circles to larger pieces of paper. Trim them as shown.
4. Arrange and glue your circles to the tree.

5. Continue until your tree is full of circle leaves. They can be attached to a branch or just float in the sky too. This is an abstract tree after all so you can make your own rules.
Save
Save
Save
Save
Save
Save
Save
Save
Save
Save
Save