Combine the idea of rings or color and a tree and you get a fun Kandinsky for kids project. Great for warm and cool color studies too.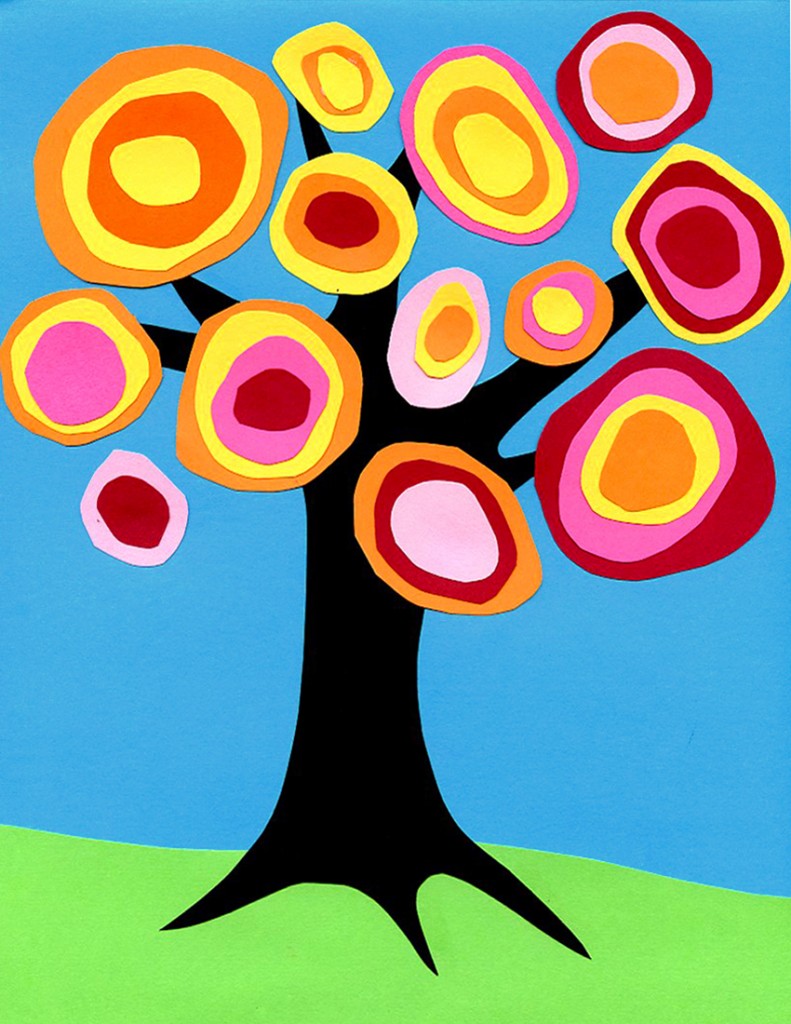 If possible, try to get your hands on the most colorful paper possible, it will make a big difference in your final collage creation. This card stock found at craft stores is my favorite. It comes in some great color choices, and seems to never fade.
MATERIALS
*The above product links are referrals. If you click through and take action, I'll be compensated a small amount, at no extra expense to you.
DIRECTIONS
Time needed: 1 hour.
How to Make a Kandinsky Tree Collage
Cut a grass shape, and then a tree and glue down.

Use small squares to turn into layered circles.

Glue the layered circles to the tree.

Repeat with large and small until complete.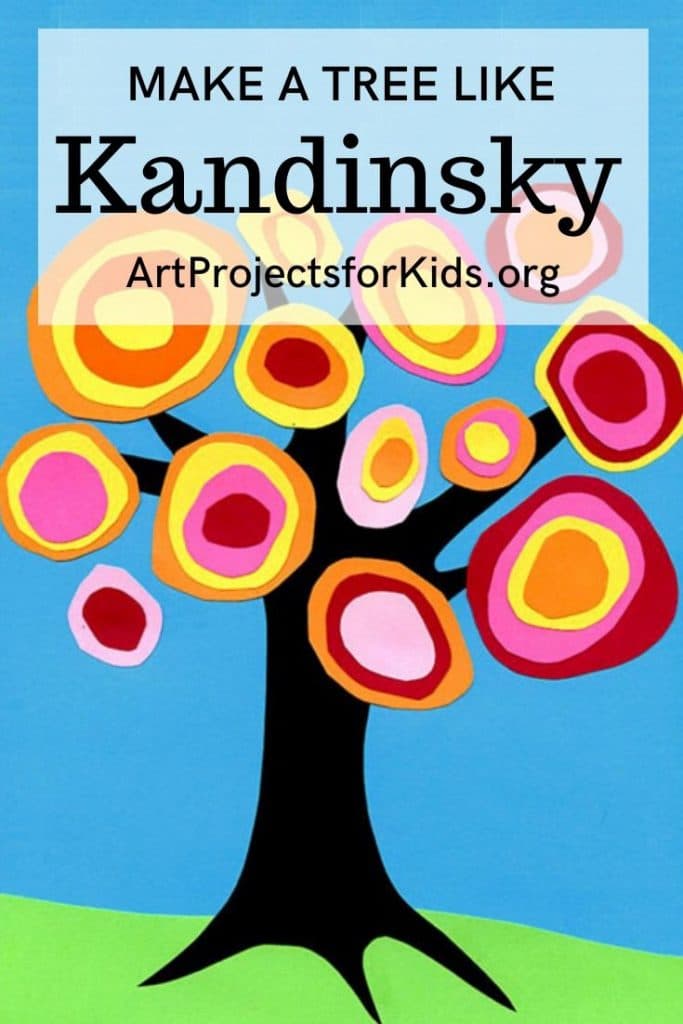 Save
Save
Save
Save
Save
Save
Save
Save
Save
Save
Save