Learn how to draw a skull with this easy step by step tutorial. Use it for a very simple anatomy lesson, Halloween or Day of the Dead project.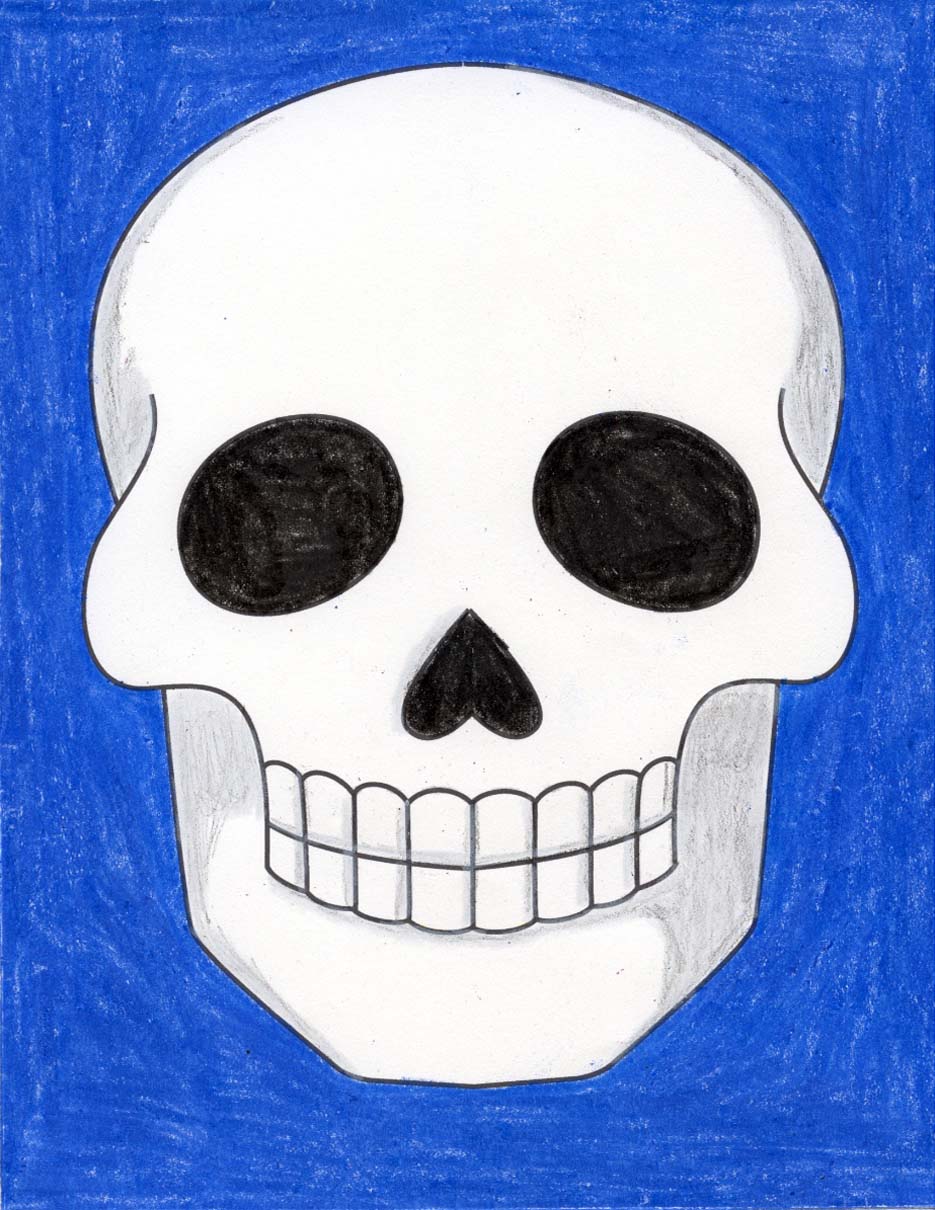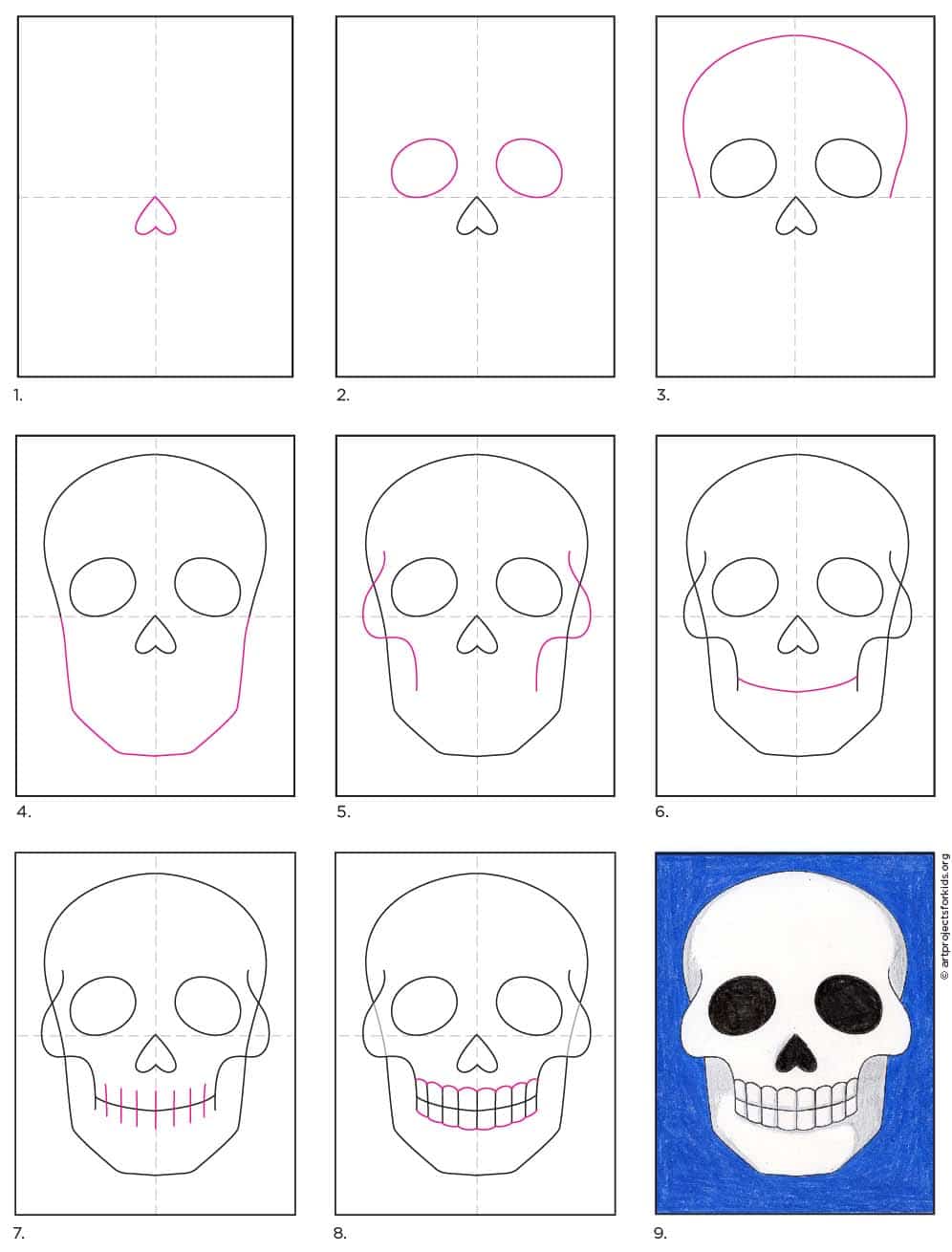 When you find a drawing project that's versatile, educational and creative, it's smart to save it in a good place. After all, who needs to reinvent the wheel every day?
Save this Skull Drawing project for:
Halloween (that's a no-brainer)
Day of the Dead (not to be confused with Halloween, more of a celebration of past lives)
Anatomy (it's simple, but still pretty accurate)
Symmetry practice (you can never have too much!)
Also, this basically white drawing is a great place for students to practice shading. Students that seem to easily master the shapes of this skull, might like to see what they can do with making shadows. A few well placed gray shapes will turn this flat drawing into something that looks like it has some shape and depth.
MATERIALS
Drawing paper
Black marker
Crayons
DIRECTIONS
Time needed: 45 minutes.
How to Draw a Skull
Draw an upside down heart for a nose.

Add two ovals for the eyes.

Start the top of the head.

Finish the bottom of the head.

Add symmetrical cheek lines.

Draw the middle line of the teeth.

Add even number of teeth lines.

Connect with curved lines.

Trace with a marker and color.
More Halloween Projects