Easy How to Draw an Airplane Tutorial Video and Airplane Coloring Page
Below you'll find an easy step-by-step tutorial for how to draw an Airplane Tutorial Video and an Airplane Coloring Page. It has a bit of a tilt, so it looks more realistic than just drawing a simple side view.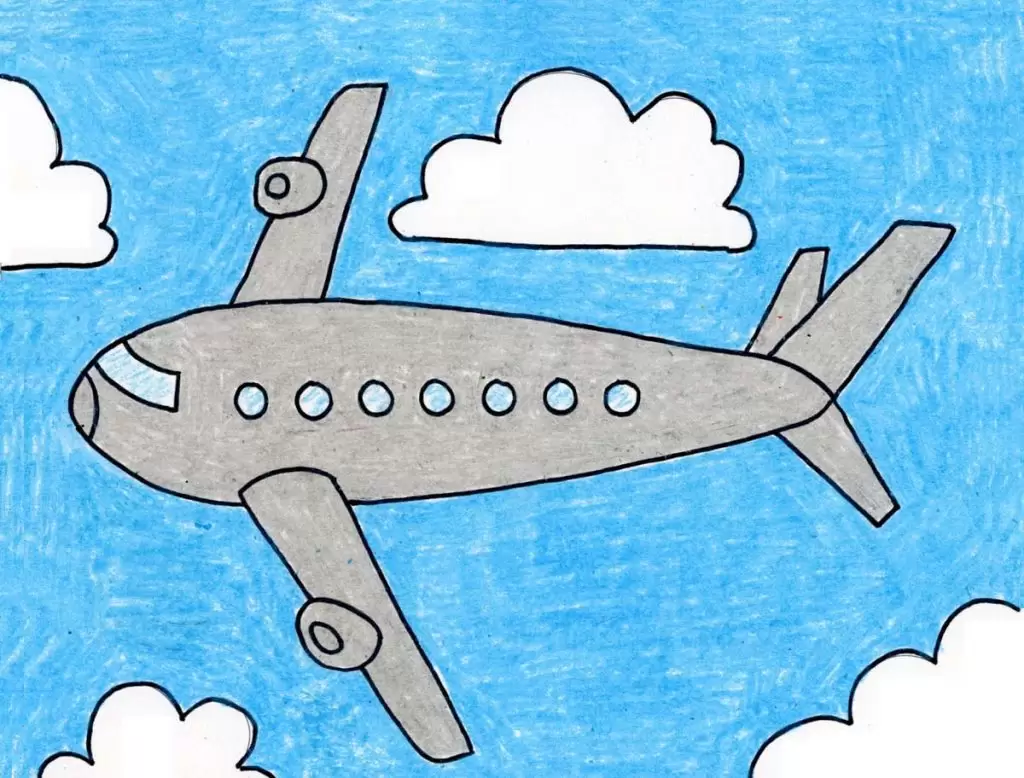 Airplane Tutorial Video
Airplanes come in many shapes and sizes, but there is one easy way to categorize them – by how they are propelled forward. Those three categories include jet engine, propeller and rocket engine. Most airplanes are flown by a pilot, but some are designed to be remotely or computer-controlled with drones.
The very first plane, was of course invented by the Wright brothers back in 1903. Since then, aircraft technology continued to develop through the development of the first jetliner in 1952. This tutorial is a nod to that classic looking looking aircraft that was in service for over 50 years.
Airplane Coloring Page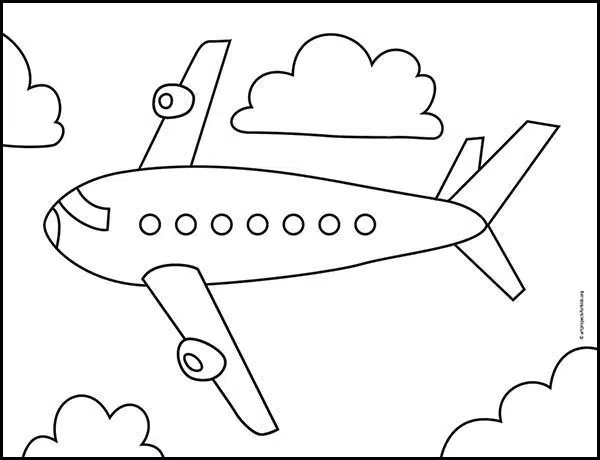 Airplane Tracing Page
Airplane Drawing Materials
Drawing Paper. This is the good stuff you can buy in bulk for a good price.
Pencils. I like how this brand always makes nice dark lines.
Black Marker. A permanent marker will give you a dark black color.
Note: All of the above are Amazon affiliate links.
How to Draw an Airplane Directions
Time needed: 1 hour
How to Draw an Airplane in 9 Easy Steps
Draw the main fuselage of the plane.

Add the vertical section of the tail.

Draw the horizontal section of the tail.

Add the two wings.

Erase the gray line inside the wing.

Draw the two engines.

Erase the gray lines and draw the windows.

Fill the sky with clouds.

Trace with a marker and color.
---
Another Fun Airplane Drawing Project