How to Draw a Football Player Tutorial and Football Player Coloring Page
Below you'll find an easy step-by-step tutorial for how to draw a Football Player and a Football Coloring Page. It' will show you how to make the's a good lesson in showing one that looks like he's really running!
Drawing of a Football Player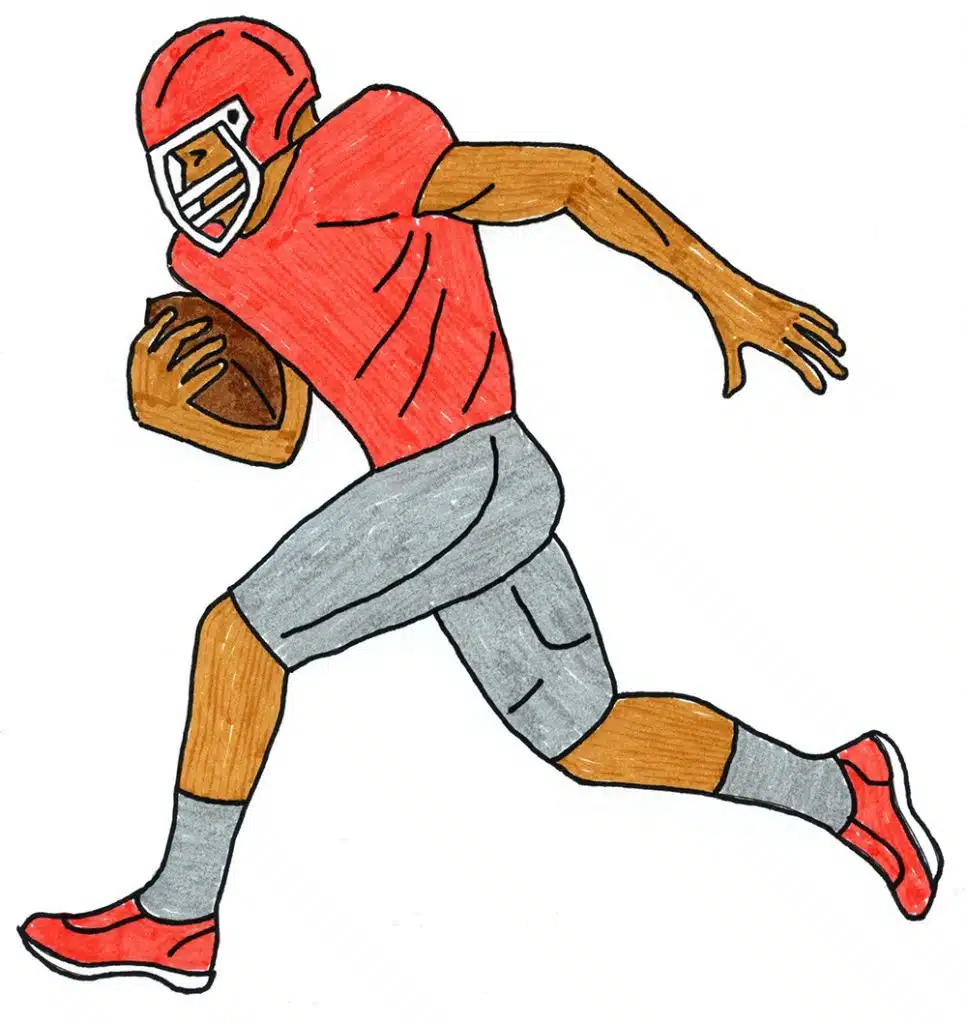 Football Player Tutorial Video
Football Player Drawing
Given that football is such an action-packed game, it only makes sense that if students would like to learn how to draw a football player, it should be one that really shows movement. This tutorial shows students how to draw a body with arms and legs outstretched, in a position that looks like they would be running. A helmet and football uniform are needed to complete the look, and this drawing tutorial shares the easiest way to draw both.

If students continue with art studies, and want to learn more about drawing bodies, many classes and books will show the benefits of drawing a kind of wire frame of the entire body first, and not so much in sections as shown in this tutorial. That works great for those that are putting in some serious time to learn how to draw bodies. This way though will give lots of young students a feel for what an body looks when it's running, and where those arms and legs might be placed.
Use the Button below to download a PDF Tutorial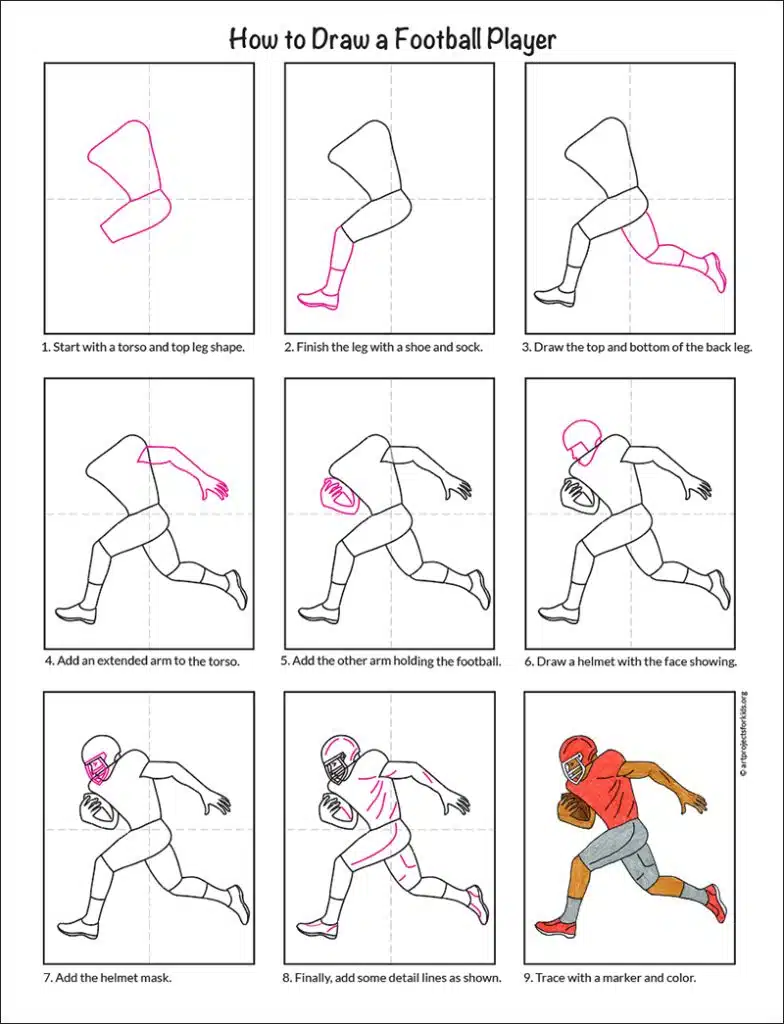 Football Player Coloring Page
Materials for a Football Player Drawing
Step by Step Directions
Time needed: 45 minutes
Draw an easy Football Player
Start with a torso and top leg shape.

Finish the bottom leg.

Draw the top and bottom of the back leg.

Add an extended arm to the torso.

Add the other arm holding the football.

Draw a helmet with the face showing.

Add the guard on the helmet.

Finally, add some details lines as shown.

Trace with a marker and color.