Description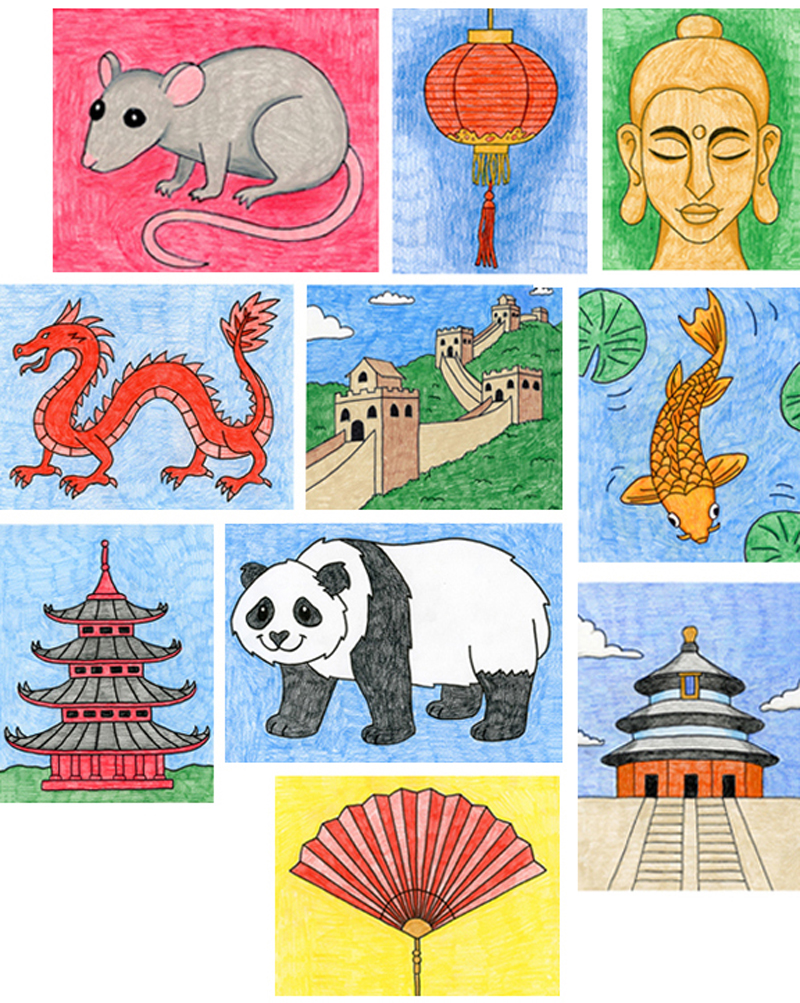 You can find tutorials for a: Rat, Chinese Lantern, Buddha, Chinese Dragon, Great Wall of China, Koi Fish, Pagoda, Panda, Temple of Heaven and Paper Fan.
SYMBOLS OF CHINA EBOOK
10 drawing projects with finished sample, line drawing sample and step-by-step tutorials
Cover art, to slide in a binder as shown
RECOMMENDED ART SUPPLIES 
*The above product links are referrals. If you click through and take action, I'll be compensated a small amount, but at no additional cost to you.
FOR BEST SHOPPING RESULTS
Please visit Account page and create an account with your own password before placing an order.
Add product to cart and "Proceed to checkout".
Click on Terms and Conditions and "Proceed to PayPal".
Log in to use PayPal OR "Pay with Debit or Credit Card".
Enter credit card info and "Pay Now".
Return to Art Projects for Kids and login using your name and password. View account page for all your download links.
GUARANTEE
If your purchase is lost, deleted or damaged and you need a replacement, email kathy@artprojectsforkids.org for same day assistance.