Learn how to draw a barn with this step by step tutorial. A few key features will help students draw this very classic version.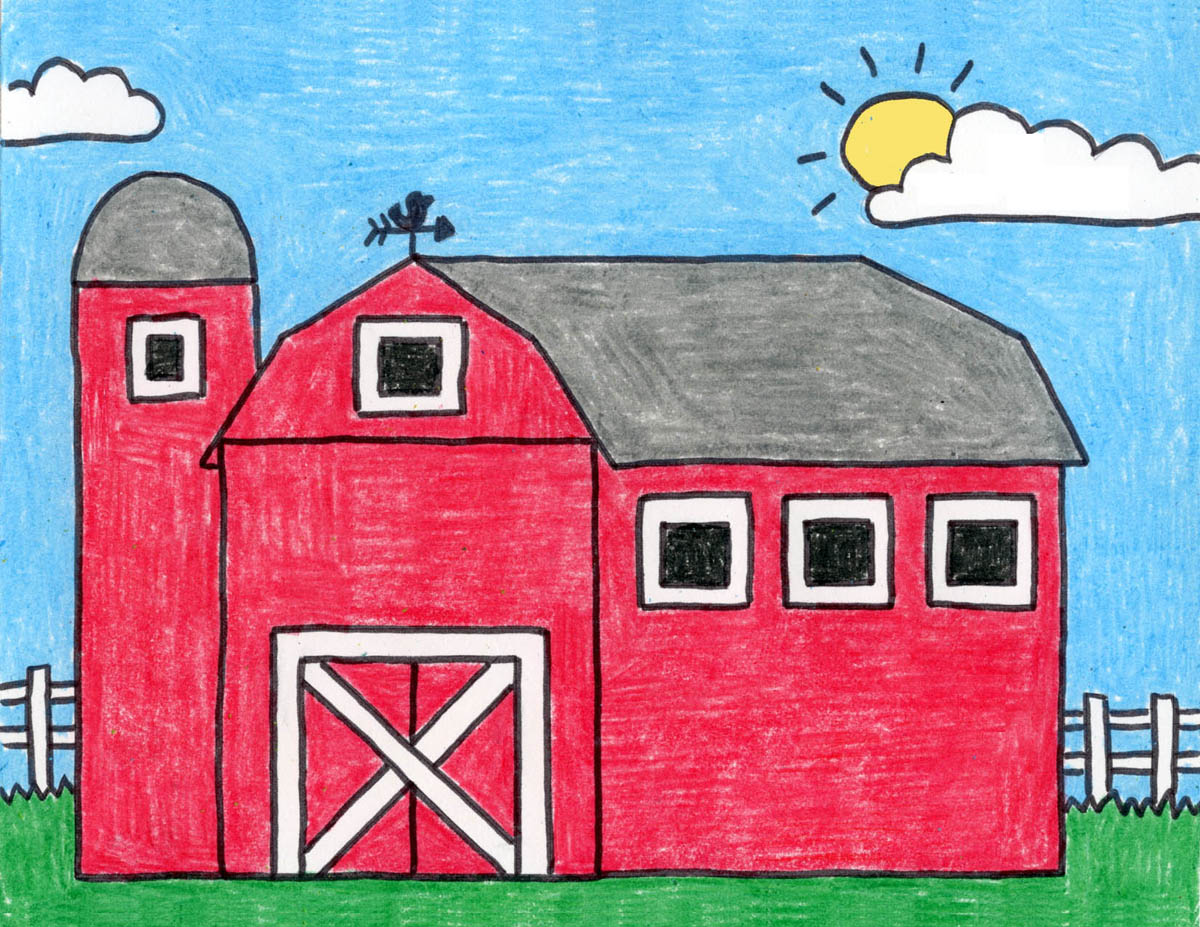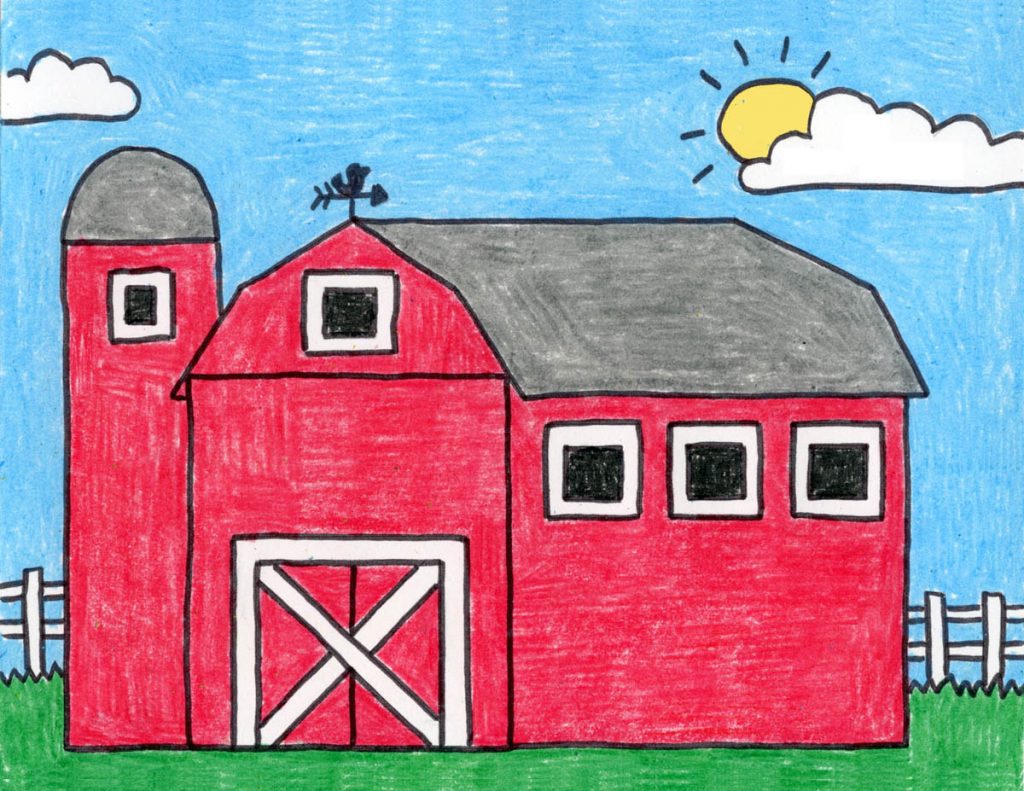 It only takes a few extra touches to make a barn look like a barn, and not like any other building.
First, the roof needs to have a bend in it. (Maybe so that the snow would slide off easily?). Then the windows need to all be up high to account for all the stacked hay, etc. that is inside. And finally, a bright cross on double doors let everyone know exactly what kind of classic building this is.
I love that the most traditional barns are bright red, as they just make such a colorful drawing. And while this is a 2-D tutorial, you can see in the drawing that drawing two sides of the building adds depth and makes it look more realistic.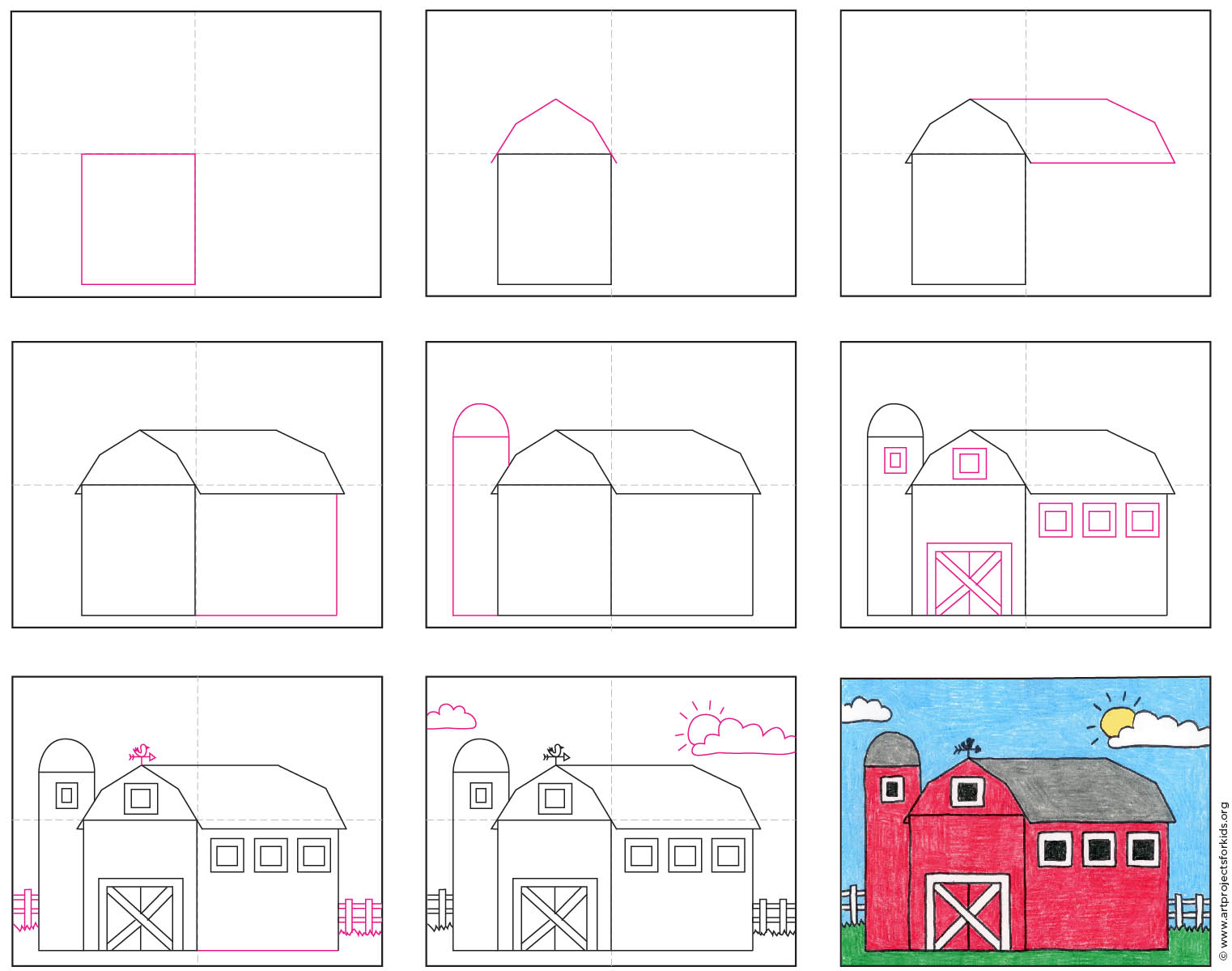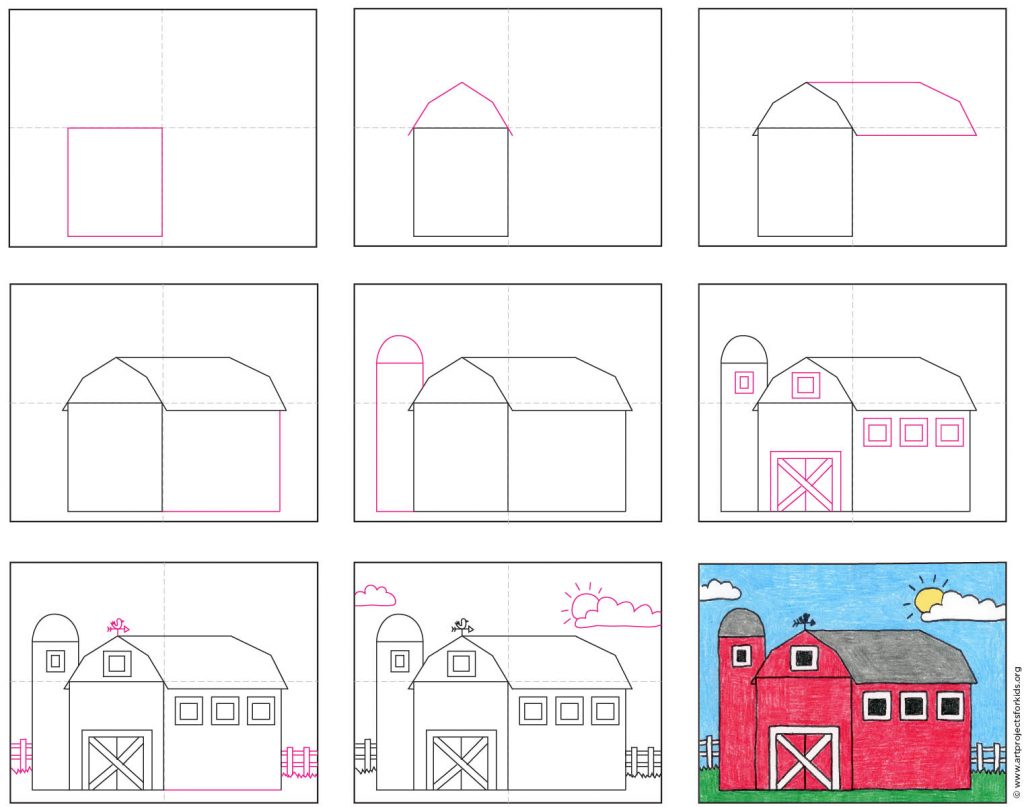 MATERIALS
Drawing paper
Black marker
Crayons
DIRECTIONS
Time needed: 45 minutes.
How to Draw a Barn
Draw a rectangle.

Add the angled roof above.

Draw the side of the roof.

Add the side wall.

Draw the silo to the left.

Add windows and barn door.

Draw a weather vane and fence behind.

Finish with clouds above.

Trace with a marker and color.
More Landscape Drawing Projects