Easy How to Draw a Barn Tutorial and Barn Coloring Page
Below you'll find an easy step-by-step tutorial for how to draw a Barn and a Barn Coloring Page. A few key features will help students draw this very classic version.
Barn Drawing
When students learn how to draw a barn, it only takes a few extra touches to make it look more barn-like.
First, the roof needs to have a bend in it. (Maybe so that the snow would slide off easily?). Then the windows need to all be up high to account for all the stacked hay, etc. that is inside. And finally, a bright cross on double doors let everyone know exactly what kind of classic building this is.
I love that the most traditional barns are bright red, as they just make such a colorful drawing. And while this is a 2-D tutorial, you can see in the drawing that drawing two sides of the building adds depth and makes it look more realistic.
Getting Started with Drawing Guides
The best way to get students off to a good start to any drawing lesson is to show them how to use guides as a reference point.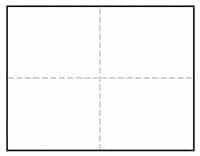 You may have noticed that all of the tutorials on this site have a dashed line running through the center of each step, in both horizontal and vertical directions. If students make their own centered lines on their own paper, before drawing, they will have an easy reference to follow.
Drawing skills are all about getting the size and placement of lines on paper, so having some visual reference point to get started, will always help anyone learn how to be a little more accurate.
So does that mean students need to get out a ruler to draw a big fat line down the center of their paper before they start? Nope, not at all! That will most likely be hard to erase and distract from any finished art. No, simply fold the sheet of paper in half both ways, make a crease, and unfold. The beauty is that by the time the drawing is done and colored in, the creases will disappear.
And now, on to the barn drawing project.
Join "The Daily Draw" below and get this instant download!
Barn Coloring Page
Barn Tracing Page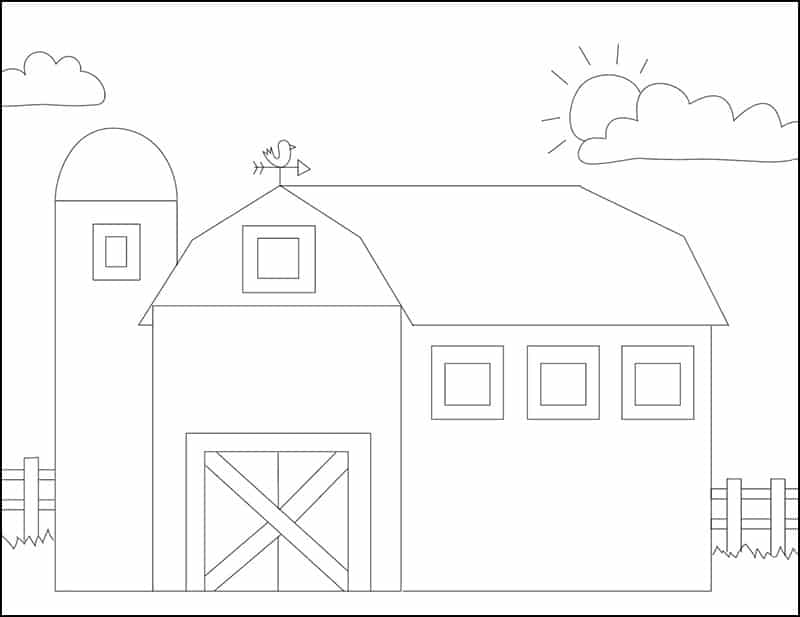 Materials for a Barn Drawing
Drawing Paper. This is the good stuff you can buy in bulk for a good price.
Pencils. I like how this brand always makes nice dark lines.
Black Marker. A permanent marker will give you a dark black color.
Note: All of the above are Amazon affiliate links.
Step by Step Directions to Draw an Easy Barn
Time needed: 45 minutes.
Barn Drawing Instructions
Draw a rectangle.

Add the angled roof above.

Draw the side of the roof.

Add the side wall.

Draw the silo to the left.

Add windows and barn door.

Draw a weather vane and fence behind.

Finish with clouds above.

Trace with a marker and color.
Save me to your Pinterest Board!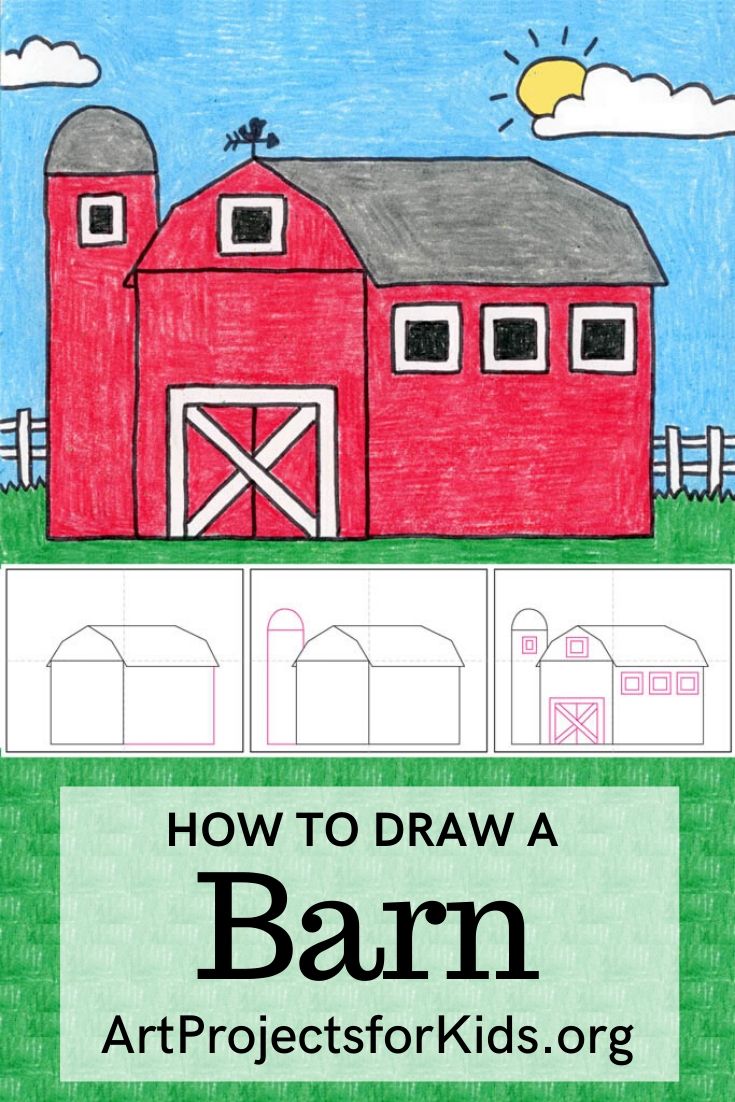 Another Barn to Draw
More Landscape Drawing Projects