How to Draw Geometric Hearts Like Romero Britto
Below you'll find an easy step-by-step tutorial for how to draw geometric hearts like Romero Britto and a Romero Britto Coloring Page.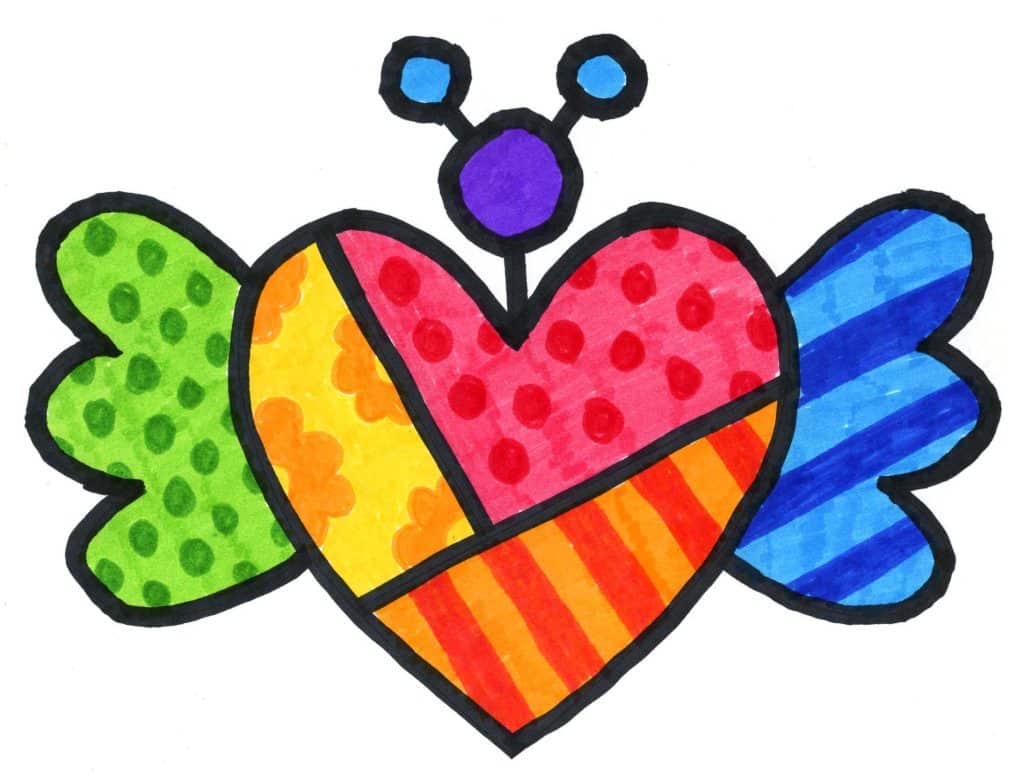 Romero Britto is a painter, printmaker, and sculptor, whose work often includes bold patterns and bright colors. This tutorial will show students how to draw a geometric heart in his style, and turning it into a kind of abstract butterfly. Tips for getting your best results? Use a chisel tipped marker for the black lines, color a solid background, and then add spots and patterns on top. The tutorial below will show an example of how this is done.
Download this Romero Britto heart tutorial below
Romero Britto Coloring Page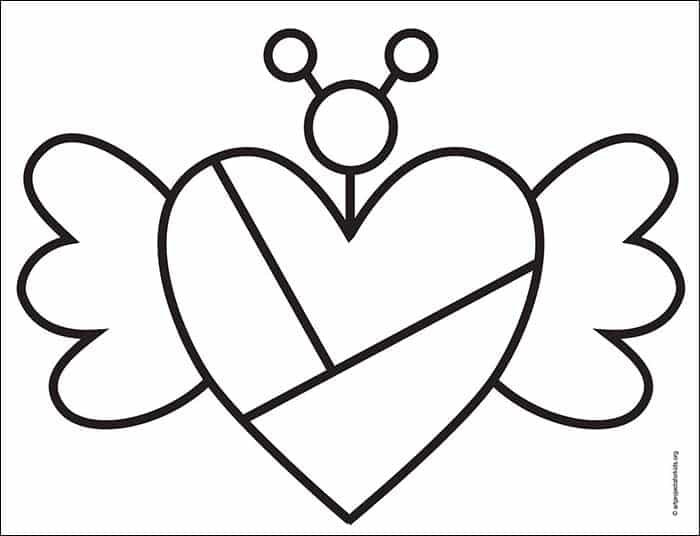 Materials for a Geometric Heart Drawing
Drawing Paper. This is the good stuff you can buy in bulk for a good price.
Pencils. Don't waste your money on the cheapest brand. These make nice dark lines.
Thick Black Marker. A permanent marker will give you a nice dark black color.
Stabilo Markers. This brand is my favorite.
Note: All of the above are Amazon affiliate links.
Directions for how to draw a Geometric Heart
Time needed: 45 minutes.
Step by Step Directions for a Geometric Heart Drawing
Draw the right side of the heart.

Add a matching left side.

Draw a circle and line for the neck.

Add two circle antennae.

Draw two symmetrical wings.

Add two lines to divide the heart.

Trace the lines with a thick black marker.

Fill each section with a color.

Add big patterns of circles, strips and flowers.