Color your own Haunted House mural with this free Halloween printable. Finish with your own ghosts, goblins, bats and cats.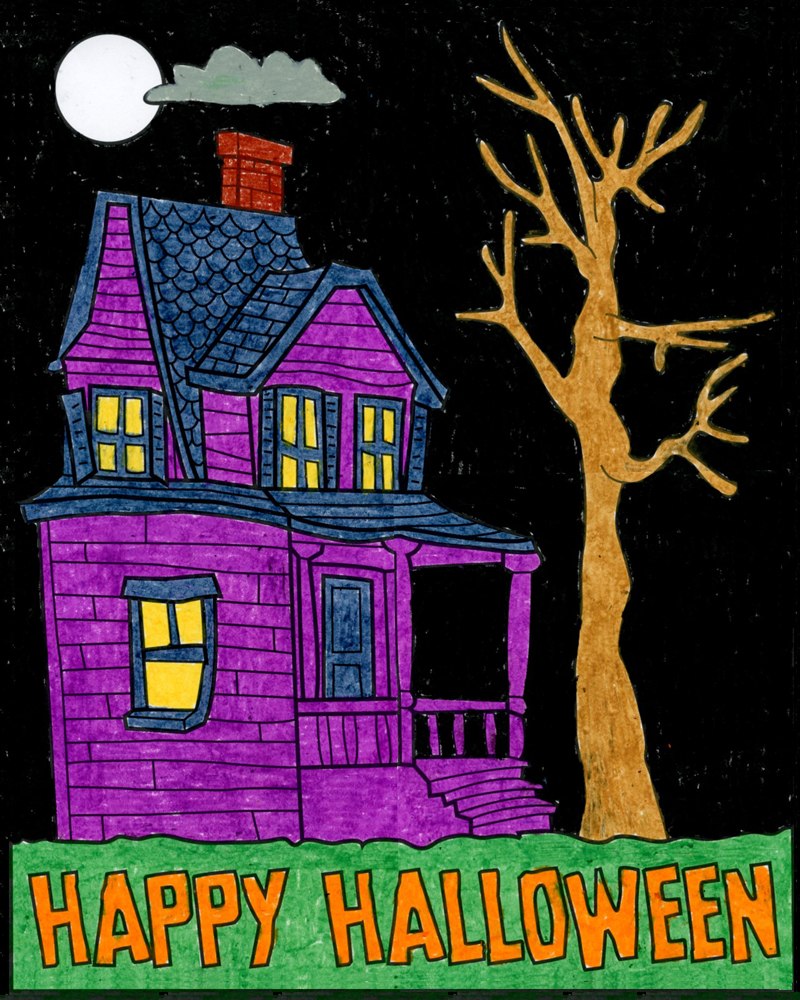 You could print out a Haunted House coloring page for your students this week, and have everyone complete their own picture. Or … you could print out this mini mural, and have them discover the joy of group projects instead.
By working in smaller groups of four, they can learn how to agree on color choices, extra additions to the sky and tree, and if old enough, how to tape it together themselves.
MATERIALS
Paper (card stock or drawing paper is best)
Paper cutter or scissors
Masking tape
Black marker (for drawing more ghosts, bats, etc.)
Crayons
DIRECTIONS
Time needed: 1 hour.
How to make a Haunted House Mini Mural
Print out each page.

Trim the pages to the border line.

Students color their page.

Tape the four pages together from the back and display.