Learn how to draw an umbrella and then fill it with lots of pretty patterns. Start with my template and tutorial and it all gets super easy!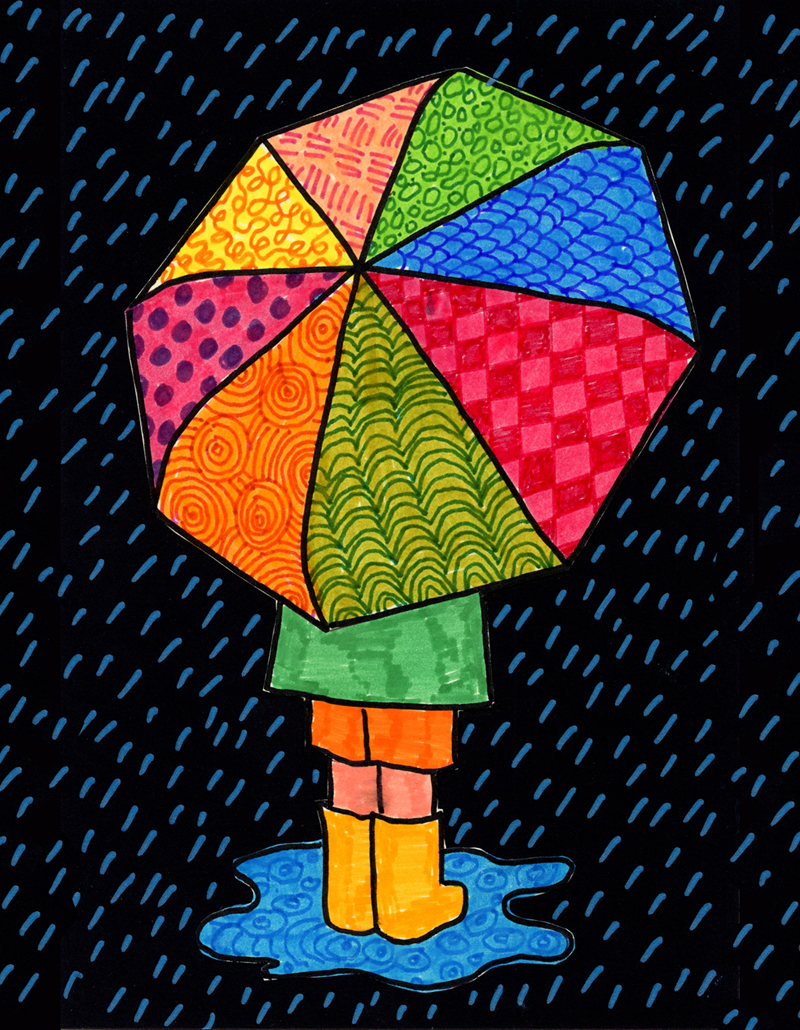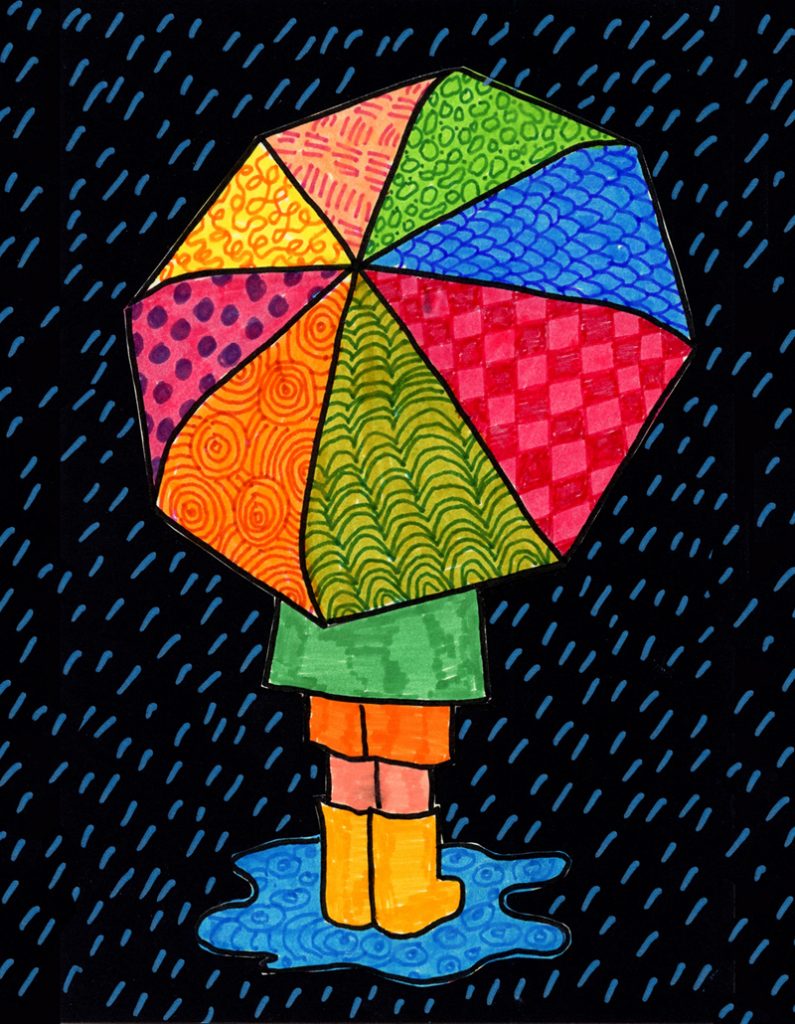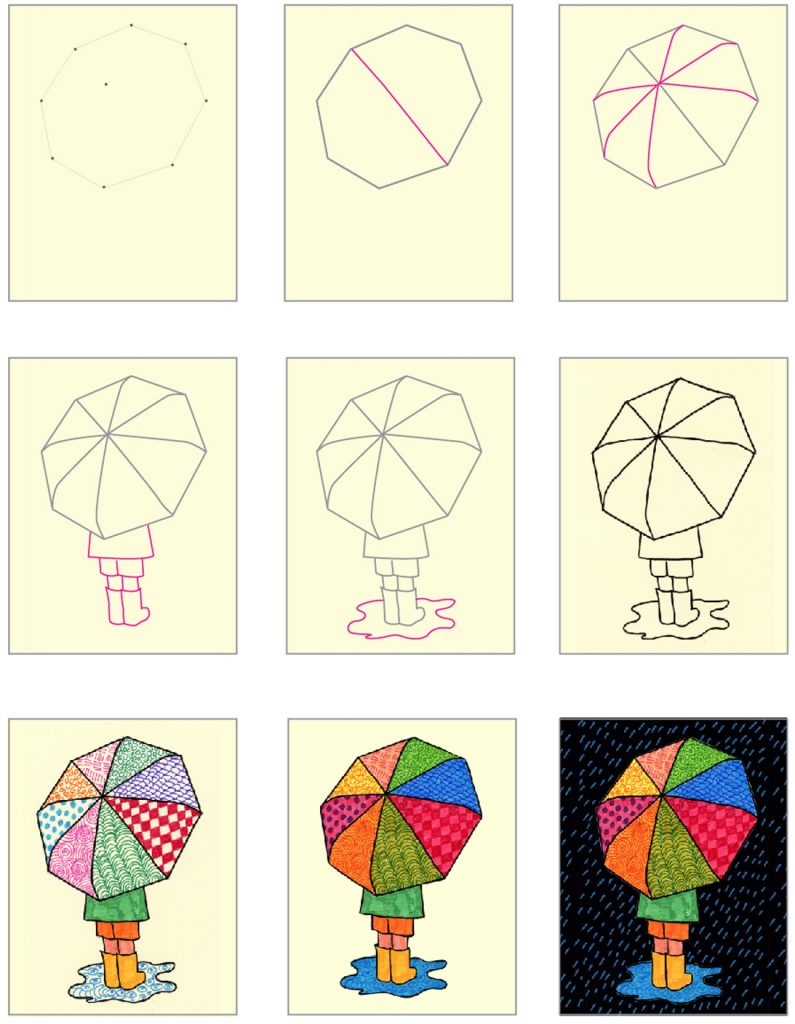 Here's how to turn a basic umbrella drawing project into something special.
Start by using the dot template (on page 2 of the downlad) and tutorial to draw very dimensional umbrella (the trick is to curve those ends a bit). Next, bring out a variety of markers to make lots of patterns. I found that making lines first, and then coloring over them was the easiest way to make sure everything got colored in.
For extra fun, cut out the umbrella figure and glue to a sheet of black cardstock paper. The metallic marker rain that you draw on it will just jump off the page!
MATERIALS
*The above product links are a referral. If you click through and take action, I'll be compensated a small amount, at no extra expense to you.
DIRECTIONS
Time needed: 1 hour.
How to Draw an Umbrella
Print template on pg. 2. Connect the outer dots.

Start drawing the sections with a diagonal line.

Continue drawing the rest of the lines.

Add a body and boots below.

Draw a puddle around the boots.

Trace the drawing with a black marker.

Use thin markers to fill the sections with patterns.

Use thicker markers to color in the background.

Cut out and glue to black cardstock. Draw marker rain.