Easy How to Draw an Umbrella Tutorial and Umbrella Coloring Page
Below you'll find an easy step-by-step tutorial for how to draw an Umbrella and an Umbrella Coloring Page. A few pre-printed dots on a downloadable template will help young ones draw this one with a side view.
Learning how to draw an umbrella is a fun thing to do on a rainy day, or any day for that matter. And if you have some help drawing one with a view like this, with just a little turn to the side, it becomes such a more interesting drawing!
This tutorial is a bit of a cross between a connect the dots, and a DIY project. My experience is that elementary students need a bit of help in setting up an evenly spaced octagon, but providing the entire shape doesn't help them think things out. The solution? A template that you can print that has just the eight dots so their umbrella gets off to a good start, and the rest will be up to them. There's a tutorial below for this solid color version, and another for the fancier pattern version further down on this page. I hope one of them is the perfect support for your students learning how to draw an umbrella! Join "The Daily Draw" below to get this free download
See below for this Umbrella Pattern project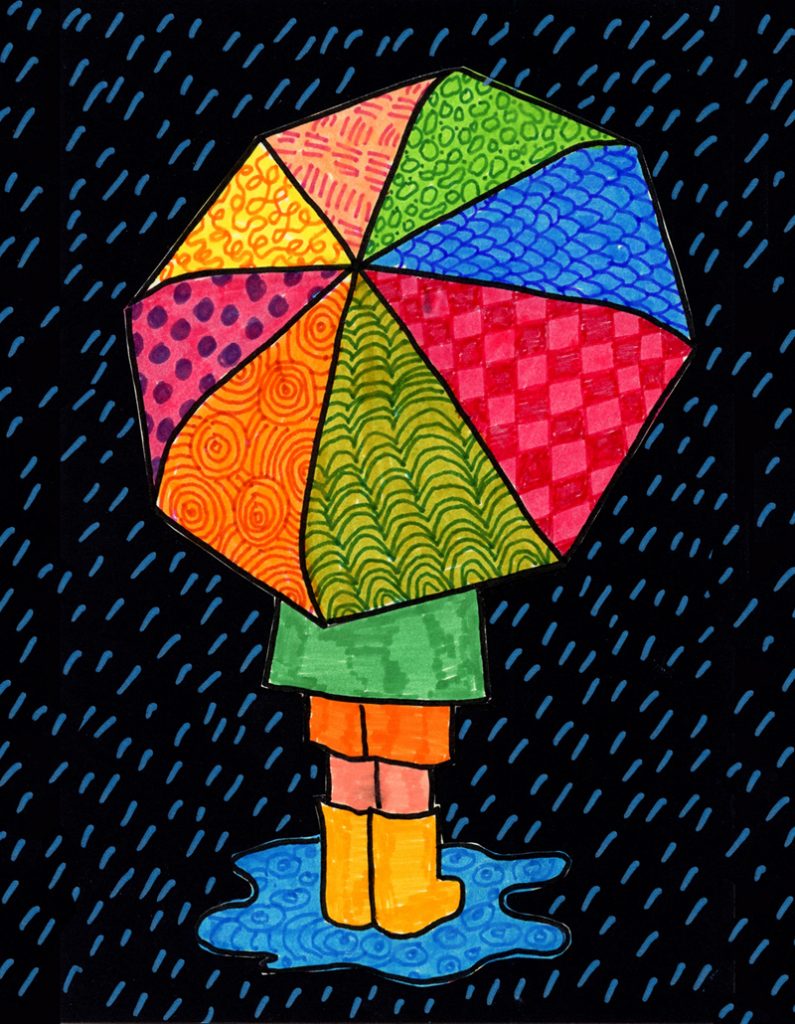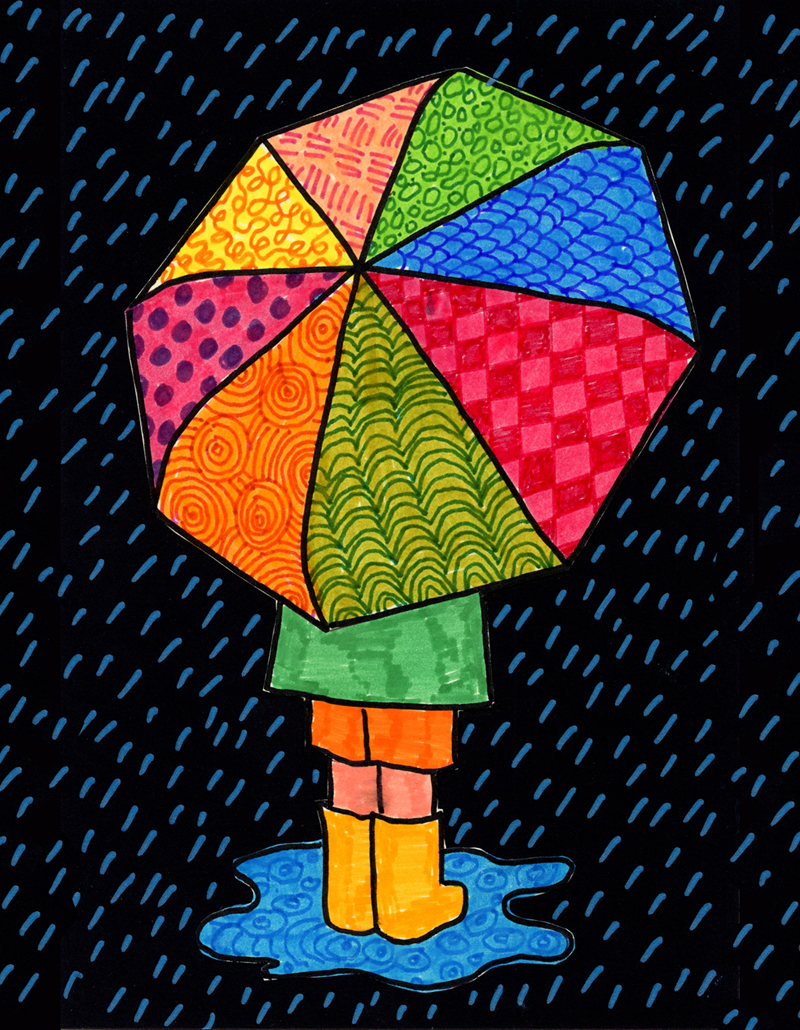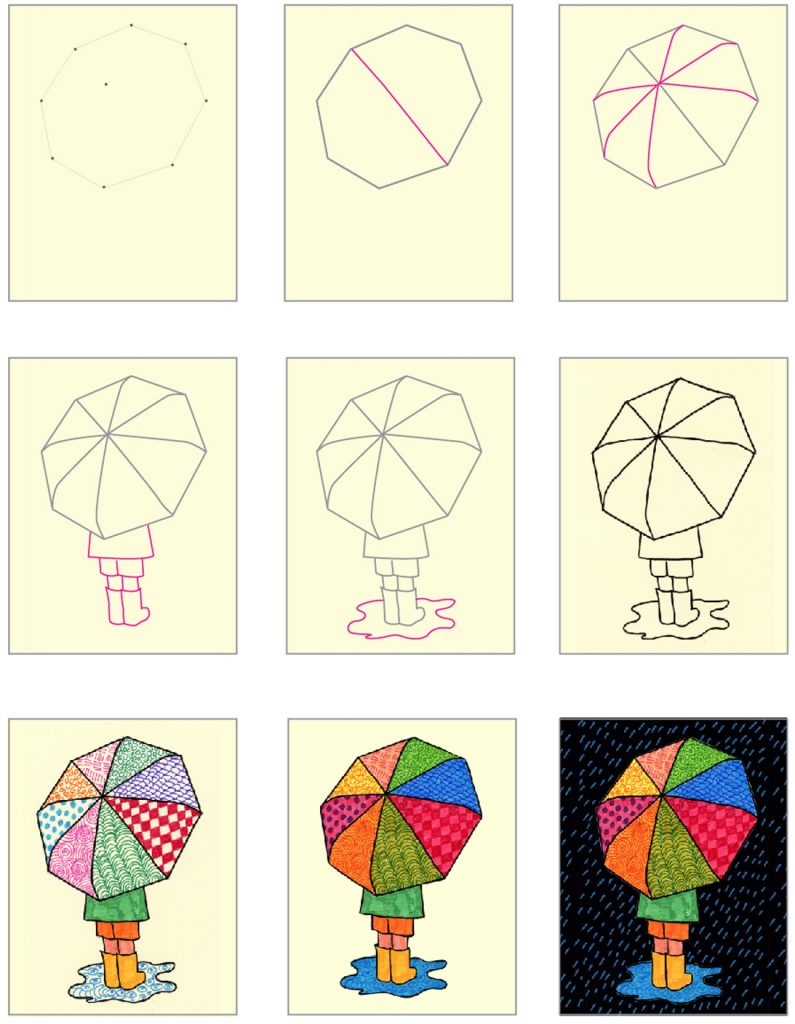 Umbrella Coloring Page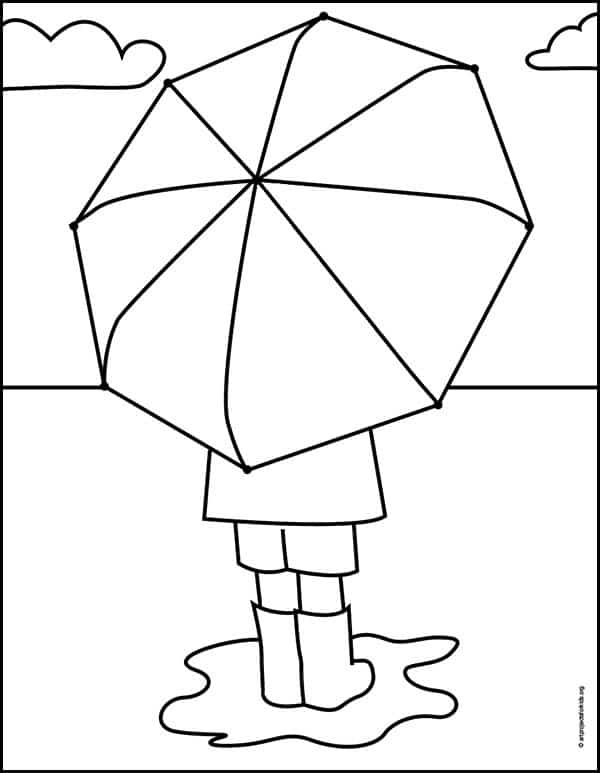 Time Lapse drawing of an Umbrella
Materials for How to Draw an Umbrella
Drawing Paper. This is the good stuff you can buy in bulk for a good price.
Pencils. I like how this brand always makes nice dark lines.
Black Marker. A permanent marker will give you a dark black color.
Note: All of the above are Amazon affiliate links.
Step by Step Directions
Time needed: 45 minutes.
How to Draw an Umbrella
Print dot template page.

Connect outside the octagon.

Connect dots to make an X.

Draw another X.

Start the shirt below.

Add shorts or pants.

Draw legs and boots.

Add puddle, horizon and clouds,

Trace with marker and color.
Save me to your Pinterest Board!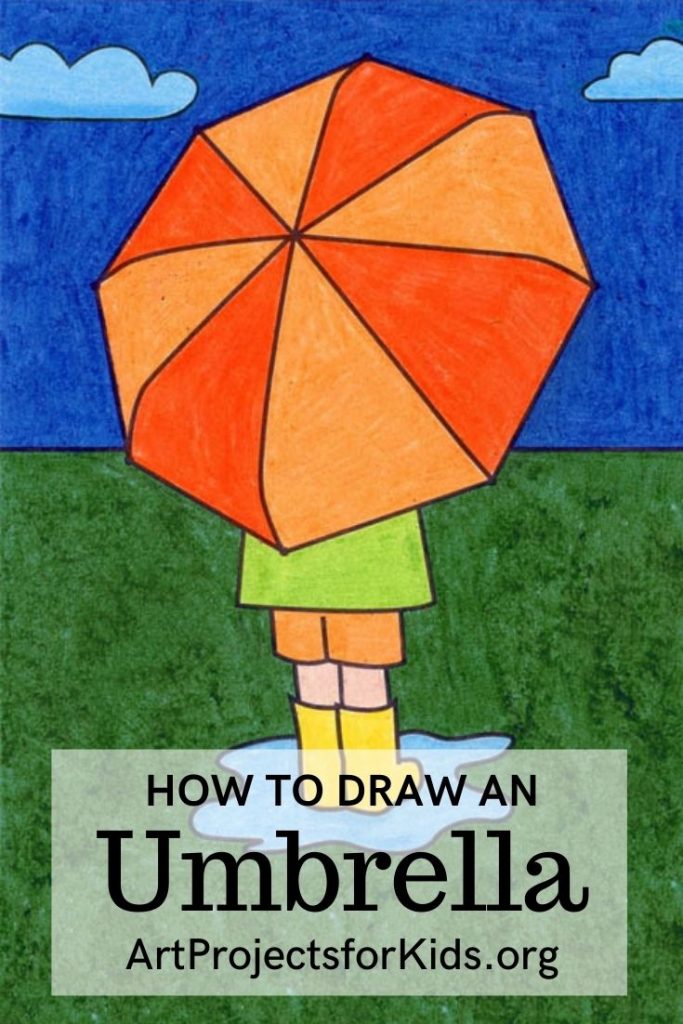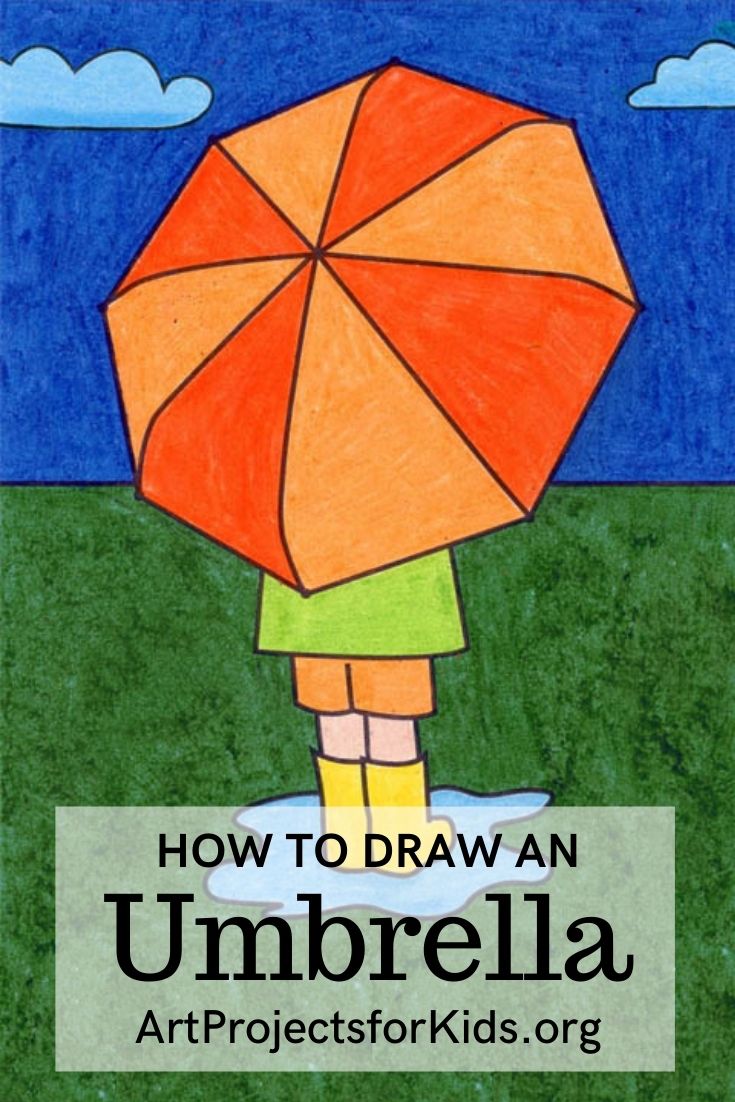 More Spring Drawing Projects