Learn how to draw Peppa Pig, a lovable, cheeky little piggy character created by Nickelodeon. Her simple shapes are perfect for students just learning how to draw.
Peppa Pig is a 4-year old little pig who loves playing with her friends and attending playgroup when she isn't at home playing with her little brother George, or doing something with Suzy Sheep or the rest of the Pig Family. Peppa's favorite things include playing games, dressing up, days out and jumping in muddy puddles. Her adventures always end with loud snorts of happy laughter.
Peppa Pig has been around for years, but her popularity has been surging lately, especially in the book market. And as an art teacher who knows the success of connecting art lessons with story books, Peppa is the perfect candidate for lots of kinder and first grade classes.
Use the Button below to Download a PDF Tutorial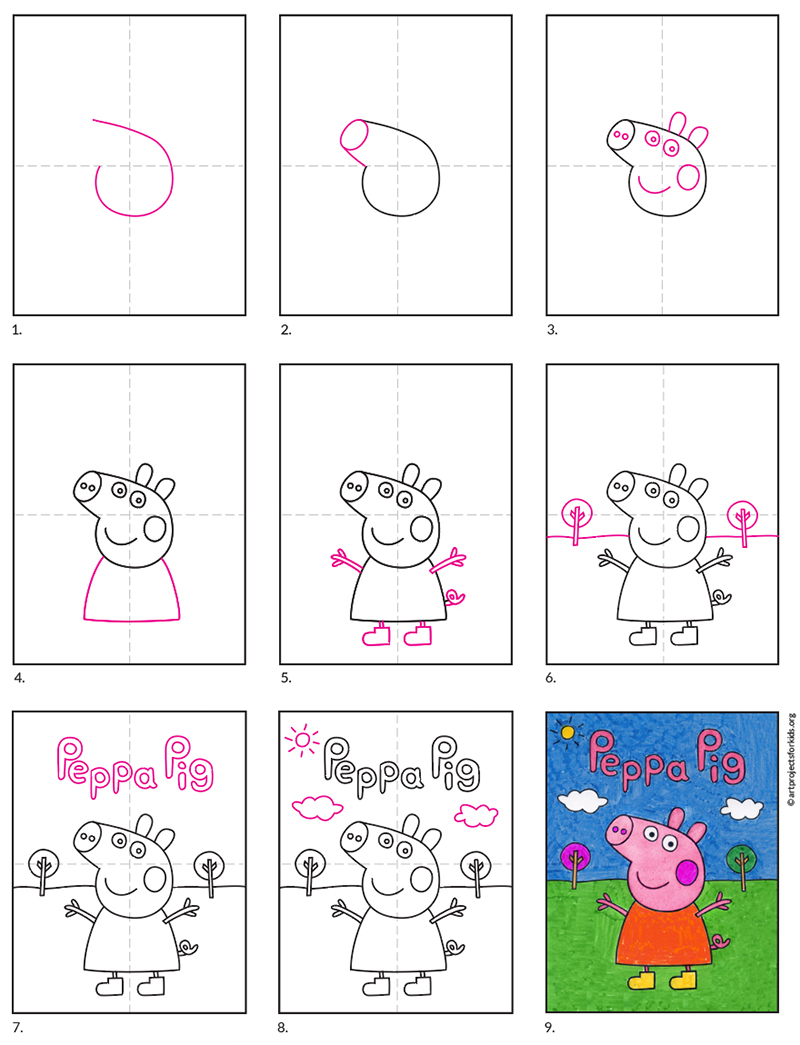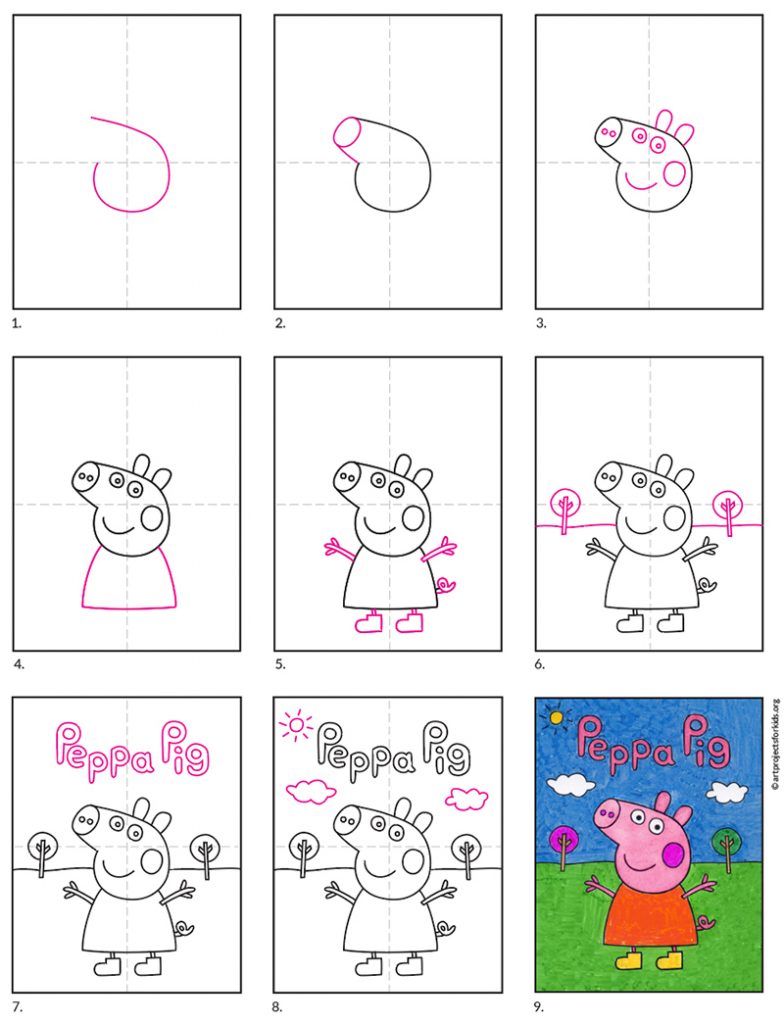 Peppa Pig Coloring Page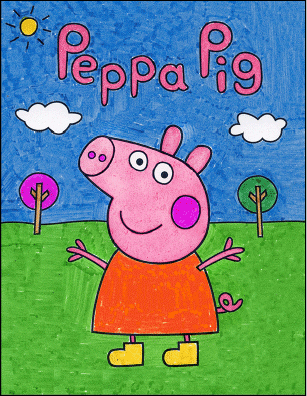 Materials for How to Draw Peppa Pig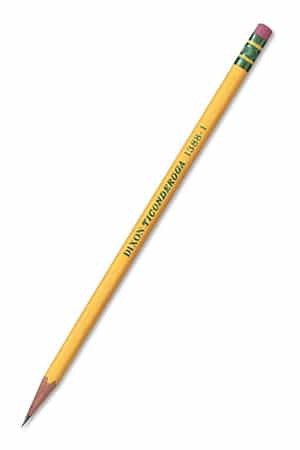 Pencil. The Ticonderoga brand are the most reliable, make nice dark lines when you need them, and are the easiest to erase. Buying the pre-sharpened ones will save busy teachers a lot of time.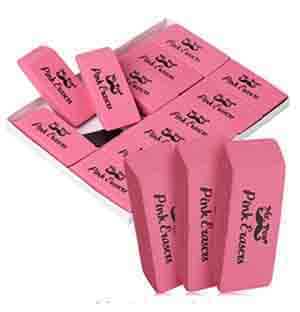 Eraser. Large ones you can hold in your hand do a much better job than just the pencil tip erasers, especially when erasing leftover pencil lines after tracing.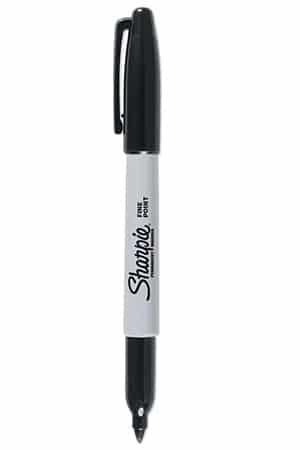 Black Sharpie Marker. These fine point permanent marker pens make nice black outlines, have a good tip for coloring, and never bleed when they get wet. Use them with good ventilation and add extra paper underneath to protect your tables.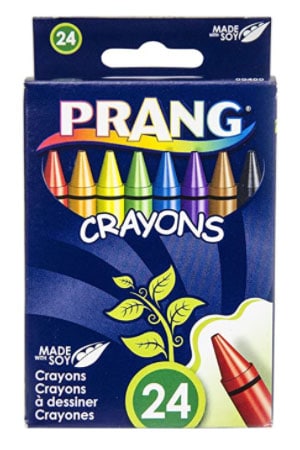 Prang Crayons. These are a bit softer than other crayons so they sometimes look like oil pastels. They also have a some nice brown shades that Crayola does not have unless you buy their larger boxes.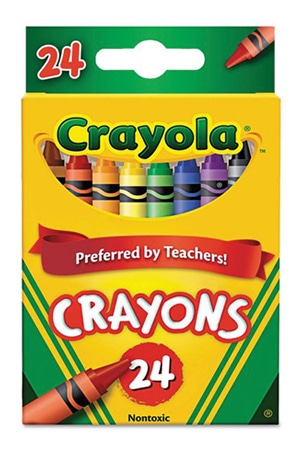 Crayola Crayons. The reliable brand that always works well. The 24 pack has some of my favorite golden orange and yellow colors that seem a bit richer and warmer than the ones Prang has.
Step by step directions for How to Draw Peppa Pig
Time needed: 45 minutes.
How to Draw Peppa Pig
Start the head with the curved shape shown.

Add and oval and connect with a line.

Draw the simple face and ears.

Add the simple dress shape below.

Draw the arms, feet and a tail.

Add a horizon line and simple trees.

Write Peppa Pig's name in the sky.

Finish with clouds and a sun.

Trace with a marker and color.