Easy How to Draw a Townhouse Tutorial and Townhouse Coloring Page
Below you'll find an easy step-by-step tutorial for how to draw a Townhouse and a Townhouse Coloring Page. It's fun to make houses old-fashioned and wintery during this time of year.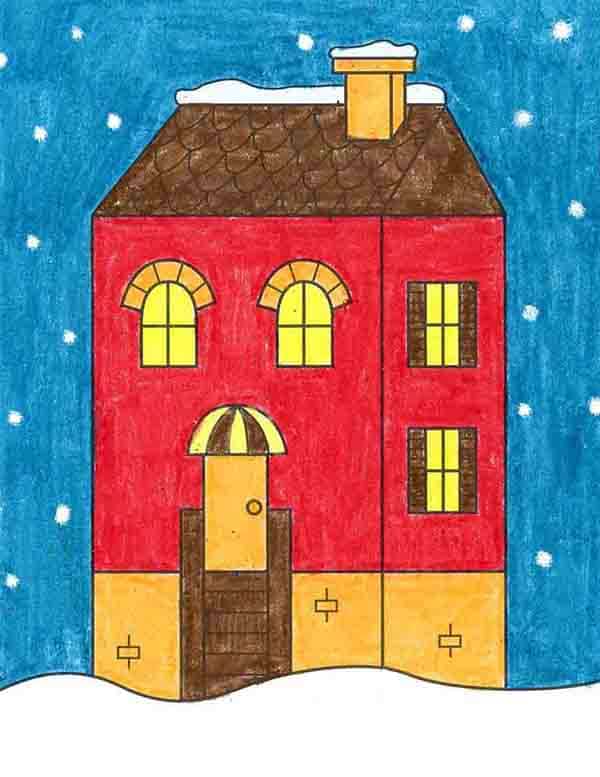 Houses come in all shapes and sizes, but this time of year it's fun to learn how to draw a townhouse with an old-fashioned wintery setting.
This cozy home looks like it could pop right out of a storybook. With a tall and narrow profile, and stone and brick details, it's easy to imagine all kinds of interesting things going on inside, old-fashioned homes just kind of do that.
If your students have learned how to draw the front view of houses really well, this this might be a good project for them. This one includes the simple view of the side and more windows, without any attempt to deal with perspective just yet.
Use the Button below to Download a PDF Tutorial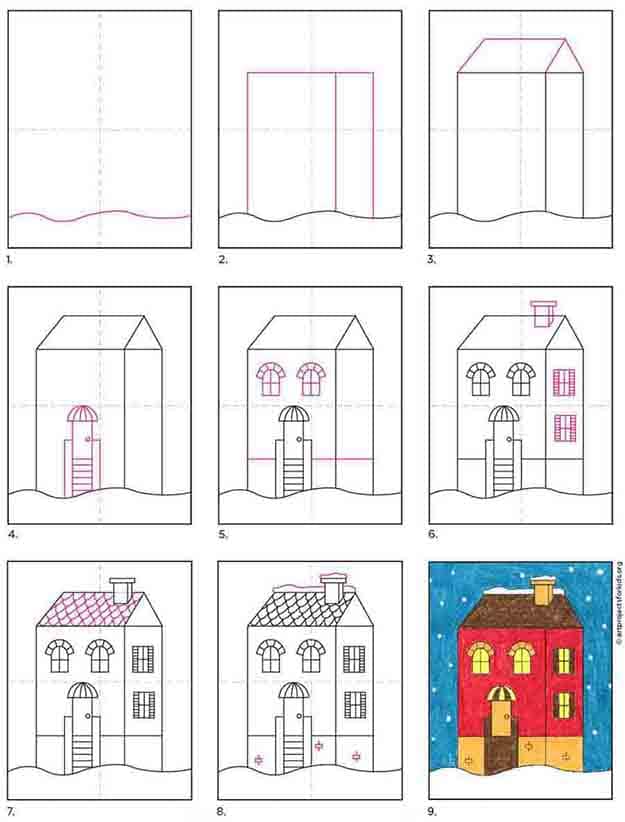 Save me to your Pinterest Board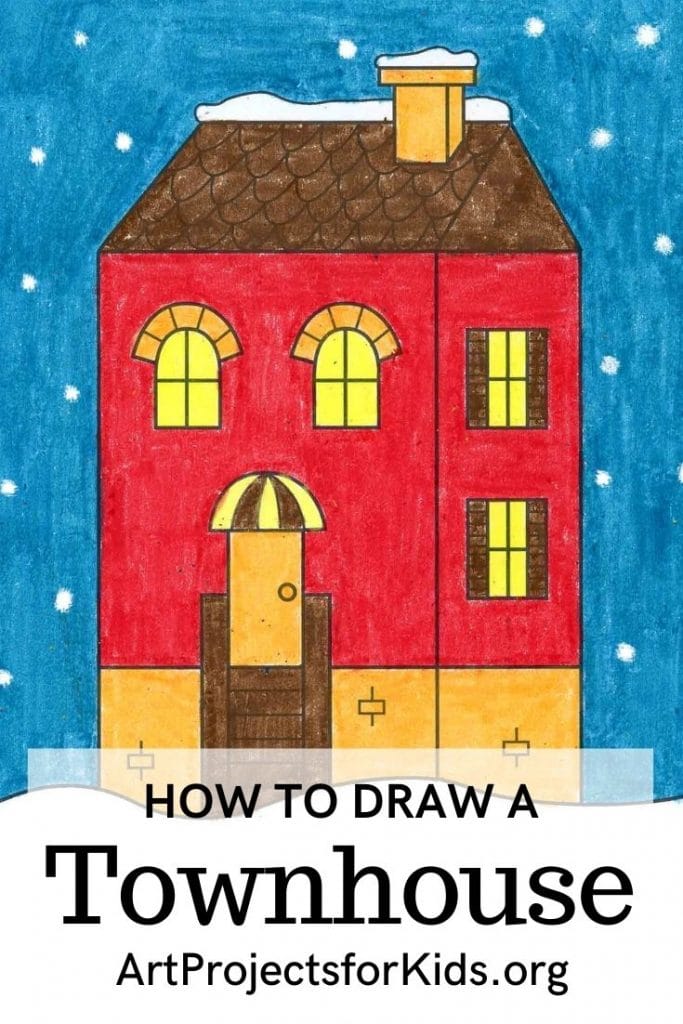 Townhouse Coloring Page
Materials to draw a Townhouse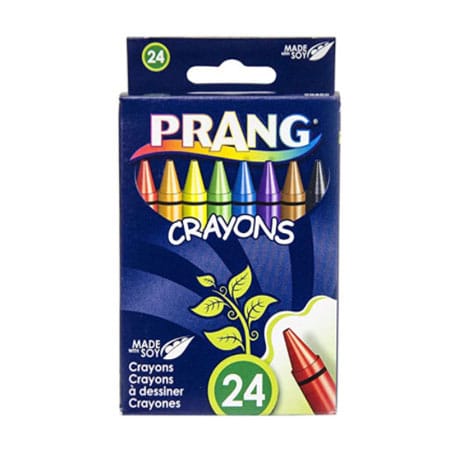 Step by Step Directions to Draw a Townhouse
Time needed: 45 minutes.
How to Draw a Townhouse
Draw a wavy snow line.

Draw the base of the house.

Add the roof on top.

Draw the front door and steps.

Add floor line and windows.

Draw more windows, chimney.

Erase line, add curves to roof.

Draw bricks and snow on roof.

Trace with marker and color.
How to Draw a Victorian House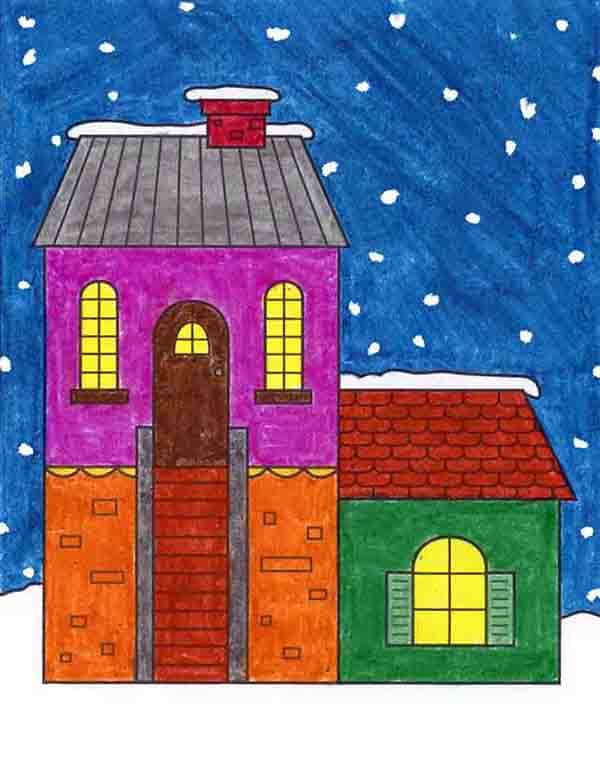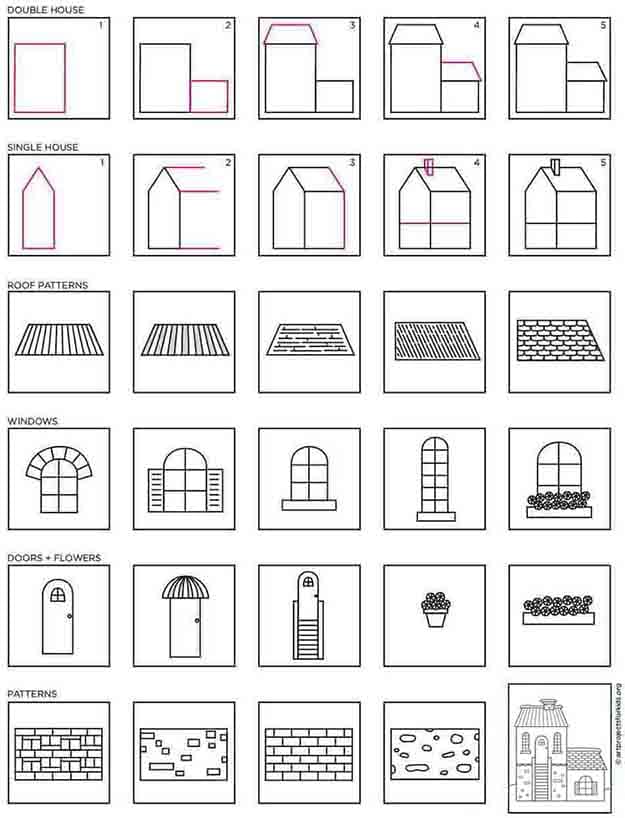 More fun Building Drawing Projects