Paint a dandelion tutorial with bleeding tissue paper and rubber cement for masking the flower. Super fun combo of media.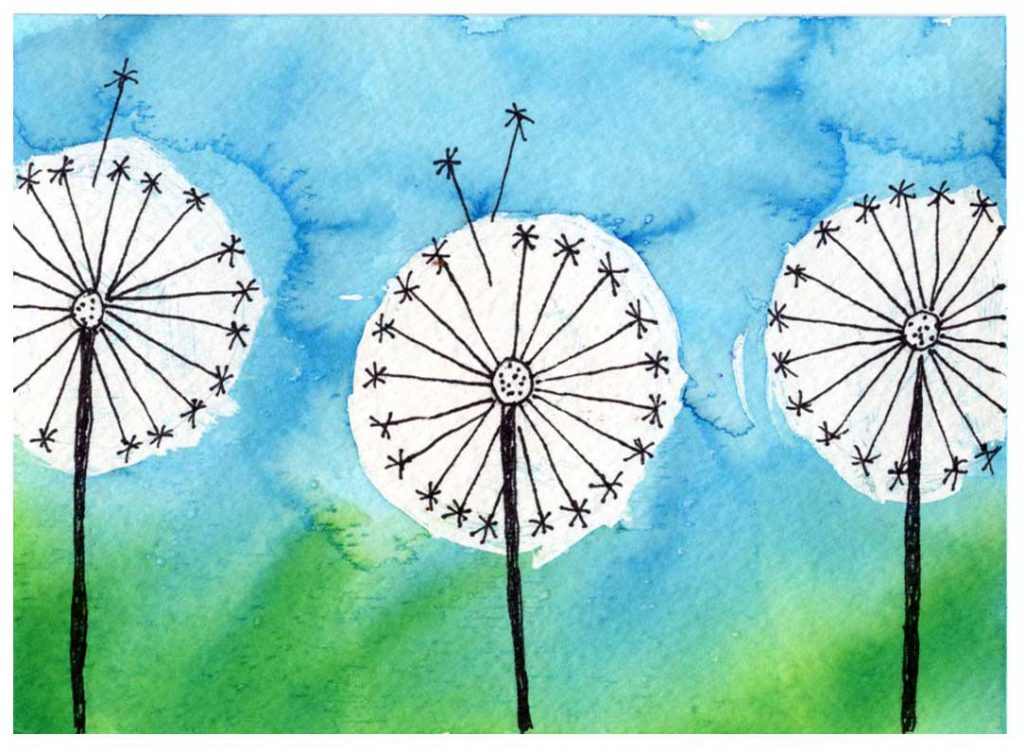 MATERIALS
Watercolor paper
Bleeding tissue paper
Paint brush and water
Sharpie markers
DIRECTIONS
Time needed: 1 hour.
Make a Dandelion Painting
Draw 3 circles in pencil on watercolor paper. Add stems.

Draw and trace with a thin permanent marker.

Cut squares of bleeding tissue paper. Apply with brush and water to drawing. Let dry for 10 minutes.

Remove tissue paper squares to reveal your final painting.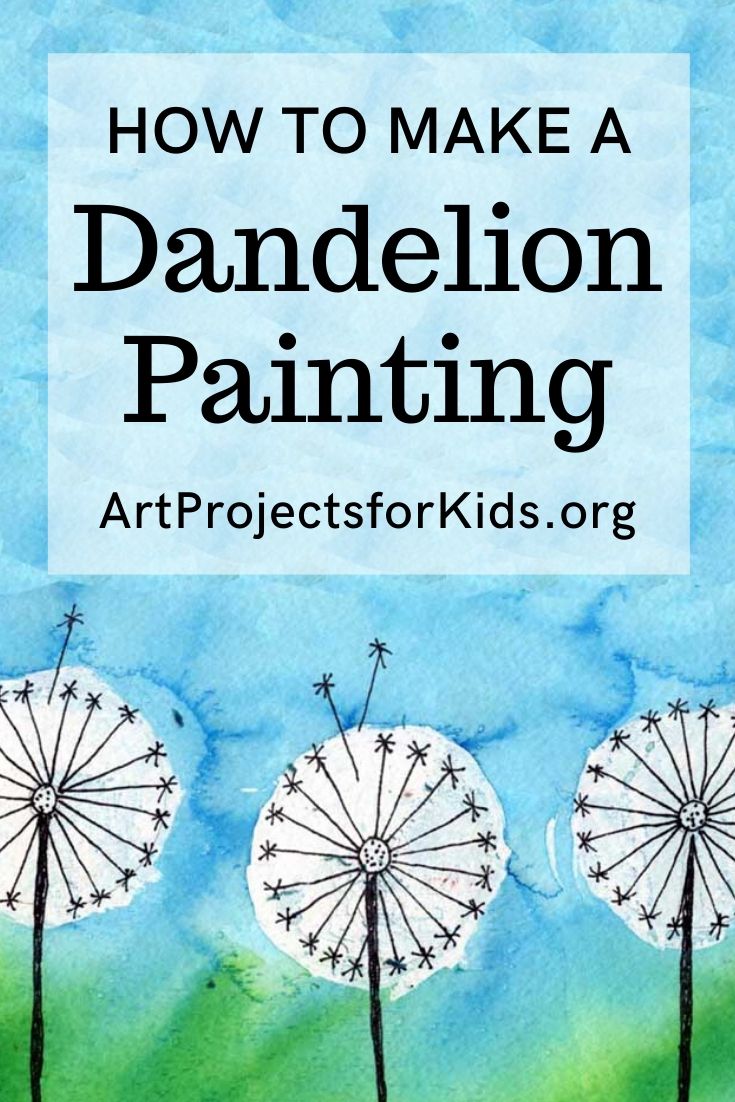 How to Draw Dandelions
Practice your fine marker skills with this dandelion drawing step by step project. Careful drawing and tracing will make a very pretty and delicate looking flower.
If you like to draw things that are organized and have a pattern, then you'll probably love drawing these line are dandelions. I recommend drawing lightly with a pencil first, finding something to trace to get your circle, and then erasing all those extra lines when you're done.
Any message about wishes will turn a pretty drawing into a lovely card.
MATERIALS
*The above product link is a referral. If you click through and take action, I'll be compensated a small amount, at no extra expense to you.
DIRECTIONS
Draw center grid lines on paper, lightly, in pencil.
Follow the drawing instructions as shown on the tutorial.
Trace the drawing with a fine point black marker.
Erase extra guidelines.
Add a message between the stems.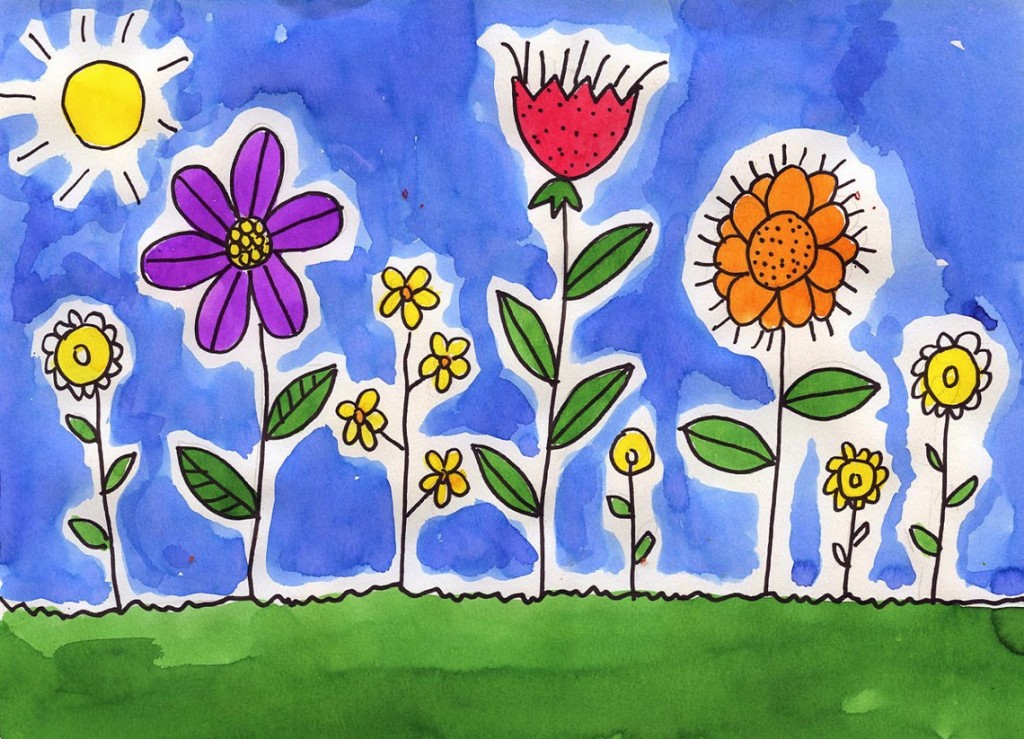 Save
Save