Here's how to draw an easy castle that dates back to medieval times. Add mountains in the background for a more dramatic look.
Castles are a fun way to try different types of buildings. Tired of drawing office buildings and restaurants? Why not try this tutorial to make your own Middle-Aged fortress. Here you'll learn how to draw the towers and drawbridge to create scene right out of a fairytale.
Castles from Europe originated in the 9th and 10th centuries. More advanced castles that featured towers other defensive structures, like the one in this tutorial came around in the 12th and 13th centuries. These changes made castles stronger and tougher which is why some still stand today, over 500 years later.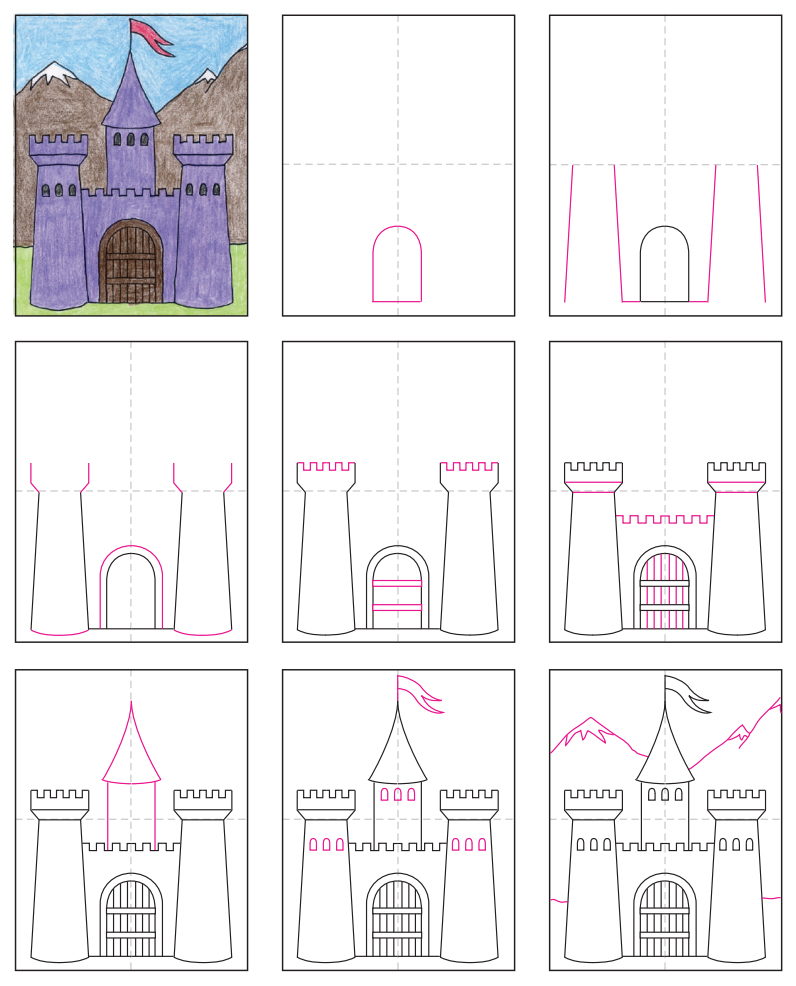 MATERIALS
DIRECTIONS
Time needed: 1 hour.
Draw a Castle
Make guidelines. Draw the door.

Start the towers.

Continue the towers and doors.

Add tower tops and door lines.

Add more tower and door lines.

Draw the center tower.

Draw the windows and flag.

Add the background mountains.

Trace the drawing with marker and color with crayons.
Student Artwork