Here's how to draw an easy castle that dates back to medieval times. Add mountains in the background for a more dramatic look.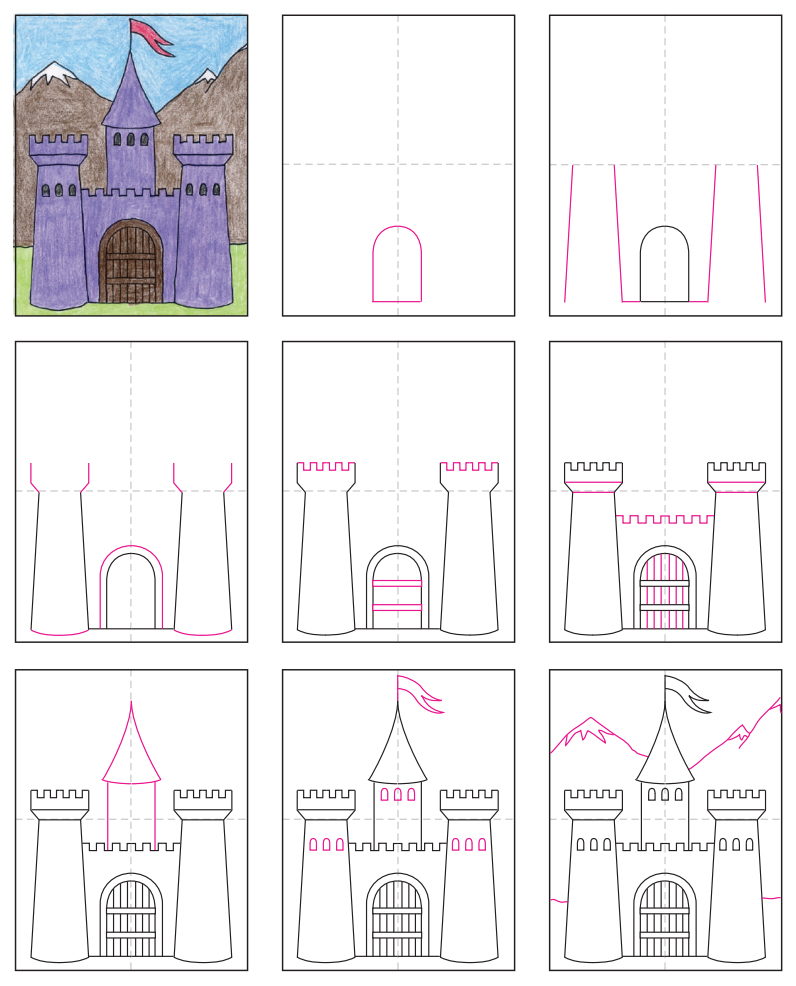 MATERIALS
DIRECTIONS
Time needed: 1 hour.
Draw a Castle
Make guidelines. Draw the door.

Start the towers.

Continue the towers and doors.

Add tower tops and door lines.

Add more tower and door lines.

Draw the center tower.

Draw the windows and flag.

Add the background mountains.

Trace the drawing with marker and color with crayons.
Student Artwork