This works as a great prompt for ATC ideas. The template has the animals, you need to provide the drawings.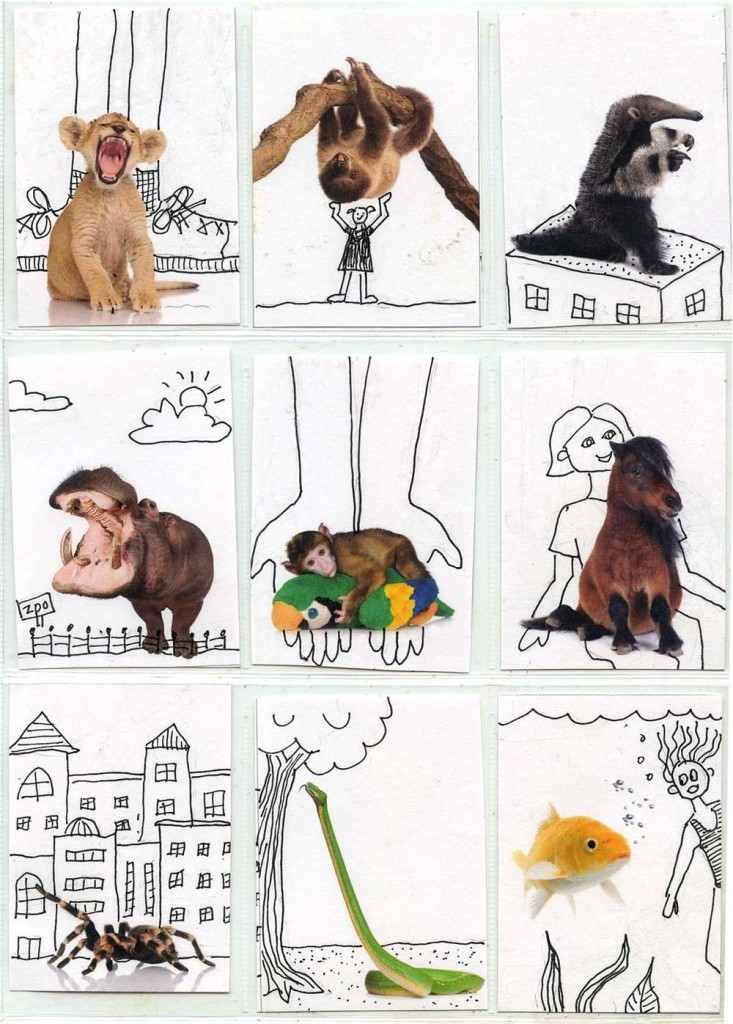 This time I plan to challenge students to play with scale, as in making the animals look very large or small, depending on their drawn surroundings.
• View and download ATC animal template

MATERIALS
• Printed ATC animal page, one per student
• Black Sharpie, ultra fine point
• Trading Card sleeves
• Paper cutter (recommeded) or scissors
DIRECTIONS
1. Students draw a background in each card, one which makes the pictured animal look either very big or very small.
2. The art is traced with a fine black marker. Encourage lots of line details and no additional coloring so that the photos really stand out.
Save
Save
Save
Save
Save
Save
Save