This scarecrow drawing can include a lesson in foreground and background, and contrasting color. What good is a scarecrow that blends into his surroundings?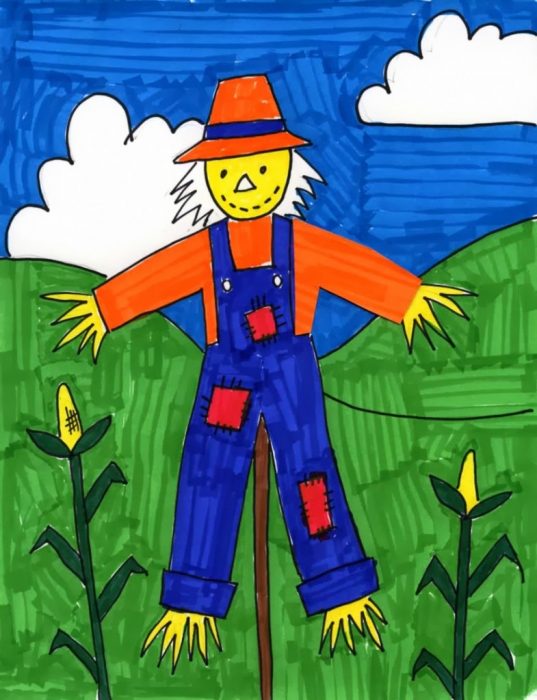 The nicest scarecrow drawing in the world can't get its due if it blends in with the background. When choosing colors, students need to think about how to make their scarecrow stand out with colors that look really different from the field behind it.
That's especially true if you are making your Halloween drawing with markers, when all the colors can turn out to be on the dark side.
SCARECROW DRAWING MATERIALS 
*The above product link is a referral. If you click through and take action, I'll be compensated a small amount, at no extra expense to you.
SCARECROW DIRECTIONS
Prep: Print tutorial for each student.
Draw the guide lines on paper or fold in half to make creases.
Follow the tutorial to draw the scarecrow in pencil.
The scarecrow is traced with a black marker.
Color the scarecrow carefully with markers.