Your apple drawing doesn't have to look like just a flat shape. Add a white highlight and shaded side and bam! Pretty real looking fruit.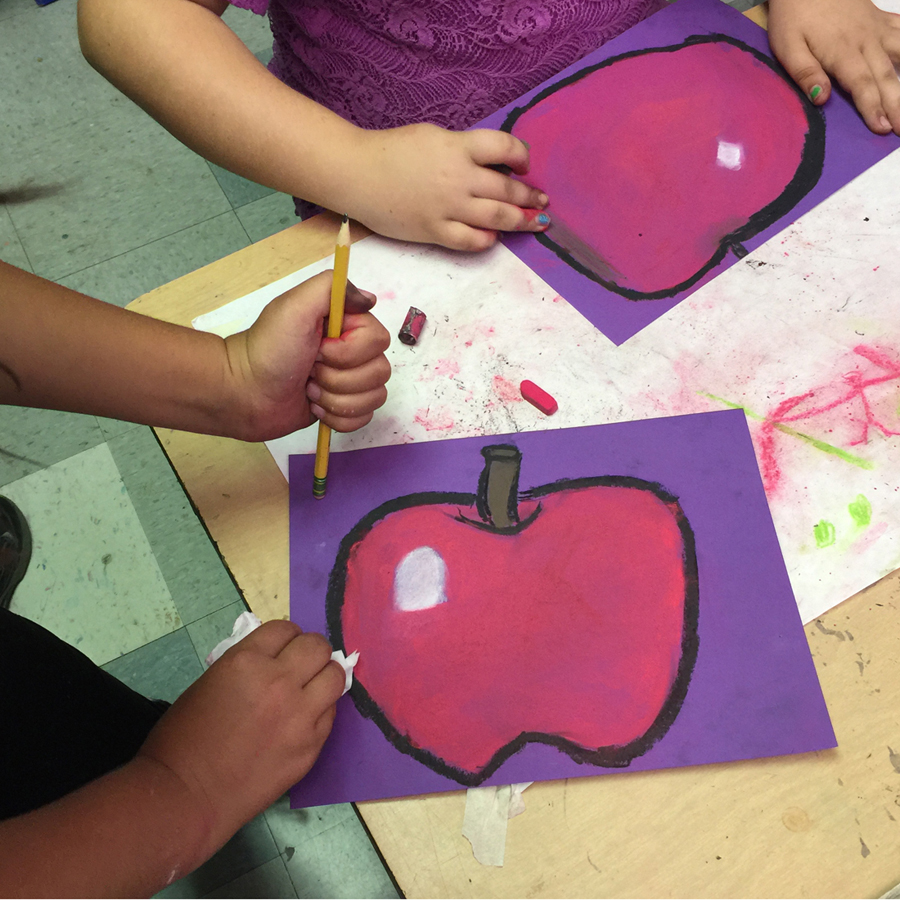 MATERIALS
• Colored paper, I used Recollections Card Stock in Navy and Purple
• Black oil pastel
• Chalk pastels
DIRECTIONS
1. Draw an apple that FILLS one sheet of paper.
2. Trace it with a black oil pastel.
3. Trace it again to make a very thick line. This will help keep the chalk dust from spreading to the background, or at least minimize it.
4. Take a white chalk pastel and color in a oval or squarish shape near the top left corner to make a highlight. Blend it in so it is smooth and has fuzzy edges.
5. Choose your main apple color and gently fill the apple, coloring around the white highlight. Blend the highlight edges so they are soft and fuzzy and blend into the main color.
6. Gently rub some brown chalk pastel on the right side of the apple. Smooth with your fingers to blend in the color.
Note: This post contains an affiliate link.
Save
Save
Save