Add a little history to your art lesson when you learn how to draw a WW2 plane. The simple shapes and bright colors make them fun for even young artists.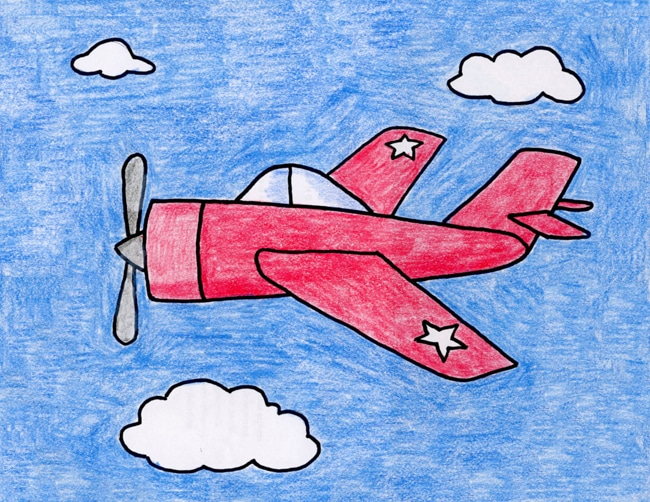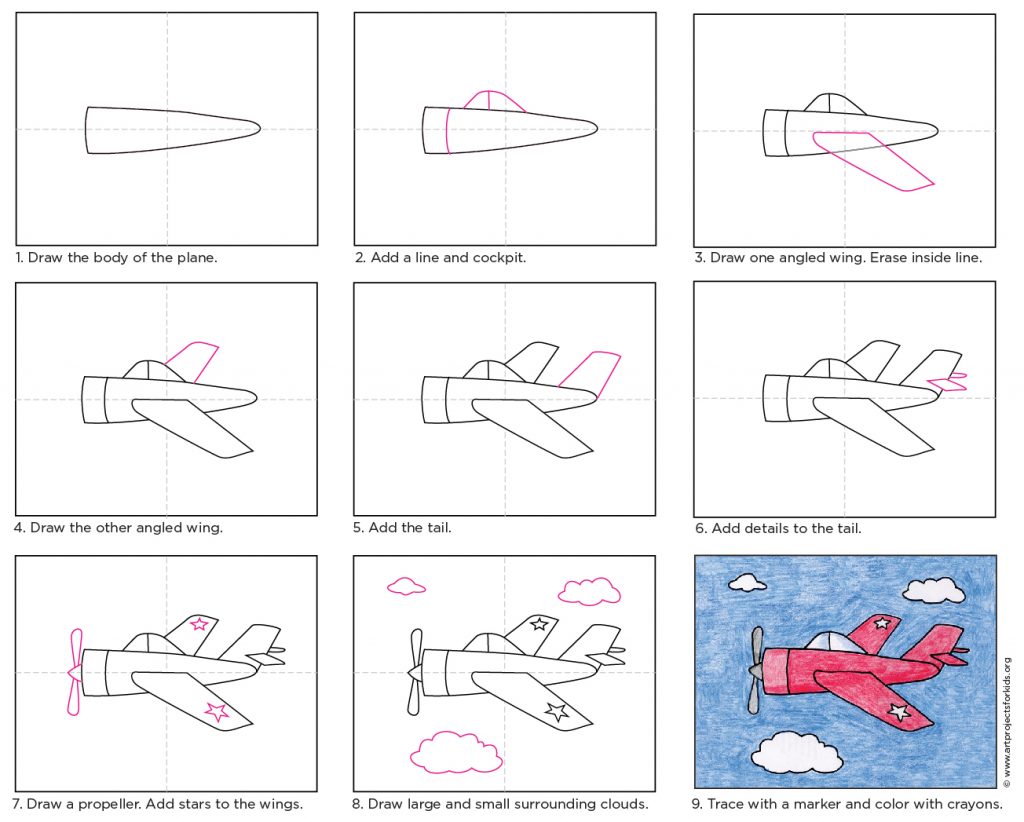 I like how this perspective of the plane keeps things simple, yet offers a little perspective at the same time. Who needs to draw a flat looking airplane, when just a few touches like angled wings can make it look so dimensional.
Another bonus? When you have lots of open space, it's always easy to add a little perspective by having smaller clouds going off in the distance. For that matter, make a whole sky full of little WW2 planes for an amazing panorama.
MATERIALS
Drawing paper
Black marker
Crayons
DIRECTIONS
Print tutorial for each student.
Draw guide lines on paper or fold in half to make creases.
Follow the tutorial to draw the WW2 plane in pencil.
Trace the plane with a black marker.
Color the drawing carefully with crayons.