Draw your neighborhood by creating stacked blocks, instead of side by side ones. It lets students focus on just drawing buildings.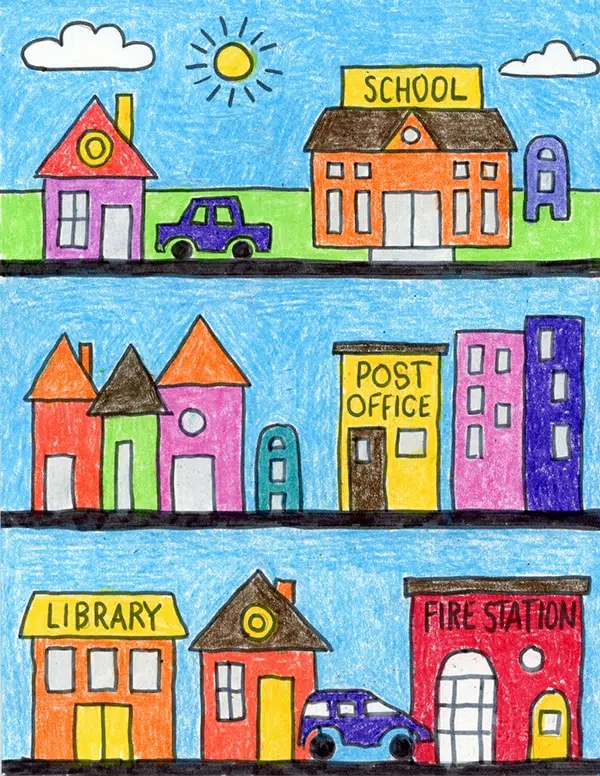 Ask students to consider some city blocks they are familiar with, without worrying how far things really are. The goal is to remember WHAT is there, as opposed to exactly WHERE it is. There's plenty to consider just with signs and windows, landscaping, etc.
Save me to your Pinterest Board!
Use the Button below to Download a PDF Tutorial
Neighborhood Coloring Page
Materials for Neighborhood Project
Black Sharpie Marker. These fine point permanent marker pens make nice black outlines, have a good tip for coloring, and never bleed when they get wet. Use them with good ventilation and add extra paper underneath to protect your tables.
Prang Crayons. These are a bit softer than other crayons so they sometimes look like oil pastels. They also have a some nice brown shades that Crayola does not have unless you buy their larger boxes.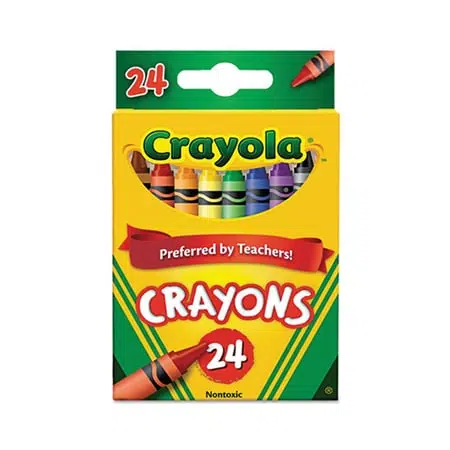 Crayola Crayons. The reliable brand that always works well. The 24 pack has some of my favorite golden orange and yellow colors that seem a bit richer and warmer than the ones Prang has.
Step by Step Directions for Neighborhood Project
Time needed: 1 hour.
How to Draw a Neighborhood
Divide paper into three equal sections (the bigger the paper the better)

Draw a library and house.

Add a car and fire station.

Draw a group of houses.

Add a post office and apartment buildings.

Draw a single house and car.

Add a school.

Finish with horizon line and sky.

Trace with a marker and color.
More Fun Building Projects