Here's how to make a gorilla face drawing with a little attitude. If you follow my tutorial, I've found that even kinders can make a pretty mean looking work of art.
Starting this drawing with a rounded rectangle will help you get that big head, no neck look that most gorillas have.
Add a lopsided mouth and angry eyes and you have a gorilla that does not want to be messed around with.
If you like this drawing project, there are 200 more like it in my "How to Draw" ebook found in my PDF Shop. Just click on the link or the photo to learn more.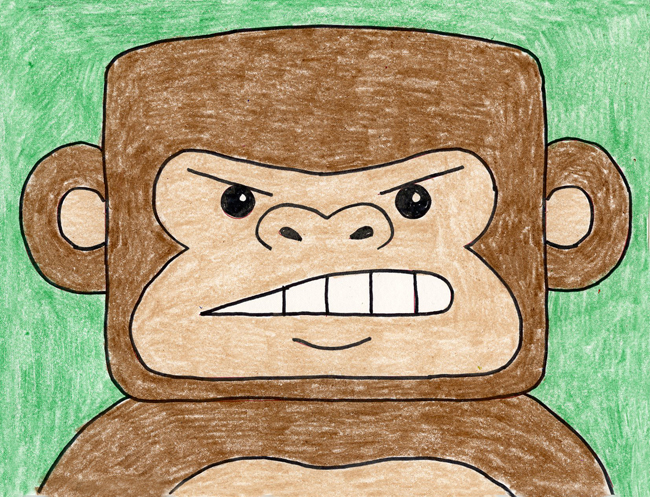 MATERIALS
*The above product links are referrals. If you click through and take action, I'll be compensated a small amount, at no extra expense to you.
DIRECTIONS
Draw or print guide lines on paper.
Draw the gorilla face according to the tutorial.
Trace the drawing with a black Sharpie.
Color the drawing with crayons. Use one brown crayon to make two shades by pressing harder on the head than on the face.
Art Projects for Kids
Average rating:
0 reviews